IUA run a number of campaigns every year to highlight key challenges for our sector such as funding or key aspects of our work such as access or diversity. Campaigns are run on behalf of and in partnership with our member universities. A brief outline of some of our campaigns are listed here – click on the headings for more information.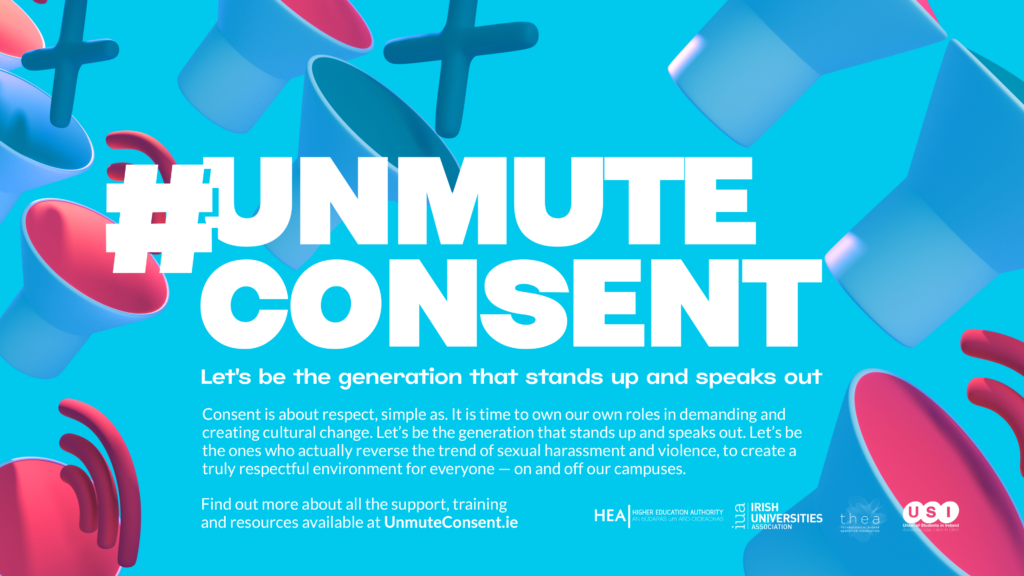 Sexual Violence and Harassment is a problem on our university and IOT campuses and is under-reported. We are all entitled to a safe and respectful third level experience, while at the same time we all have a role to play in ending sexual harassment and violence. The #UnmuteConsent campaign recognises the power of the student voice to drive that change. Supported by IUA, HEA, THEA and USI, this campaign sought to mobilise our student community to make a difference, by speaking out, by enhancing their own knowledge about consent, and ultimately, by changing behaviours.
---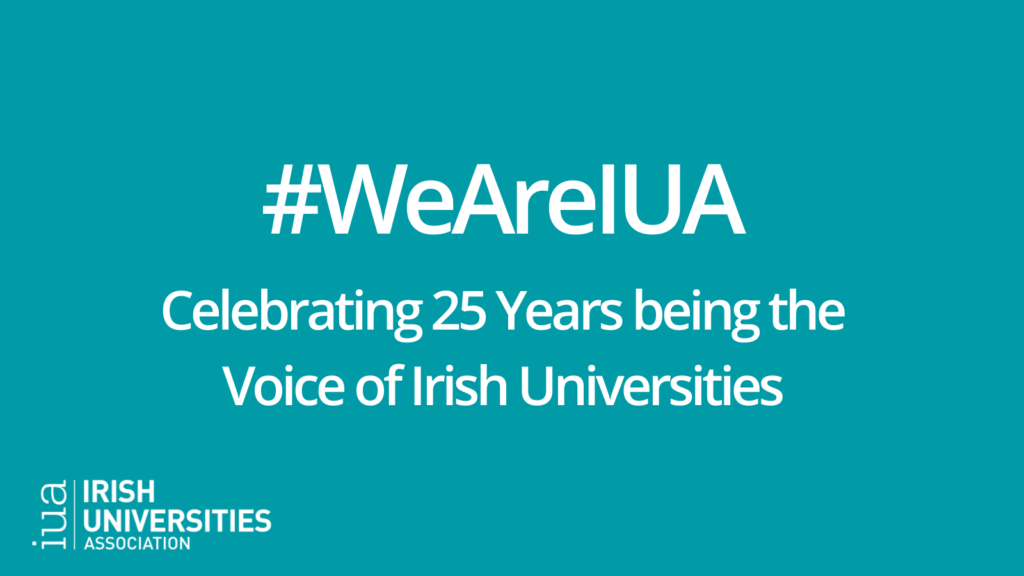 As 'The Voice of Irish Universities' the Irish Universities Association (IUA) represents, supports and advocates on matters of shared sectoral concern for our university members. In 2022 IUA turned 25 and to mark the occasion we created the #WeAreIUA video series with our great team to explain more about what we do in IUA.
The series is available to view on the IUA Youtube channel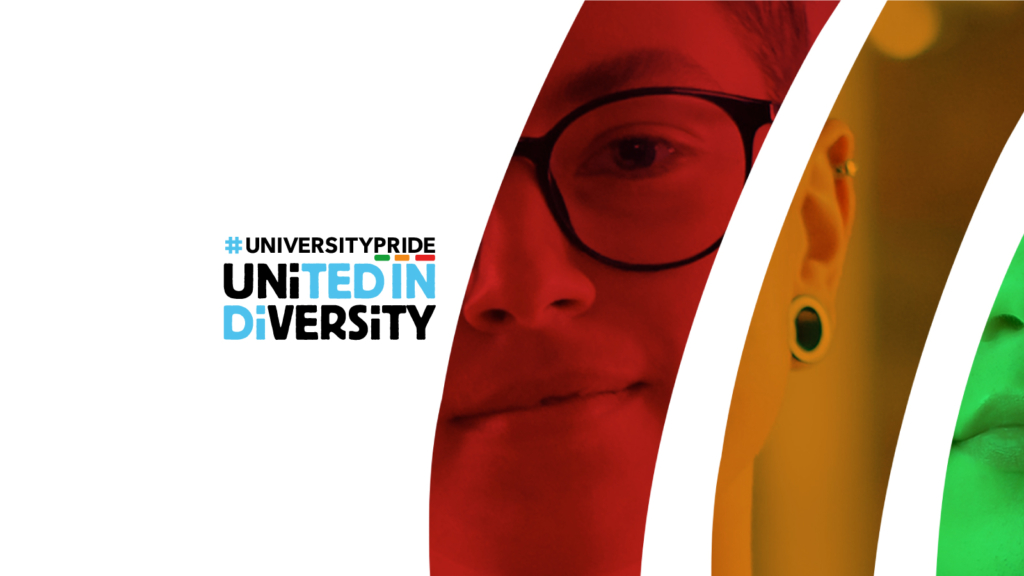 Throughout June, July and August Pride is celebrated around the country, and across the Irish university sector students, staff and various groups are planning events and activities throughout the summer to show their support for the LGBTQ+ community on their campuses.
Find out more on our dedicated page
---
---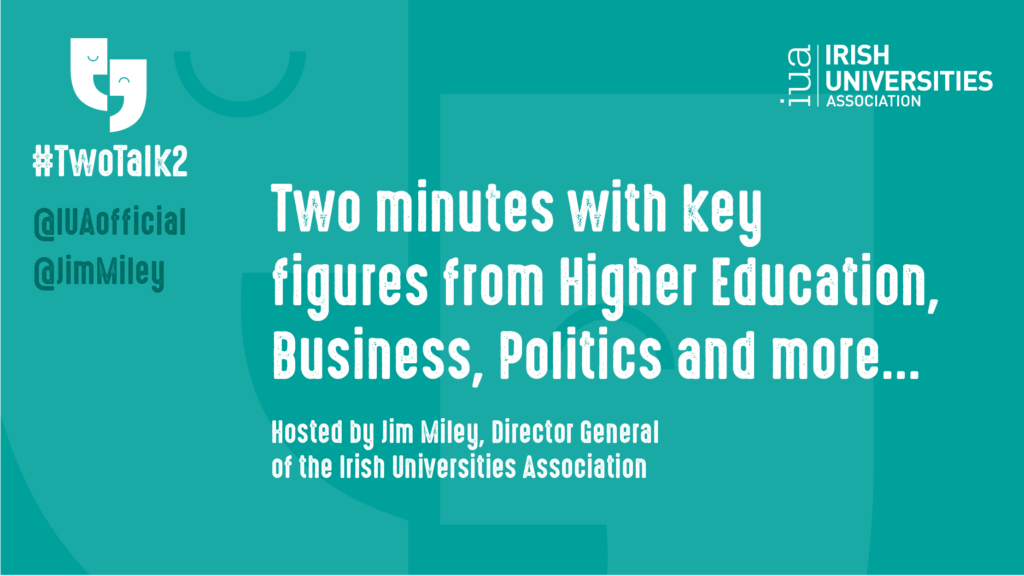 This light hearted social media series sees IUA Director General Jim Miley interview people from all walks of life including politics, business, education, arts, culture, media and sport. Posted weekly (Thursdays at 5pm) on IUA Twitter and LinkedIn Channels. Guests include: Minister Simon Harris, Paralympic Athlete Mary Fitzgerald, Clare All-Ireland winner / UCC PhD grad Shane O'Donnell, Elaine Burke Editor of Silicon Republic and many more…
View the full series here
---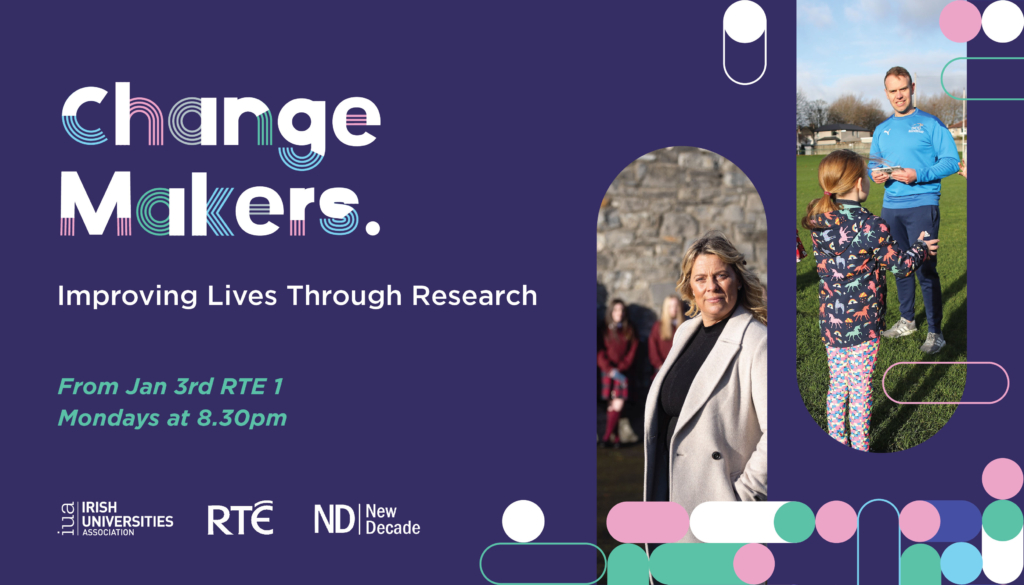 The Irish Universities Association partnered with RTÉ and New Decade TV to bring to Irish television Change Makers, the most transformative research-led projects and the inspiring people behind them.  The series showcased the remarkable and lasting public impact of leading research projects by eight universities in Ireland in areas such as children's health, health technology, education, youth justice, gender equality , inclusion and environment. The series is available to view on the IUA Youtube channel
---
---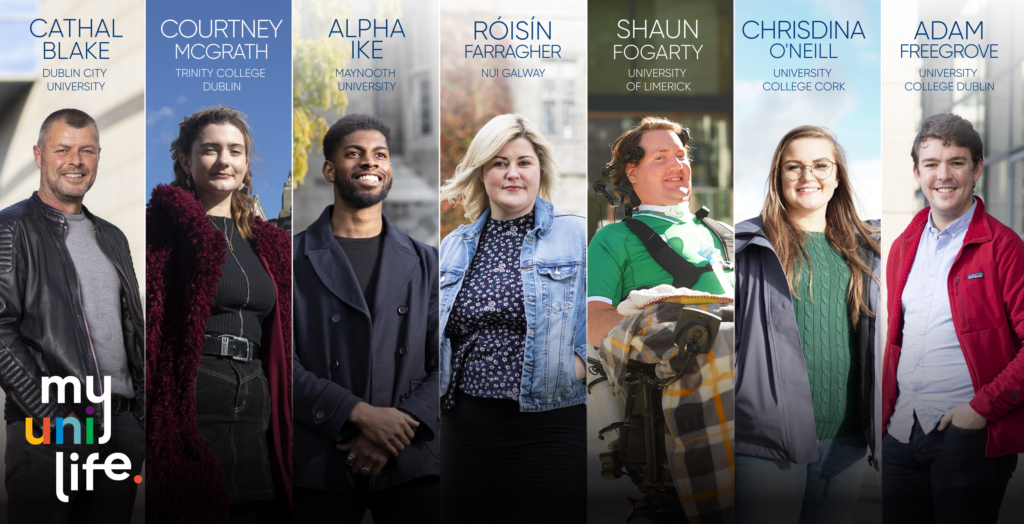 This five-part documentary series tells the life stories of this diverse range of students and looks at the positives, negatives, challenges and frustrations on the ground reflecting the living, breathing reality of life for those from under-represented groups. We will witness a year like no other for our class of 2020 as they give us a glimpse of their Uni life. The series is available to view on the IUA YouTube channel.
---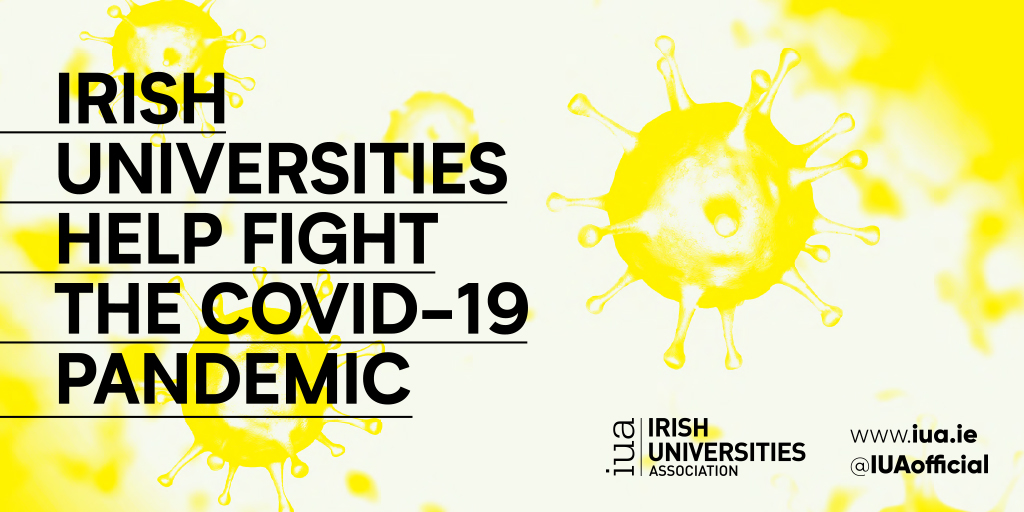 The COVID-19 pandemic created unprecedented societal challenges.  The Irish university sector rapidly transitioned to remote learning in order to meet the needs of both staff and students. Meanwhile, the sector galvanised into immediate action, contributing to the national emergency response in every way possible as the pandemic developed.
---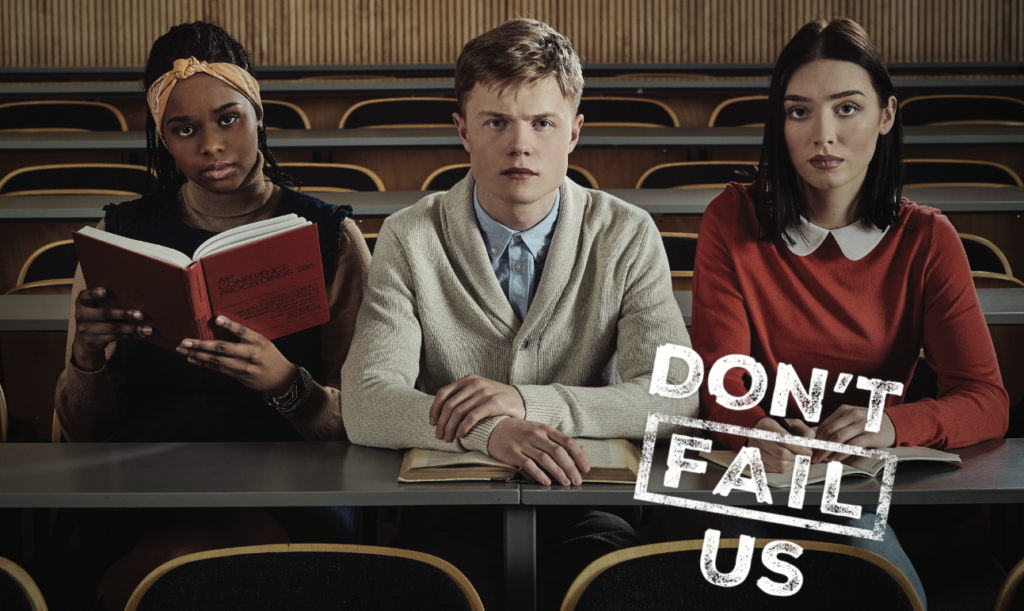 Election 2020 marks the first time representative bodies for the public higher education system – institutions and students – have united under a single cause. IUA, THEA and the USI  have come together to make the case for investment in higher education by the next Government.
---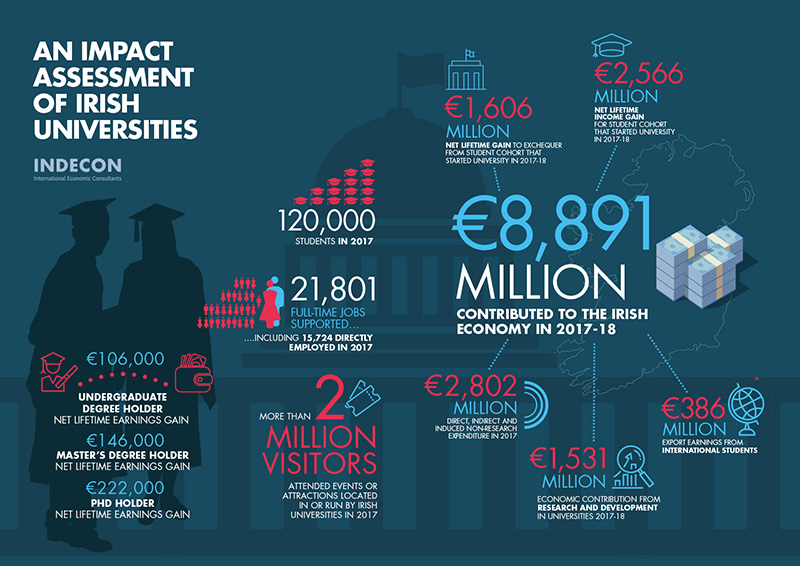 For the first time ever the full impact of the 7 IUA universities on the economy and society as a whole had been measured. From April – June 2019 the seven universities through IUA ran a social media campaign to publicise the findings of the Indecon Independent Assessment of the Economic and Social Impact of the universities in Ireland.
---
State funding per third level student in Ireland at €5,000 is barely half of what it was a decade ago and a fraction of what it is in other similar-sized European countries.  IUA developed the Save Our Spark campaign following more than two years of inaction after the publication of the Cassells Report in which meaningful funding reform for higher education was recommended by a Government-appointed expert group.