Don't Fail Us | Jan - Feb 2020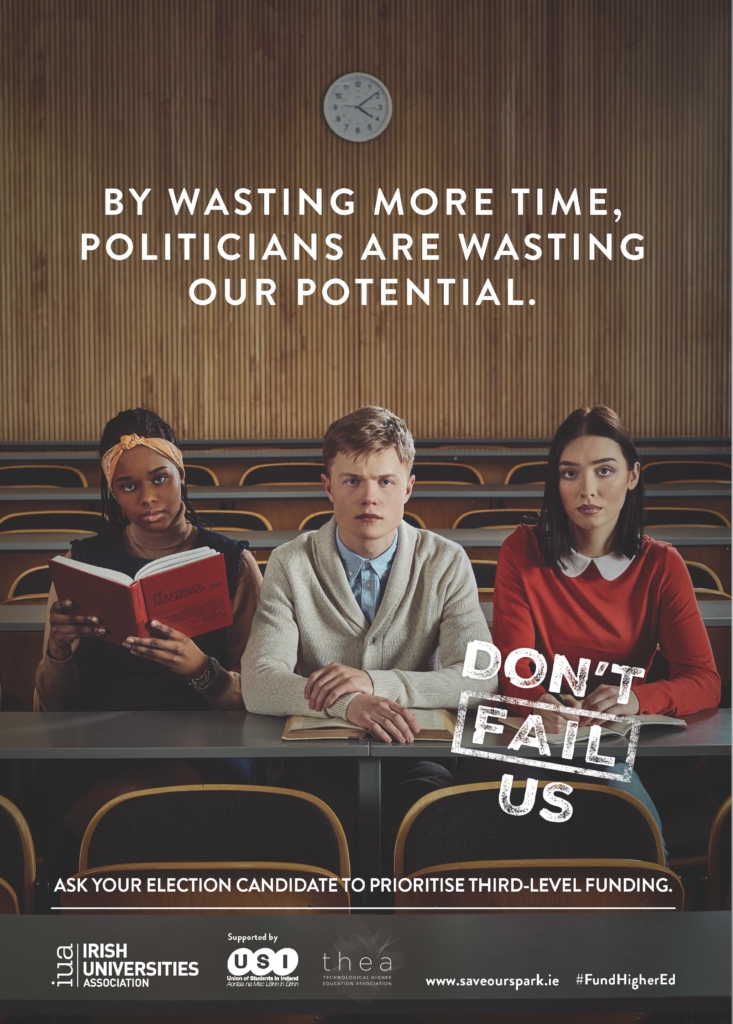 Election 2020 marks the first time representative bodies for the public higher education system – institutions and students – have united under a single cause. IUA, THEA and the USI  have come together to make the case for investment in higher education by the next Government.
State funding per student to third level institutions is now 40% less than it was a decade ago.  Every year, Ireland is losing ground against international competitors and the crisis in funding is compromising the quality of the higher education system and the student experience.
Collectively, the staff and student community at third level is close to 300,000 people, perhaps double or treble that when their immediate families are taken into account. We say to our politicians and election candidates – these are people living and supporting your local communities. And we say to those people themselves – ask your election candidate to commit to addressing the crisis in third level funding when they ask for your support.
Universities Impact | April – June 2019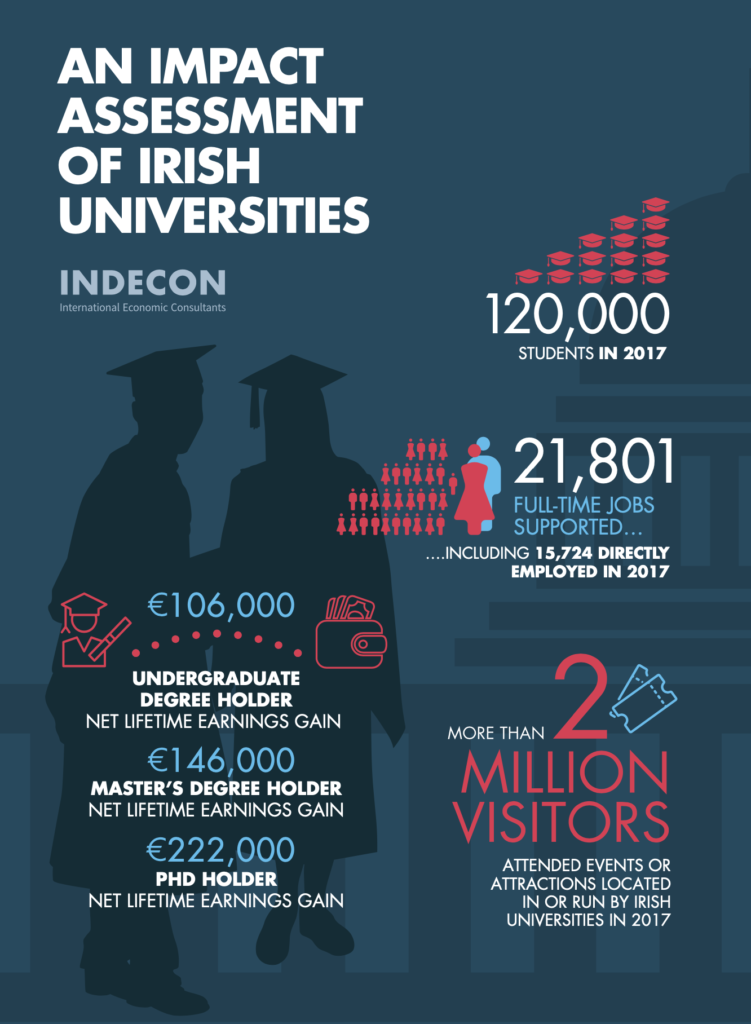 From April – June 2019 the seven universities through IUA ran a social media campaign to publicise the findings of the Indecon Independent Assessment of the Economic and Social Impact of the universities in Ireland.
For the first time ever the full impact of the 7 IUA universities on the economy and society as a whole had been measured. The report found that our universities deliver for Ireland, producing the talent and creativity that drives economic growth and contributing a staggering €8.9bn a year to the economy.
Save Our Spark | Oct – Dec 2018
From October-December 2018 Ireland's seven universities ran a major campaign aimed at encouraging the public to demand that the Government tackles the funding crisis in third level education. State funding per third level student in Ireland at €5,000 is barely half of what it was a decade ago and a fraction of what it is in other similar-sized European countries.  IUA developed the Save Our Spark campaign following more than two years of inaction after the publication of the Cassells Report in which meaningful funding reform for higher education was recommended by a Government-appointed expert group.