Are you thinking about what you'd like to do after you graduate? The primary mission of the Careers Offices in our universities is in helping students develop and progress successful plans for their future. Through a variety of learning and development initiatives such as employability skills classes, workshops and events, work experience placement opportunities and information on employment or postgraduate study in Ireland and abroad they can help you with your next steps.
Useful Tools
Planning Your Career
gradireland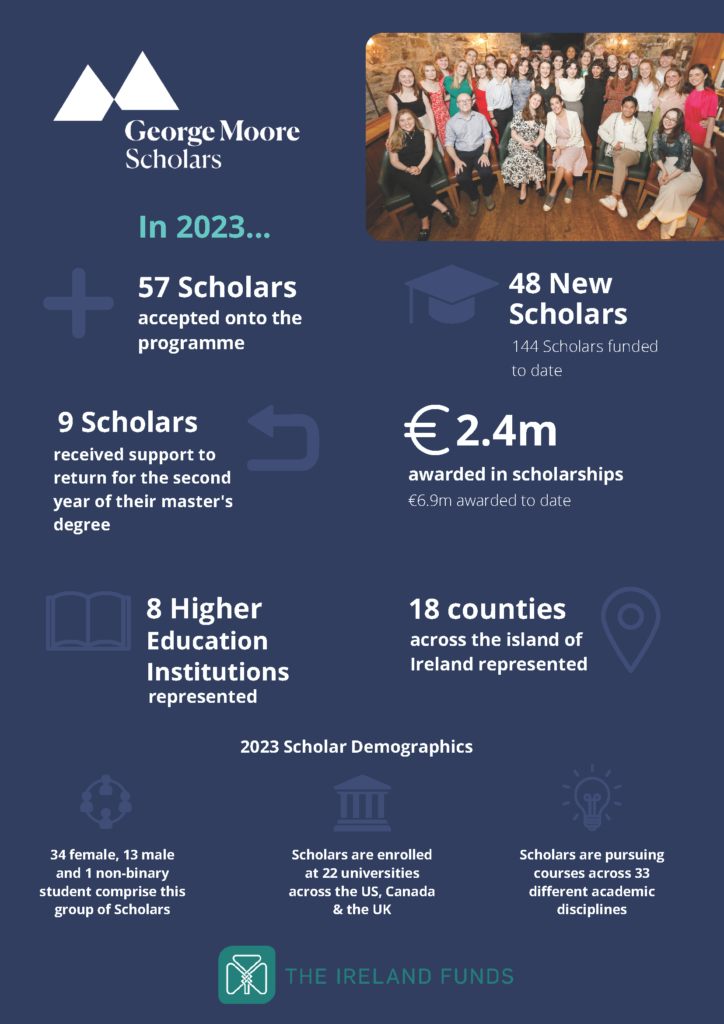 This Program provides high value postgraduate scholarships to students educated in Ireland, who wish to study in the UK, US, Canada or Europe.
You can get a sense of who the scholars  are from our new video, which is available here.
Since 2020, we have supported 144 students with a fund of 6.9m EUR to pursue Master's degrees in a wide range of academic disciplines. Selected scholars are academically talented students from a diverse range of backgrounds, who have the vision and tenacity to have a lasting impact in their chosen field. Most scholars begin their career after completing the Master's degree, although some have progressed to further study at PhD level.
Scholars are in a wide range of institutions, including Stanford, Harvard, Columbia,the University of Michigan, the University of Texas, the University of British Columbia, the University of Toronto, the Universities of Edinburgh, Oxford, Cambridge, the London School of Economics, Sciences Po, ETH Zurich, among others. I attach here an impact snapshot on the 2023 scholars.
Final year students, or students who have graduated since 2019, may apply for the scholarship. It normally supports 75-100% of all costs and awards are in the range of 15-65,000 EUR per annum.
Students can find out more about the programme at online information sessions and the first one is on Friday 22nd September at 1pm. They can sign up for the next session here.
University Careers Offices