Universities Impact | April – June 2019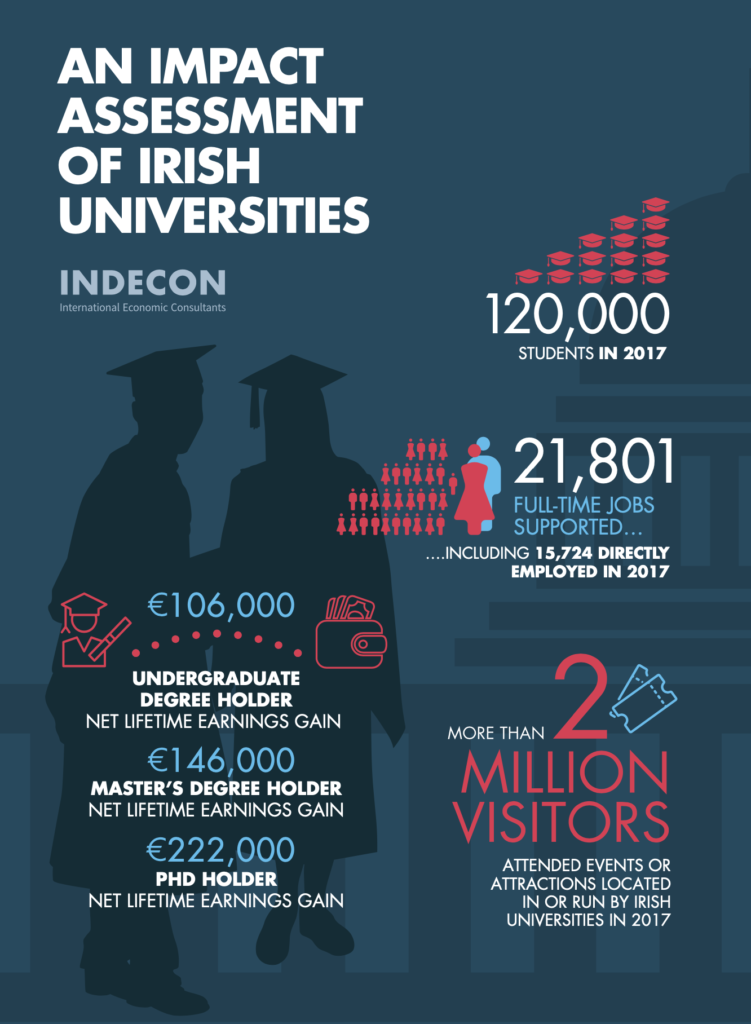 From April – June 2019 the seven universities through IUA ran a social media campaign to publicise the findings of the Indecon Independent Assessment of the Economic and Social Impact of the universities in Ireland.
For the first time ever the full impact of the 7 IUA universities on the economy and society as a whole had been measured. The report found that our universities deliver for Ireland, producing the talent and creativity that drives economic growth and contributing a staggering €8.9bn a year to the economy.