The international demand for higher education represents a significant opportunity for Irish universities to attract talented overseas students and companies to Ireland.
Irish universities consistently outperform competitor countries such as the US, Canada and the UK in global student satisfaction surveys such as the International Student Barometer, achieving an overall satisfaction rate of 91% in 2017.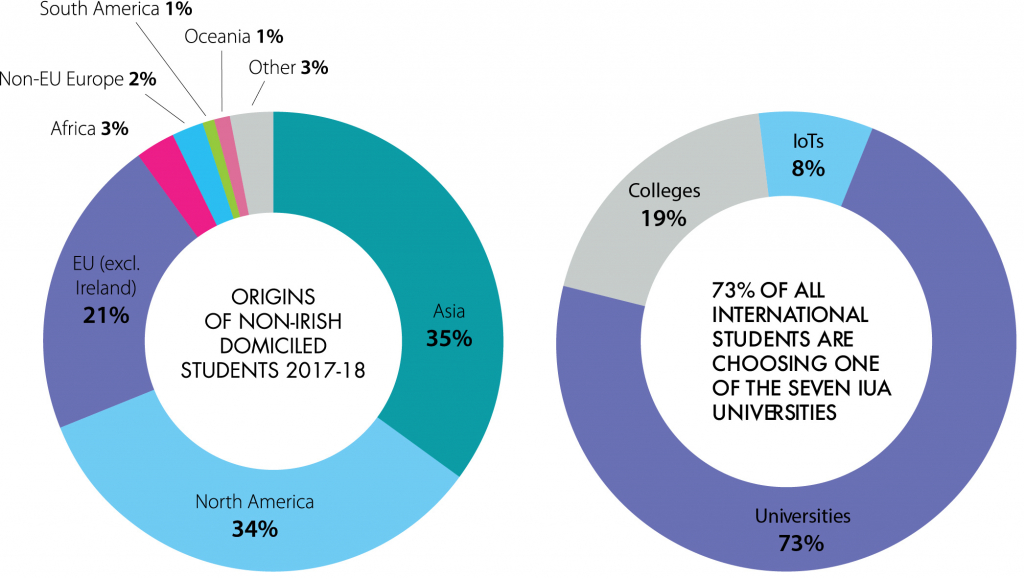 Irish universities represent the largest destination for international students in Ireland, accounting for 73% of all international students studying in Ireland and bringing in more than €386 million in export earnings for the universities in 2017 (Indecon Report 2019).
Internationalisation is a key component of IUA projects and activities and the international team at the IUA is committed to supporting its member universities.
Our Charter Commitment to Internationalization
"BUILD ON THE QUALITY OF THE STUDENT EXPERIENCE IN A DIGITAL AGE" BY…
Increasing international student numbers to 15% of the overall student population
Achieving the Bologna target for outward mobility of 20% of the student population undertaking a study or internship placement abroad by 2025.
Each university has a dedicated international office: