The IUA Council Members are the Provost and Presidents of the member Irish Universities.
The Presidency of the IUA rotates annually between the Council Members and is held for a calendar year.
Prof. Kerstin Mey, President of University of Limerick, is IUA Chair for 2023.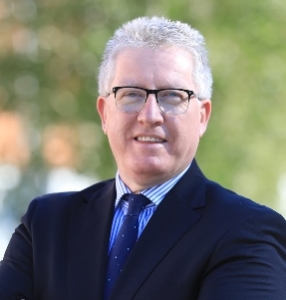 Name and Title: Prof. Dáire Keogh
President, Dublin City University
Phone: +353 (1) 700 5666
Email: president@dcu.ie
Description: Professor Keogh has succeeded Professor Brian MacCraith, as President of DCU and took up his role in August 2020. Professor Keogh was President of St Patrick's College Drumcondra from 2012 until 2016 when the college was incorporated into DCU. Since then he has served as Deputy President of DCU. Dáire Keogh, a Dubliner, is a Professor of History at DCU and former President of St Patrick's College, Drumcondra. He is a Fellow of the University Design Institute at Arizona State University. He serves on several boards, including Women For Election. As President of St Patrick's College Drumcondra (2012-16) where he led an expansion of the College's curriculum, and the completion of an ambitious capital programme, which included the construction of the iconic Cregan Library in Drumcondra. He led the College team through its Incorporation into DCU in 2016. He is the founding Chair of the British Irish Chamber of Commerce 'Higher Education, Research, and Industry Committee', a group which has made a significant contribution to advancing education and enterprise collaborations in the context of Brexit. He has also served as a board member of The Centre for Cross Border Studies. Dáire has a strong international profile, and is currently a Fellow at the University Design Institute, at DCU's American partner, Arizona State University. He is a founding member of the European Quality Assurance Register (EQAR) Committee, the body charged by EU Governments with monitoring quality assurance in higher education across the continent. He held an adjunct professorship at the University of Notre Dame. Dáire was educated at Synge Street CBS and graduated from University College Dublin with a BA in History. Further studies took him to the Gregorian University, Rome (BPh), University of Glasgow (MTh), and Trinity College, Dublin, where he completed a PhD in History. He qualified as a Chartered Director of the Institute of Directors. He has published extensively on the history of popular politics, religion, gender, and education in Ireland. A former Government of Ireland Senior Research Fellow, he is currently Principal Investigator of an Irish Research Council funded project to publish the mammoth correspondence of Cardinal Paul Cullen. He is chair of the Editorial Board of Studia Hibernica, DCU's Journal of Irish Studies. He has a strong commitment to equality issues and served as Vice President of the Irish Federation of University Teachers (IFUT). Since 2014, he has been a board member of Women for Election, whose mission is to inspire, equip and support women to succeed in politics. He recently completed a term as a Council Member of the National Council for Curriculum and Assessment. He is a member of the Edmund Rice Schools Trust, chair of the Board of Marley Grange National School in Rathfarnham and a member of the Board of Management of Clongowes Wood College. He chairs the Rathfarnham Concert Band Society, and is a member of the Irish Association of the Order of Malta. He is married to Katie Keogh, a native of Indiana (USA), and they have four children.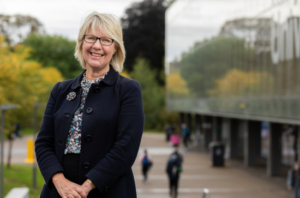 Name and Title: Prof. Eeva Leinonen
President, Maynooth University
Phone: +353 1 708 3893
Email: president@maynoothuniversity.ie
Description: Professor Eeva Leinonen, an international researcher and former Vice-Chancellor of Murdoch University in Perth, Australia, was appointed by the Governing Authority of Maynooth University in March 2021. Professor Leinonen has held the role of Vice Chancellor of Murdoch University, since 2016, having previously been Deputy Vice Chancellor (Academic) at the University of Wollongong, New South Wales, Australia. Prior to moving to Australia in 2012, she was Vice Principal (Education) at King's College, London. Originally from Finland, Professor Leinonen has a background in linguistics and psychology. She engages with researchers in Finland and Italy in ongoing research into pragmatic language development in children and contextual processing deficits of children and young adults with autistic spectrum disorders. Professor Leinonen said she was honoured to have the opportunity to lead Maynooth University in the next stage of its development. The new President said that Maynooth University can play an outsized role in next-generation Ireland.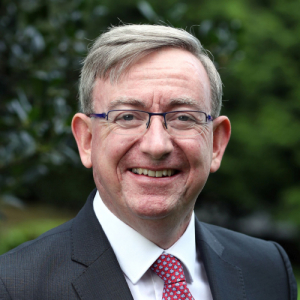 Name and Title: Prof. Ciarán Ó hÓgartaigh
President, University of Galway
Phone: +353 91 492110
Email: president@nuigalway.ie
Description: Ciarán Ó hÓgartaigh became the 13th president of the University of Galway in January 2018. Previously, he was Professor of Accounting and Dean of Business at UCD, leading its schools in Dublin (UCD Lochlann Quinn School of Business, UCD Michael Smurfit Graduate Business School and UCD Smurfit Executive Development) and its overseas programmes in Hong Kong, Singapore and Sri Lanka. Having attended Scoil Iognáid and Coláiste Iognáid, Ciarán is a first class honours, first in class graduate of the University of Galway. He trained as a Chartered Accountant with Arthur Andersen and has a PhD in Accounting from the University of Leeds. He has been published widely in the accounting field and has previously held academic positions at Dublin City University, UCD and Victoria University of Wellington, New Zealand. A former Fulbright scholar at Northeastern University, he has served as Audit Committee Chair at the Department of Marine, Communications and Natural Resources and is a member of the Audit Committee at the Department of Finance.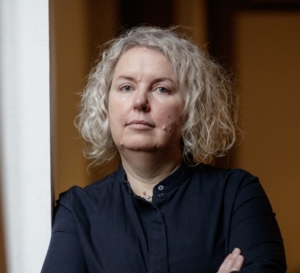 Name and Title: Prof. Linda Doyle
Provost, Trinity College Dublin
Phone: +353 (1) 608 1558
Email: provost.office@tcd.ie
Description: Linda Doyle was appointed by academic staff and student representatives as the 45th Provost of Trinity College Dublin, coming into office on August 1, 2021. The Provost is the Chief Officer of the university responsible to the Board and ultimately to the State for the performance of the university. Dr Linda Doyle's previous leadership roles have been as Dean of Research (2018-2020), and founder Director of CONNECT, a national research centre, co-funded by SFI and industry, focused on future networks and communications. Prior to CONNECT, she was also the Director of the Centre for Telecommunications Value Chain Research (CTVR). She is currently a Director of Xcelerit and Software Radio Systems Ltd (SRS), two CTVR/CONNECT spin-outs. Dr Doyle has served on many boards including as Chair of the Board of the Douglas Hyde Gallery (2013-2021), and as a member of the Board of Pallas Project Studios, KTH Sweden Scientific Advisory Board, and Board of the Wireless Innovation Forum. Currently, she is Chair of the Ofcom Spectrum Advisory Board in the UK, and a member of the National Broadband Steering Committee in Ireland, and the Open Research Europe Scientific Advisory Board. She also serves on the Boards of Science Gallery International (SGI), as well as the Festival of Curiosity, a STEM outreach activity for children based on a city-centre yearly science festival. Prior to her appointment as Provost, Dr Linda Doyle was Professor of Engineering & The Arts in Trinity College Dublin. Her expertise is in the fields of wireless communications, cognitive radio, reconfigurable networks, spectrum management and creative arts practices. She has raised over €70 million in research funding and has published widely in her field. Dr Doyle has a reputation as an advocate for change in spectrum management practices and has played a role in spectrum policy at the national and international level. Combining creative arts practices with Engineering for many years, she founded the Orthogonal Methods Group (OMG) a research initiative that works in critical and creative tension with technology with the purpose of generating knowledges, insights and alternative research orientations across disciplines that are sometimes perceived to be mutually exclusive. Dr Doyle has published extensively and has given in excess of 100 keynotes and invited talks at various events globally. As well as her contributions to research and the arts, Dr Doyle is an active advocate for women in engineering and computer science. She has been involved in numerous initiatives such Girls in Tech, Teen Turn, HerStory. In 2017 she was recognised as one of the 10 women stars working in networking and communications in the world that you should know. Dr Doyle holds an undergraduate degree in Electrical Engineering (B.E.) from the National University of Ireland, and an M.Sc., Ph.D., and P.G.DIP. STATS from Trinity College, the University of Dublin. She is a Fellow of Trinity College Dublin.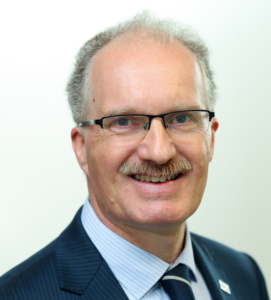 Name and Title: Prof. David FitzPatrick
President, Technological University Dublin
Phone:
Email: president@TUDublin.ie
Description: Professor David FitzPatrick took up his appointment as the augural President of the Technological University of Dublin in January 2019. Holding academic appointments in University College Dublin from 1998 to 2018, he was directly involved in mechanical engineering design and bioengineering teaching and research at undergraduate and postgraduate levels, with management roles of Head of School (2005 – 2011) and Vice-Principal (Internationalisation & Development) (2011-2012) in the College of Engineering & Architecture. He was appointed as Provost (Chief Academic Officer) of the Beijing-Dublin International College in October 2012 and, contemporaneously, Dean of Engineering & Principal, UCD College of Engineering & Architecture in 2014. He received his Engineering (BAI) degree (University of Dublin) in 1985 and D.Phil degree (University of Oxford) in 1990. From 1990 to 1998, he worked in the orthopaedic industry in Ireland and the UK, becoming Senior Development Manager for knee, upper limb, trauma and spinal product lines at DePuy International in 1996.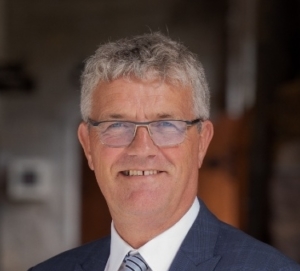 Name and Title: Prof. John O'Halloran
President, University College Cork
Phone: (021) 490 2201
Email: president@ucc.ie
Description: Professor John O'Halloran took up his appointment as Interim President of University College Cork in September 2020. Previously he was Deputy President and Registrar at UCC and served as Vice-President for Teaching & Learning for almost four years. In that role he led a team that supported the provision of high quality teaching and learning; online learning; adult and continuing education; staff development; talented students; engagement; collaboration; and scholarship of teaching and learning at UCC. John is a founding member and current Director of UCC's Quercus Talented Students'​Programme. He is the Chair of the Green Campus Forum at UCC which has received many awards in recognition of its efforts to promote the Green Agenda at UCC, including the first green flag ever awarded to a university. He was a finalist in the Green Gown Leadership Awards (UK & Ireland) in 2017 for his leadership of sustainability objectives at UCC. John has been a judge for the prestigious UNESCO-L'Oreal-Royal Society Women Science Scholarship, and for the BT Young Scientist Competition, for many years. He was awarded the President's prize for teaching and an honorary membership of the Students Union of Ireland for his contributions to graduate education and policies. John was previously Head of School of Biological, Earth & Environmental Sciences at UCC, where he still holds the Chair in Zoology. He is also a former Vice-Head of the College of Science, Engineering & Food Science. He has also held academic posts in Wales and the USA and has delivered invited lectures widely across Europe and North America. John is a zoologist, and was awarded a PhD for his research in 1987 and a DSc for his published works in 2009 by the National University of Ireland. He has published over 200 research papers and a number of books in the areas of ecology, ornithology, ecotoxicology and biodiversity.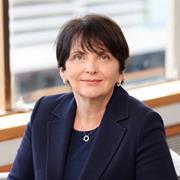 Name and Title: Prof. Orla Feely
President, University College Dublin
Phone: +353 (1) 716 1618
Email: president@ucd.ie
Description: Orla Feely is President of University College Dublin. She holds a BE degree from University College Dublin and MS and PhD degrees from the University of California, Berkeley, where her PhD thesis won the DJ Sakrison Memorial Prize for outstanding and innovative research. While at UC Berkeley, she also won the Outstanding Graduate Student Instructor Award. Her research is in the area of nonlinear circuits and systems, and she has been awarded research grants and prizes from a number of national, international and industry sources. She served as Vice-President for Research, Innovation and Impact at UCD from 2014 to 2023. Professor Feely is a Member of the Royal Irish Academy and a Fellow of the IEEE (Institute of Electrical and Electronics Engineers), Engineers Ireland and the Irish Academy of Engineering. She has served as President of Engineers Ireland, and as Chair of the Irish Research Council, the EU Advisory Group on Marie Skłodowska Curie Actions and the IEEE Technical Committee on Nonlinear Circuits and Systems. She has also served as Board Member and Deputy Chair of the Higher Education Authority in Ireland, as Vice-President for Resources and Treasurer of CESAER (the Conference of European Schools of Advanced Engineering Education and Research), and as a member of a number of Editorial Boards. Professor Feely is a member of the judging panels for the BT Young Scientist and Technology Exhibition, one of the largest and most successful school science fairs in the world, and the Queen Elizabeth Prize for Engineering.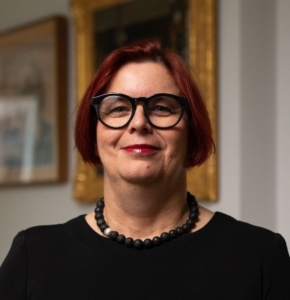 Name and Title: Prof. Kerstin Mey
President, University of Limerick
Phone: +353 61 20 2021
Email: aelish.nagle@ul.ie
Description: Professor Kerstin Mey took up her appointment as Interim President of the University of Limerick in September 2020. Over the past 25 years, Professor Mey has built a track record of successfully initiating and implementing pioneering academic and research initiatives and cultural projects in higher education. As an experienced leader and senior manager, she led major infrastructure and culture change programmes and set up a range of strategic external partnerships. After studying for an MA equivalent in Art and German language and literature at Humboldt University of Berlin, Germany, and obtaining a PhD in Art Theory and Aesthetics there, Kerstin Mey held academic positions in universities in Germany and the UK. Before she joined the University of Westminster as Pro-Vice Chancellor and Dean of Media, Arts and Design, and Professor of Contemporary Art and Theory in 2013, she was Director for Research and Enterprise at the University for the Creative Arts, UK. From 2009–2013, she led the research strand Art and its Locations in Interface: Centre for Research in Art, Technologies and Design at the University of Ulster and was Director of the Research Institute of Art and Design there.