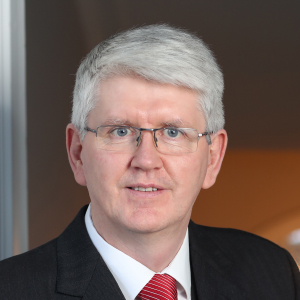 Name and Title: Jim Miley
Director General
Phone: +353 (1) 676 4948
Email: jim.miley@iua.ie
Description: As Director General, Jim leads the IUA as the representative voice for Irish universities. The IUA advocates on behalf of universities as centres of creativity, learning and leading-edge research. Jim has extensive experience across a variety of commercial, communications and campaigning roles and provides leadership to the sector at a time of significant change and challenge. An economist and Chartered Director, he was Project Director of The Gathering 2013, following a decade as co-founder and CEO of MyHome.ie. He was previously General Secretary of Fine Gael and Chief Executive of Dublin Chamber of Commerce, having spent his early career as a journalist at RTE and a volunteer with Concern. Jim is also the current Chairman of Sightsavers Ireland and a proud supporter of Roscommon football.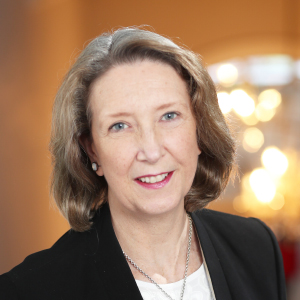 Name and Title: Marguerita Lardner
Office Manager & Administrative Secretary
Phone: +353 (1) 676 4948
Email: marguerita.lardner@iua.ie
Description: Marguerita Lardner is Administrative Secretary and Office Manager at IUA. Our longest serving member of staff, she is secretary to IUA Council, the VP/Deans of Research and Research Officers Groups.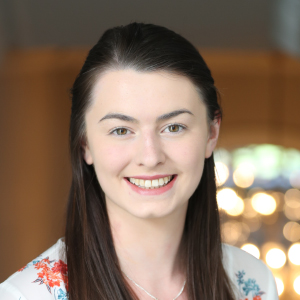 Name and Title: Kate Wood
Communications Officer
Phone: +353 (1) 799 6033
Email: kate.wood@iua.ie
Description: Kate Wood is Communications Officer in the IUA. Reporting to the Head of Communications Kate is responsible for assisting in all areas of IUA's external and internal communications activities. She also acts as in-house videographer creating and editing content for various IUA events and social media channels. She is currently a member of the studentsurvey.ie and DARE HEAR Communications Working Groups and acts as communications and technical support for the Student Volunteering Working Group. Kate is a graduate of DCU with a BA in Communications Studies from the School of Communications and also holds a Professional Diploma in Digital Marketing from the Digital Marketing Institute.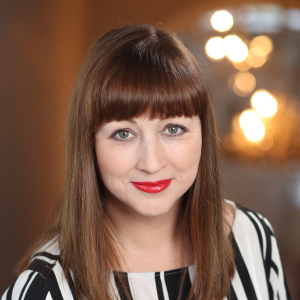 Name and Title: Lia O'Sullivan MPRII
Head of Communications
Phone: +353 (1) 799 6022
Email: lia.osullivan@iua.ie
Description: Lia O'Sullivan is Head of Communications at the Irish Universities Association. She is responsible for managing IUA's external and internal Communications, Marketing and Events. Lia convenes the IUA Communications Directors Group and provides marketing advice and practical communications assistance to many university groups. She is currently a member of the studentsurvey.ie, Campus Engage and DARE HEAR Communications Working Groups, and the Rapid Response Task Force on Substance Abuse in Third Level. Prior to IUA Lia was Partner Relations and Events Manager at MIT's Media Lab Europe. Lia joined Media Lab Europe from Shannon Communications Group Ltd, which includes Purple Moon Productions, a broad based Communications, PR and Video Production Company where she was Account Manager and Senior Partner. Lia began her professional career with the Bill O'Herlihy Communications Group as an account manager, video and television producer. Lia holds a BA (Hons.) in Media Studies from the University of Ulster at Coleraine, a Graduate Diploma ((1st Class Hons.) in Public Relations and a certificate in Social Media from the PRII. She is a member of the Public Relations Institute of Ireland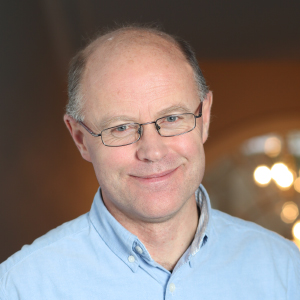 Name and Title: Lewis Purser
Director Learning & Teaching and Academic Affairs
Phone: +353 (1) 676 4948
Email: lewis.purser@iua.ie
Description: Lewis Purser is director (Learning & Teaching and Academic Affairs) at IUA, where he works with the Vice-Presidents Academic/Registrars' group, and also supports other groups including the admissions officers, access managers/directors, international officers, quality officers, heads of teaching and learning and heads of student services. From 1998-2005 he was programme manager at the European University Association. A graduate of Trinity College Dublin and of the Graduate Institute of Development Studies at the University of Geneva, he worked from 1989-1998 with various higher education institutions in Hungary, Romania and Bosnia-Herzegovina, and with several United Nations agencies in educational, health and social fields.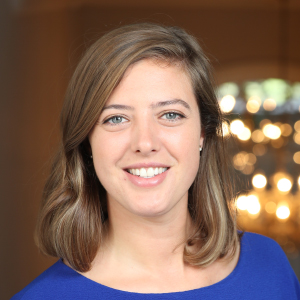 Name and Title: Nora Trench Bowles
Policy and Research Officer
Phone: +353 (1) 799 6037
Email: nora@iua.ie
Description: Nora graduated from Uppsala University, Sweden and the University of Strasbourg, France in 2013 with a double MA degree in 'Euroculture', an interdisciplinary European Studies course which has been recognised as an Erasmus Mundus Programme of Excellence. Previously, she completed a BA International (Hons) from University College Dublin in History and Politics, including a year in Lund University, Sweden as part of the Erasmus+ programme. During her studies in Strasbourg, Nora undertook traineeships with the Council of Europe and the European Parliament. Subsequently, she worked for the European Commission in Brussels; initially on inter-Institutional relations in the Secretariat-General, then as a member of the team which oversaw the adoption of the Digital Single Market Strategy, and later in the office of the Secretary-General. Prior to being appointed to the IUA, Nora worked as Policy and Advocacy Manager in European Movement Ireland, an independent, not-for-profit, membership-based organisation working to develop the connection between Ireland and Europe. Here, she developed and implemented the organisation's policy, research, educational and advocacy work. In a voluntary capacity, Nora is currently a Board Member of the Irish Stammering Association, a national charity working to support people affected by stammering.
Name and Title: Kate Morris
Campus Engage National Coordinator
Phone: +353 (1) 799 6027
Email: kate.morris@iua.ie
Description: Kate leads Campus Engage on behalf of the 7 universities of Ireland, and the Technological University of Dublin. Kate manages a number of strategic working groups and associated programmes across: engaged research and innovation for societal impact; accredited community-based teaching and learning; and our sectoral 'tech for good' social enterprise – studentvolunteer.ie Kate has over 15 years' experience in stakeholder engagement for policy and practice change. She has much experience in working with policy makers, funding agencies, research staff, practitioners and the public in Ireland, France, and UK. Prior to joining the IUA Kate worked at the Centre for Effective Public Services, the French National Institute for Demographic Studies, and UNESCO NI. Kate is currently on maternity leave.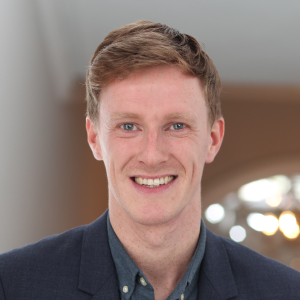 Name and Title: Colm O'Hehir
Campus Engage Officer
Phone: +353 (1) 799 6036
Email: colm.ohehir@iua.ie
Description: Colm drives a number of Campus Engage initiatives across community-based teaching and learning, engaged research for impact, and student volunteering. Colm has over 7 years' experience in civic and civil society engagement, with a broad range of experience across academia, start-up enterprises, industry and in Science Gallery. He has an MSc in Science Communication from Dublin City University (DCU) and a BSc (Hons) in Microbiology from the National University of Ireland, Galway (NUIG). Prior to joining Campus Engage, Colm worked as the Education & Public Engagement Officer for the Science Foundation Ireland Centre ADAPT on the Problem-Solving Initiative, hosting and designing a series of robotics workshops aimed at primary school children, and working on the largest Irish science Olympiad, the All Ireland Linguistics Olympiad (AILO). His role involved working closely with researchers to identify how they can transform their research interests into engaged research activities, providing the opportunity for greater societal impacts.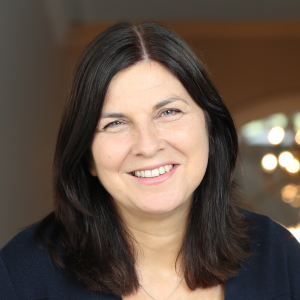 Name and Title: Dr Lisa Keating
Director of Research & Innovation
Phone: +353 (1) 799 6034
Email: lisa.keating@iua.ie
Description: Dr Lisa Keating is Director of Research & Innovation. She works with the Vice-Presidents & Deans of Research (VPDoR) of our member universities and leads the work programme of the VPDoR Group within the IUA to advance university research and innovation through strategic policy coordination and development. This includes working with external stakeholders in government, funding agencies and the enterprise sector. Lisa has overall management responsibility for the IUA Research Office which has a significant role in relation to the Marie Sklodowska-Curie Action (MSCA) and EURAXESS initiatives within the EU Framework Programmes for Research. Lisa graduated with an BSc in Industrial Microbiology from University College Dublin where she then completed a Ph.D. in microbial biochemistry. This was followed by an EU TMR post-doctoral fellowship at Universität Hamburg in Germany and a Postdoctoral Research Scientist position with the University of Kent at Canterbury. Subsequently, Lisa moved to the Veterinary Laboratories Agency in the UK's Department for Environment, Food and Rural Affairs where she was a key player in the UK Government's flagship genomics project in TB research. Lisa moved in to research & innovation policy development and implementation when she joined the UK's Department for Business, Energy and Industrial Strategy where she was the Department's liaison with the UK Research Councils (BBSRC, EPSRC, etc) and Innovate UK, in addition to leading the Life Sciences Knowledge Transfer Team. Returning to Ireland, Lisa joined Enterprise Ireland to set up and manage the Commercialisation Fund and subsequently led the development and delivery of New Frontiers, Ireland's National Entrepreneur Development Programme. Having returned to the UK to lead a University Partnership programme tasked with increasing research translation capability across Yorkshire's five universities (Leeds, York, Bradford, Huddersfield, Leeds Beckett) Lisa came back to Ireland to join Science Foundation Ireland before being appointed Director of Research & Innovation at the IUA.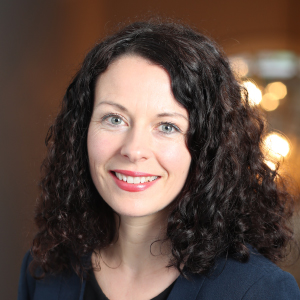 Name and Title: Dr Geraldine Canny
Head of the Irish Marie Skłodowska-Curie Office
Phone: +353 (0)1 799 6028
Email: geraldine.canny@iua.ie
Description: Dr Geraldine Canny is Head of the Irish Marie Skłodowska-Curie Office. She is responsible for the delivery of the office activities which range from promoting and providing training and support for MSC applications to involvement in european initiatives in collaboration with both academic and non-academic stakeholders. Geraldine Canny graduated with an honours BSc. in Biotechnology from the National University of Ireland Galway and carried out a Ph.D. in immunology at University College Dublin. This was followed by a post-doctoral fellowship at Brigham and Women's Hospital, Boston and an instructorship at Harvard Medical School. Subsequently, at Lausanne University Hospital, she established and ran a translational research programme on endometrial biology and endometriosis which resulted in the discovery of novel biomarkers and several publications. She also served as a Member of the Research Commission at the University of Lausanne. Dr. Canny then worked at a foundation and at Ecole Polytechnique Fédérale de Lausanne (EPFL) where she managed several national and international fellowship programmes as well as European funding programmes. In a voluntary capacity, she was also involved in patient education and fundraising strategy and led the regional section of a national platform for a public-private partnership (EUPATI). Prior to being appointed as the Head of the IMSCO and NCP Geraldine held the position of Scientific programme manager in the pre-award team at Science Foundation Ireland.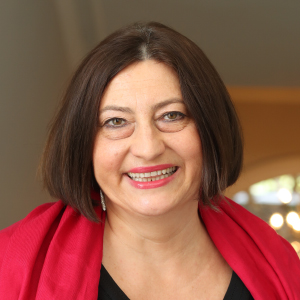 Name and Title: Dr Magdalena Wisłocka
Head of EURAXESS Ireland
Phone: +353 (1) 799 6030
Email: magda@iua.ie
Description: Magdalena Wisłocka is the Head of EURAXESS Ireland an office which provides practical advice and assistance to researchers and their families wishing to move to Ireland or move abroad to continue a career in research. Magda is also the Irish Representative on the EURAXESS Services Network across 40 countries. Through this network Magda has participated in various European Commission funded projects focusing on researchers' mobility (MOREBRAIN, EURAXESS TOP 1 and People Network). She is also involved in managing the day to day activities of the Scientific Visa Scheme (Hosting Agreement) in Ireland since its introduction in 2007, building links and successfully collaborating with various key institutions in Ireland such as the Office of Science & Technology and the Work Permit Section of the Department of Jobs, Enterprise and Innovation and also with the Irish Naturalization and Immigration Service. She has promoted the Irish Hosting Agreement Scheme as an invited speaker on numerous international conferences in Italy, Czech Republic, Bulgaria and Brussels. Madga is a biologist by training with an M.Sc. in plant ecology and a PhD in Environmental Biology from Wroclaw University (Poland). During her research and academic career she has been internationally mobile having done her post doctoral research in Ireland and has worked for both academia and industry in Ireland and Poland. She was previously employed as an assistant lecturer at NUI Galway and a scientific officer at the Irish Environmental Protection Agency where she administrated various research projects of the ERTDI programme. As an academic teacher at Dublin City University she was actively involved in organising field trips for Irish students to her native Poland as part of one of the environmental modules.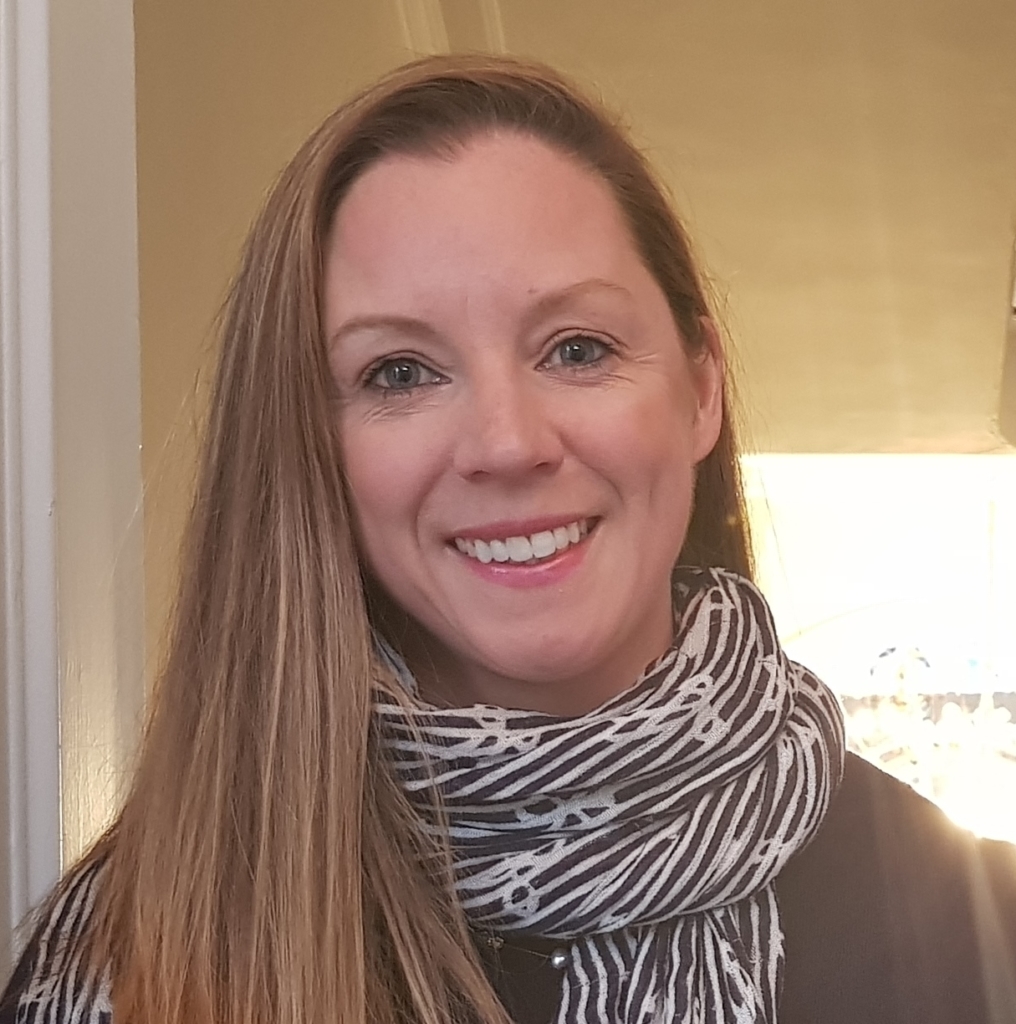 Name and Title: Emma Veale
Research Policy Administrator
Phone: +353 (1) 6764948
Email: emma.veale@iua.ie
Description: Emma Veale is Research Policy Administrator at the IUA, working closely with the Director of Research and Innovation.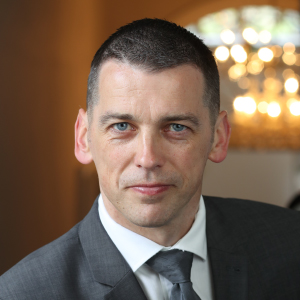 Name and Title: Michael Casey
Director Finance & Operations
Phone: +353 (1) 676 4948
Email: michael.casey@iua.ie
Description: Michael Casey holds the position of Director (Finance and Operations) at the IUA. He is responsible for the financial, operational and fiduciary affairs of the organisation. He convenes the Universities Chief Financial Officers Group (UCFOG) which is responsible for developing areas of policy and proposals in respect of finance related matters. He provides executive leadership and polity support to the planning and implementation of many of the efficiency measures undertaken in Irish Universities, such as shared procurement and shared services.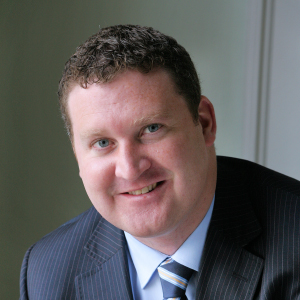 Name and Title: Aidan Mullany
Asst. Director Finance & Ops/ Head of Governance
Phone: +353 (1) 6764948
Email: aidan.mullany@iua.ie
Description: Aidan Mullany holds the position of Assistant Director (Finance and Operations) and Head of Governance at the IUA. He convenes the Universities Secretaries Group, the Financial Managers Group, the Research Accountants Group and is IUA Company Secretary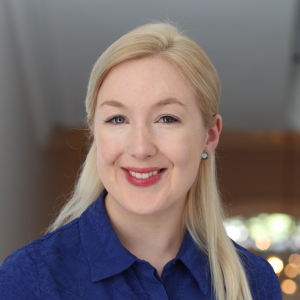 Name and Title: Tara Gallagher
Policy and Research Analyst
Phone: +353 (1) 799 6035
Email: tara.gallagher@iua.ie
Description: Tara is a policy analyst and researcher at the IUA. She graduated with a first class honours degree in Sociology and Social Policy, from Trinity College Dublin. Her studies focused on labour market policy analysis, with her thesis exploring the interaction of public and social policies with employment patterns across the EU. During her time at university, she was elected Secretary of Trinity's Amnesty International Society and she interned at the National Women's Council of Ireland. Tara also holds a Master's Degree in International Public Policy, from University College Cork's Department of Government. She worked in the International Department of Dublin Chamber of Commerce. Here, she worked on the Enterprise Europe Network programme and provided policy research for the Smart Cities project. As part of the Chamber's 2050 Vision for Dublin, she organised a study mission to Copenhagen on the topic of Smart Cities. This formed the basis of her Master's thesis which focused on implementing long-term growth strategies for European capitals. Tara was selected for a European traineeship at the European Economic and Social Committee (EESC) in Brussels. Here, she worked in the Social Affairs, Employment and Citizenship Unit, where she assisted senior policymakers with the European Pillar of Social Rights and labour market integration strategies. Before joining the IUA, Tara worked for the Policy Development Unit at the Pensions Authority and the Programme Planning and Design Unit at Pobal.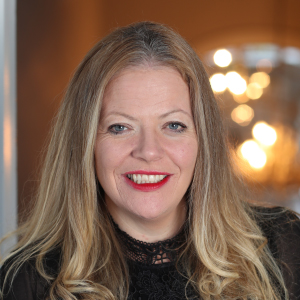 Name and Title: Jennifer Cleary
Head of International and Equality, Diversity & Inclusion
Phone: +353 (1) 799 6023
Email: jennifer.cleary@iua.ie
Description: Jennifer is the head of International and Equality, Diversity & Inclusion at IUA. Jennifer was previously the HR Manager and her role included HR Business Support, Resourcing, Performance Engagement and Organisation Development. She developed and ensured the implementation of HR policies, processes and support internally so that the organisation is compliant with current legislation and processes. Co-ordination and support is delivered to the IUA sectoral network of University HR Directors and Jennifer facilitated the work of the committee. As Manager of the EURAXESS Ireland office she provided practical advice and assistance to researchers and their families wishing to move to Ireland or move abroad to continue a career in research. Jennifer was also the Irish Representative on the EURAXESS Services Network across 40 countries and was involved in a number of European Commission initiatives and projects focusing on human resources and mobility issues for researchers. Before joining the IUA she was previously employed as HR Manager with Media Lab Europe, the European research partner of the MIT Media Lab, and prior to that worked in a HR and Training capacity in various organizations ranging from I.T to the Hospitality Industry. Jennifer holds a B.A. (1st Class Hons.) Degree in Personnel Management and Industrial Relations from the National College of Ireland and is also a Member of the Chartered Institute of Personnel and Development (CIPD) and the Irish Institute of Training and Development (IITD).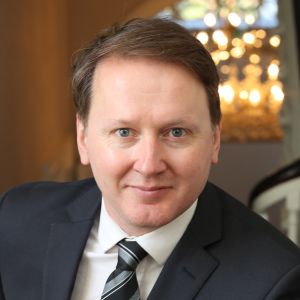 Name and Title: Colm Downes
Access Programme Manager
Phone: +353 (0)1 799 6024
Email: colm.downes@iua.ie
Description: Colm Downes is the Access Programme Manager at the IUA. The office manages operational and development work on behalf of the 17 HEIs who participate in the DARE and HEAR schemes. Following their introduction in 2009, DARE and HEAR have established themselves as the primary vehicle through which participating HEIs reach institutional and national targets for the admission and progression of students with disabilities and socio-economically disadvantaged students to and through higher education. Since then over 20,000 students have been admitted to higher education through the schemes.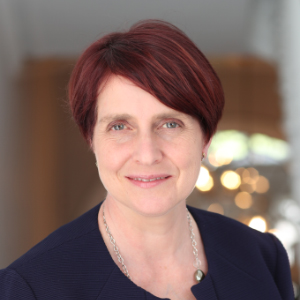 Name and Title: Sharon Flynn
Project Manager for Enhancing Digital Capacity in Irish Universities
Phone: +353 (1) 799 6032
Email: sharon.flynn@iua.ie
Description: Sharon is Project Manager for Enhancing Digital Capacity in Teaching and Learning in Irish Universities, a 3 year project funded through the Higher Education Authority Innovation and Transformation Programme. She works closely with senior academic leaders across the university sector to develop, pilot, review and roll out an ambitious staff development programme to enhance the digital confidence, skills and competences of those who teach in Irish universities. Sharon is a successful hybrid academic with more than 23 years of experience working in higher education in Ireland. Before joining the IUA she was the Assistant Director at the Centre for Excellence in Learning and Teaching at NUI Galway, where she focused on academic staff development and lead a team of learning technologists. She has been an Associate of the National Forum for the Enhancement of Teaching and Learning in Higher Education and a member of the Professional Development Expert Group. She started her academic career as a lecturer in the Discipline of Information Technology at NUI Galway. She has a PhD in Computing Science from the University of Glasgow.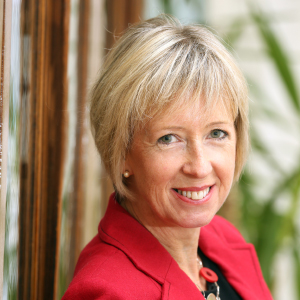 Name and Title: Dr Alison Campbell
Director Knowledge Transfer Ireland (KTI) (based at Enterprise Ireland)
Phone: +353 (87) 971 4611
Email: Alison.Campbell@enterprise-ireland.com
Description: Dr Alison Campbell, OBE RTTP Dr Alison Campbell is Director of Knowledge Transfer Ireland (KTI), based at Enterprise Ireland. KTI is the national office, responsible for the promotion, development and management of Ireland's knowledge transfer system. Dr Campbell has over 20 years working at the academic-industry interface in industry and within the research sector. Before taking on her current role, she worked as a consultant to public and private sector organisations and has been Managing Director of King's College London Business Ltd and CEO of the UK Medical Research Council Technology Ltd. She was non-executive Director of PraxisUnico – the UK technology transfer association, and is a founder of the Global Alliance of Technology Transfer Professionals (ATTP). Dr Campbell is a member of the Advisory Board of the network for the Assessment & Evaluation of the Societal Impact of Science (AESIS). She was awarded an OBE in 2010 in recognition of her contribution to Knowledge Transfer. As a member of the team that reviewed the Irish Technology Transfer Office for Enterprise Ireland in 2010, and SFI in 2012, she possesses a strong insight into the key stakeholders in the Irish marketplace.