Irish universities support the development of talented student athletes and recognise their need to balance both sporting and academic commitments. Through university sport scholarship programmes students are rewarded for their dedication and skill and provide them further opportunity to shine. Today on International Day of University Sport IUA wants to highlight the social role played by universities in fostering the regular practice of a physical activity and in developing quality physical and sport education.
Despite the disruption to sporting activities as a result of the COVID-19 pandemic universities are offering sport scholarships as usual for new incoming students and renewing scholarships for returning students who have met both the required level of academic and sporting achievement.
A sporting scholarship can only be received after the student has secured a course place through the normal CAO process. The terms and benefits of these scholarships vary from college to college and in order to keep these privileges, students have certain responsibilities; attending weekly training, maintaining their course work and promoting their sport within the university. Further information on these terms from each university can be found at the bottom of this feature.
"While the physical and mental health benefits of participating in sport are well known, university sport provides the student with the opportunity to develop invaluable life skills, such as self- confidence, leadership, time management and discipline while fostering lifelong friendships. In addition, the sports scholarship programme offered in all Irish universities provides crucial on campus support to the student athlete, including access to state of the art training facilities and high performance sports personnel, offering the elite athlete a unique opportunity to prosper both in their academic field and chosen sport. - Carmel Lynch, President, Student Sport Ireland."
We spoke to students in receipt of sport scholarships across our universities to learn more about what it means to them.
Paul O'Donovan, Rowing, University College Cork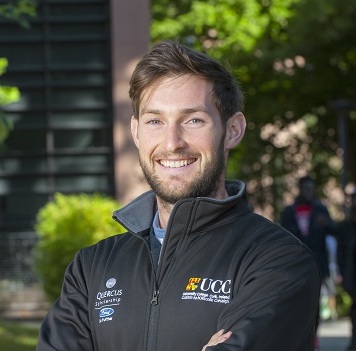 Course: Medicine, graduate entry
Sporting level: Olympic athlete
"I am really enjoying the challenge of Graduate Entry Medicine.  I meet a wide range of people from a huge variety of backgrounds and I'm really enjoying working and studying with them.  I'm looking forward to what lies ahead in terms of studying and my preparations for Tokyo 2021 and I'm grateful for all the support from UCC that allows me to do both."
Erica Markey, Hockey, Trinity College Dublin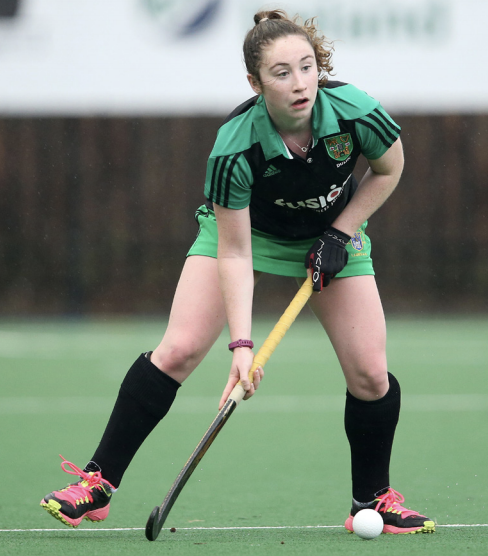 Course: Mechanical Engineering, 4th year
Sporting level: Irish U-21 National
"The support that I have received from Trinity Sport as a sports scholar has been fantastic. They really understand the importance of balancing your sporting and academic commitments and the support has enabled me to excel both on and off the field. The specialist support provided – strength and conditioning, physiology testing, nutrition and lifestyle support has played a pivotal part in my development as player, whilst the financial support has allowed me to focus more on my training."
Conor Drennan, Hurling, Maynooth University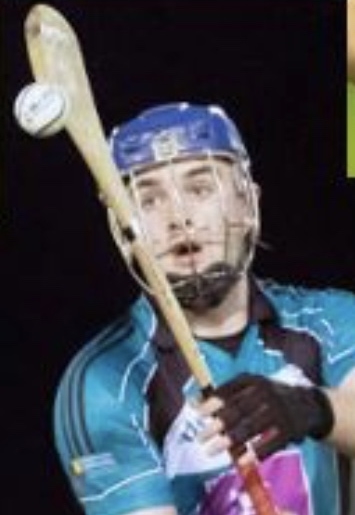 Course: Bachelor of Arts, Irish & Geography, 2nd year
Sporting level: Kilkenny Inter-county U20 team
"Being on the scholarship programme in Maynooth has given me a lot of confidence and has encouraged me to keep improving all the time. The extra educational help provided by the scholarship programme has been brilliant and it allows me to have equal focus on my future in hurling and my education. Before I finish in Maynooth my goal would be to get to the finals weekend of the Fitzgibbon cup, also to stay hurling at as high a level as possible and hopefully make a Kilkenny senior panel in the years to come."
Mary FitzGerald, Javelin, discus and shot put, University College Cork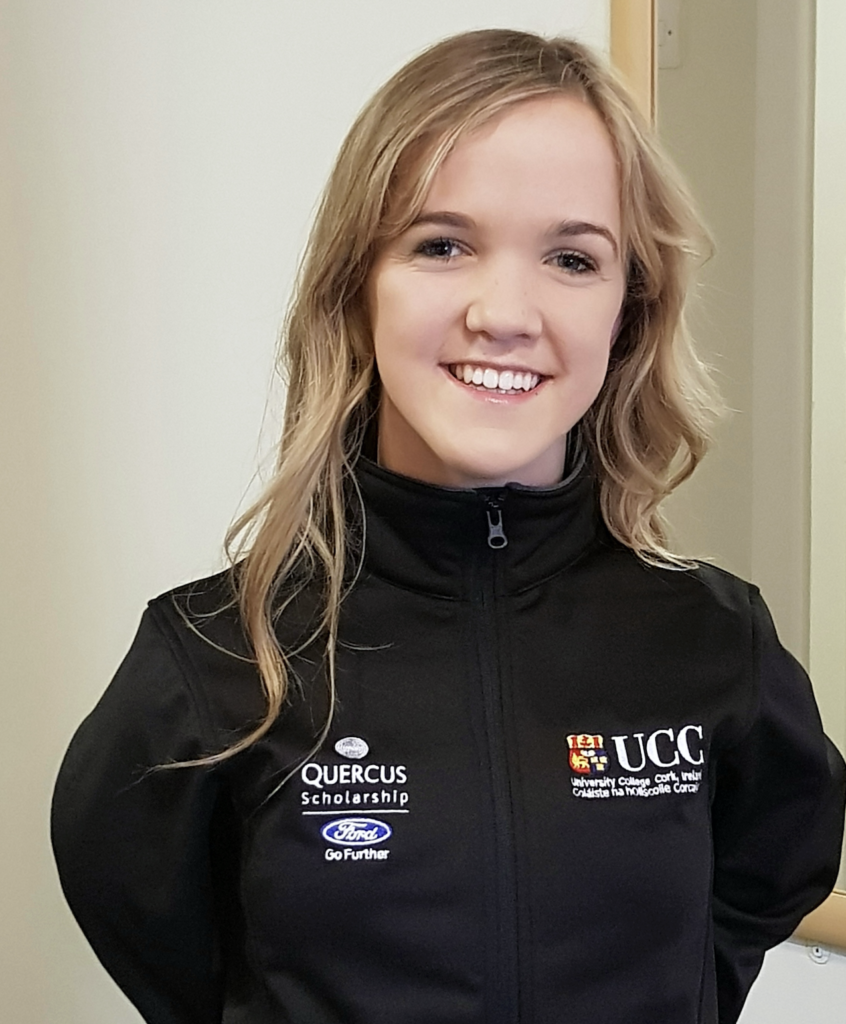 Course: Occupational Therapy
Sporting level: Irish Paralympic Athlete, Javelin, discus and shot put
"The UCC Quercus Sports' scholarship programme recognises my passion for both Occupational Therapy and Paralympic sport. Quercus understands the hard work and dedication required to reach the top. The supports available through the scholarship like campus accommodation, physiotherapy, strength and conditioning, and flexible academic arrangements all enable me to give 100% to both my academics and sporting career."
Cadan McCarthy, Swimming, University of Limerick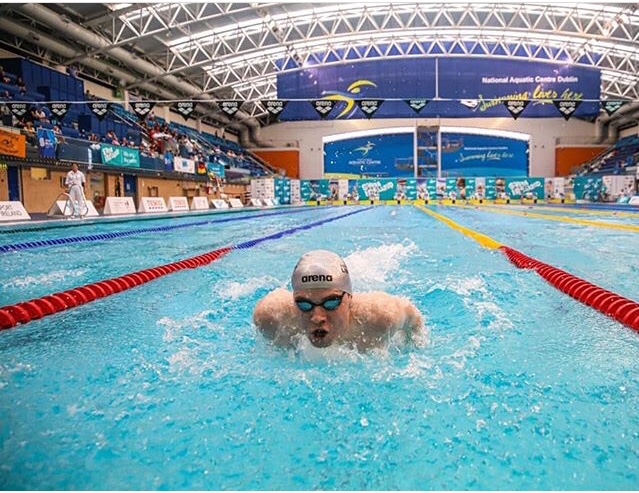 Course: Financial Maths, 2nd year
Sporting level: Irish National Squad
"Receiving a UL Sports Scholarship has given me opportunities at an academic and sporting level that I may not have got if I had not got a scholarship. It also made me realise that my sacrifices and hard work through the years has paid off and meeting like-minded high level athletes from different sports."
Sarah Torrans, Hockey, Dublin City University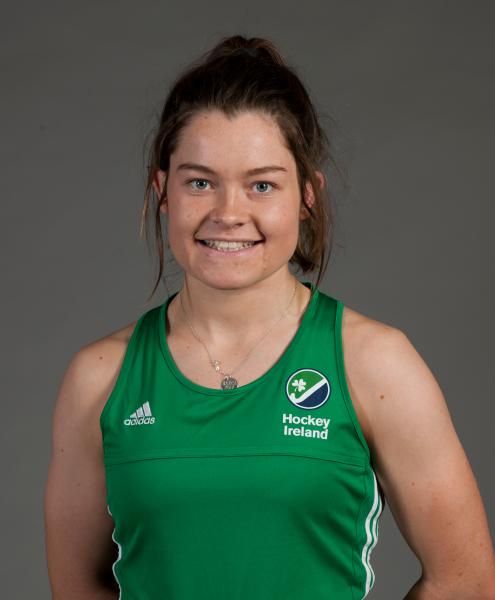 Course: General Nursing, 3rd year
Sporting Level: Irish Senior International
"I am very grateful to have the support of the DCU sports scholarship. As a student nurse their support is huge in helping me balance my studies with intense training, allowing me to perform to the best of my ability each day both on the field and in my hospital placements."
Constantine Doherty, Triathlon, University of Limerick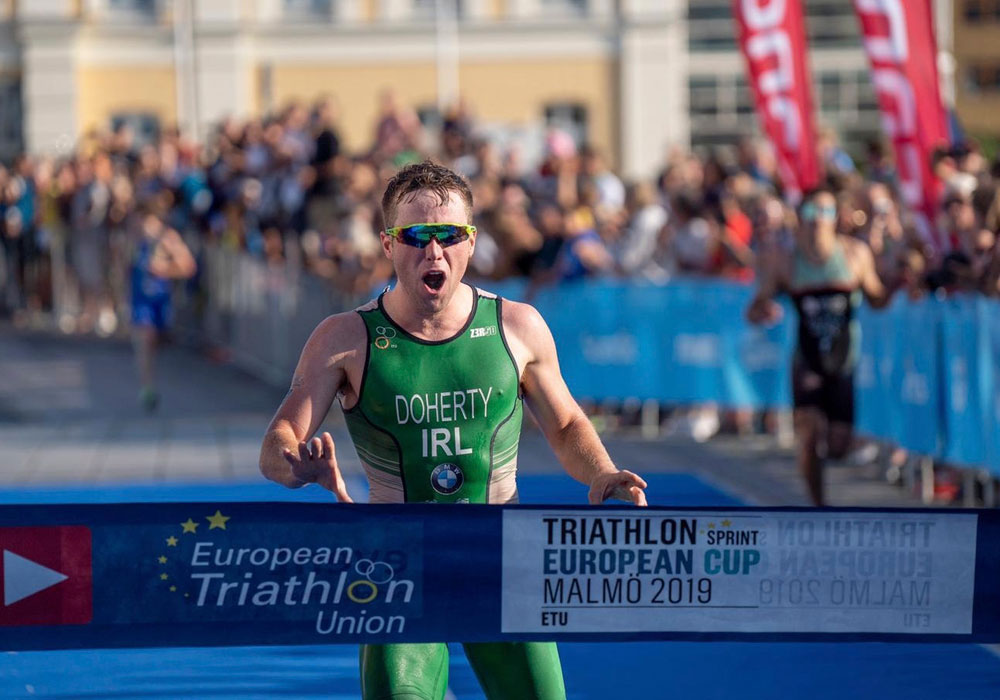 Course: Product Design & Technology, Final year
Sporting level: Competes internationally at the highest level (World & European Championships)
"The scholarship program allows me to maximise my time at University so that I don't have to compromise on either my education or my sport, which is one of the greatest challenges for a student-athlete. The quality, proximity and availability of the facilities to a UL scholarship athlete are priceless."
Erin Riordan, Swimming, University College Dublin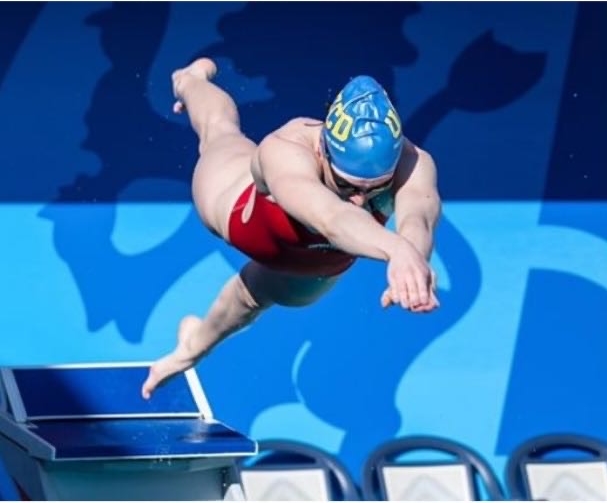 Course: Genetics, Year 4
Level of sport: National Champion and Irish Senior Record Holder
"The Ad Astra scholarship has allowed me to make huge jumps in my sport while living abroad from my family for the first time. The supports in place made the transition seamless and has allowed me to go further than I ever expected of myself within my sport and academics."