To celebrate International Volunteers Day 2019 Irish universities and institutes of technology have come together through the Campus Engage initiative to launch their first ever student volunteering annual report to highlight the activities and achievements of their students.
"Student volunteers play such a constructive role in communities, often providing vital services for excluded and vulnerable people. Volunteering is for all and that idea of inclusiveness translates into the work student volunteers do daily across the country. Today is a day to celebrate volunteers and our report highlights some of the students who are helping achieve a more inclusive future for all." – Colm O'Hehir, Campus Engage Officer
An Impact Assessment of Irish Universities, conducted by economists Indecon, revealed that in 2017/18 over 17,500 student volunteers donated three million hours of their time to causes both at home and abroad, at an estimated value of €28.4 million to the exchequer.
studentvolunteer.ie  is an online tool that supports students wishing to volunteer in their communities. The portal is the first of its kind globally – a national volunteering database specifically created for higher education students. It was developed in 2016 by ten third level institutions through Campus Engage.
There are now more than 1000 organisations and 14,000 students registered on the website, with over 4,000 new student registrations in the 2018-19 academic year. Through studentvolunteer.ie, new student volunteers have clocked up a total of 39,746 hours through volunteering opportunities promoted. Overall, students successfully volunteered for 3,391 opportunities.
Some of the students making valuable contributions through volunteering include:
University College Cork social studies student, Vera Stojanovic who founded Better Together in 2016. Her charity works to improve the social and emotional wellbeing of women living in Direct Provision in Cork.
UCC, through the Quercus scholarship program and the University of Sanctuary initiative, has allowed Vera access to valuable supports and resources that helped support programmes run by BetterTogether. Working with UCC allows the charity access to a group of volunteers with a diverse set of skills and experience. As well as running yoga classes, volunteers also organise a large variety of activities such as summer camps, games nights, accessing employment courses and clothing drives. Recently student volunteers implemented an employment skills training course, which had over 40 women asylum seekers participating.
"There is no greater satisfaction than realising you have made a difference to the life of someone else. Giving your time to help others is giving a piece of yourself, it is food for the soul. "
---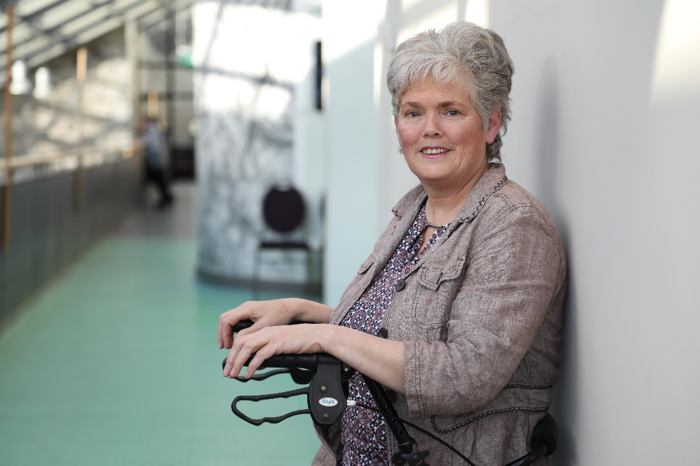 NUI Galway mature access student Michelle Mitchell is a dedicated volunteer, earning the NUI Galway ALIVE Certificate in recognition of her volunteering efforts. Michelle's volunteering is with organisations that offer mental health, physical and intellectual disability supports. Michelle identified a gap in resources for families who have children with special needs, chronic illness and disabilities, and developed the Special Heroes Ireland initiative that provides educational and recreational activities in Galway. In particular, Michelle and other volunteers organise workshops for the siblings of those with disabilities to help parents who have to spend a lot of time tending to their additional needs child.
"We work with families to help the sibling of the child, as parents who have a child with a special need or chronic illness have to focus their time and attention on that child. We create opportunities so they can learn to cook, make movies, do artwork."
---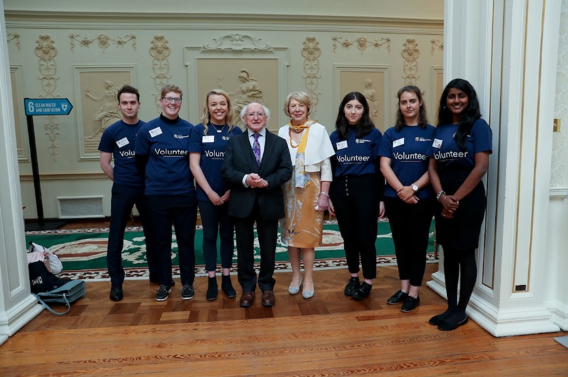 Maynooth University student, Rahela Beghean started volunteering two years ago for SVP Sunshine House which lead to a 'chain reaction' that lead her to seek other volunteering, such as with the local hospital, helping Maynooth Access Programme (MAP) students settle into university life, and Gaisce The President's Award. Working with different groups of people and volunteers has honed her communication, teamwork and leadership skills. The variety of people you encounter through volunteering has made her more understanding of different backgrounds and abilities.
"The positive impact is clear when a child approaches you after a Summer volunteering programme and says, 'You have had the best summer ever, you've made it so fun!' The sense of knowing that just by doing a few little things with a child has had a major impact on their childhood."
---
The University of Limerick's President's Volunteer Award (PVA) was established in 2010 by the Community Liaison Office (CLO) at UL. The PVA awards are the first higher education student volunteer programme to formally acknowledge volunteering as significant in the life of students and the contribution they make to their internal and external communities during the course of their academic studies.

The PVA's robust criteria ensures that UL student volunteers commit to their chosen club, society, organisation and communities for a period of time as well as reflecting on this commitment and volunteer practice.  To-date over 2,300 UL students have been awarded the PVA after contributing more than 137,000 volunteer hours to over 400 voluntary clubs, societies, organisations and communities.
---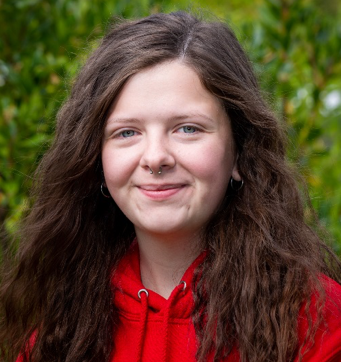 Hannah Leonard (20) is a Physics with Biomedical Science student from DCU. She encountered Localise in primary school and eventually became an adult leader in the programme, guiding young people into volunteering. DCU students have volunteered with Localise for 6 years. Localise is a youth and community development organisation that allows students, together with young people, to learn about the needs of their local area, and decide how to make a real impact in the community. On average 25 students mentor 100 young people annually. Through Localise DCU students have given 2,250 hours for local communities, with an approximate value of €22,500, applying minimum wage to these hours.
"I find nothing more enjoyable than making someone's life a little, or hopefully a lot, easier. It is so simple to make a difference in somebody's life whether it be a passing moment in their day or something they remember for years to come. "
---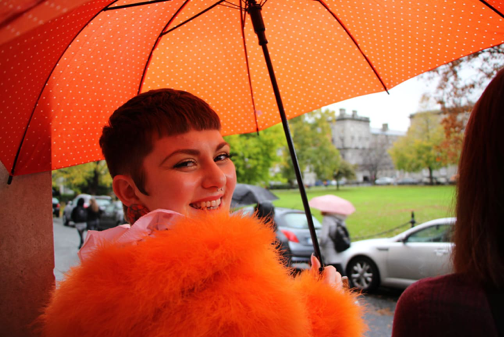 When Trinity College Dublin student Rachel Skelly was Gender Equality Officer for the Students Union, she established the topic of consent through an SU information campaign, and oversaw its growth into the amazing workshops and training now present. What started out as a stand in the Arts Building, blossomed into a college-wide campaign with thousands of students attending the workshops. These workshops have become an internationally renowned model for consent education in higher education.
Ends.
For more information contact:
Kate Wood, IUA Communications Officer at kate.wood@iua.ie
Colm O'Hehir, Campus Engage Officer, 087 7686136 colm.ohehir@iua.ie
Additional Notes: