University College Cork master's student Maria Torres and NUI Galway PhD student Cameron Keighron were two of just 40 students worldwide selected to participate in the Next Generation Leaders Programme run by the international Talloires Network of Engaged Universities.  The Programme aims to strengthen capacity for students to have societal impact through civic engagement and activism in their communities.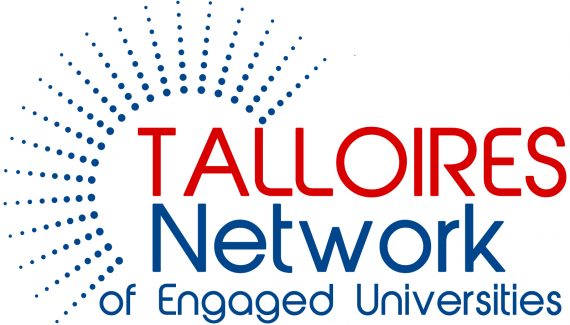 The Talloires Network is a growing global coalition of 417 university leaders in 79 countries who are committed to strengthening the civic roles and social responsibilities of their higher education institutions. It is the largest international network focused particularly on university civic engagement worldwide.
IUA's Kate Morris, Head of Campus Engage, is Ireland's recently appointed national representative on the Talloires Steering Group. Commending Maria and Cameron she said; "Maria and Cameron are both hugely deserving candidates. That two candidates come from Irish Universities is testament to Ireland's growing reputation as leaders in policy and practice, for civically engaged higher education."The highly competitive application process for the Next Generation Leaders Program was open to all students in the network, a combined enrolment of over 6 million students worldwide. Students were selected based on their demonstrated commitment to making a difference in the lives of others through citizenship, social responsibility and civic engagement.
As Next Generation Leaders, Maria and Cameron will connect with global counterparts on issues around diverse and ethical approaches to civic engagement and activism. The young leaders will examine themes of Pandemic Recovery and Resilience, Innovations in Gender Equity and Civic Engagement Futures through international exchange including as participants in the Talloires Network Global Leaders Conference, hosted by Tufts University and Harvard University in the Autumn.
Maria and Cameron are both committed activists with a strong track record of working in their communities.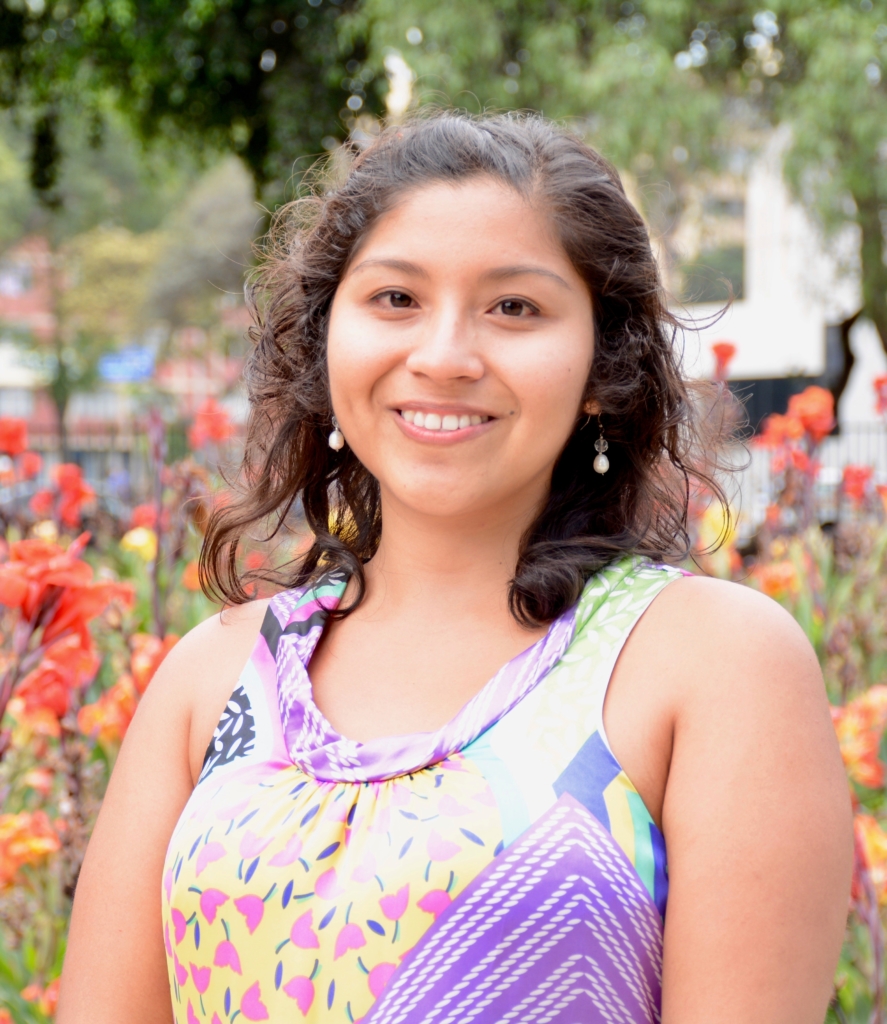 Maria Torres is a Peruvian indigenous lawyer and international masters student of Government and Politics at UCC College of Arts Celtic Studies and Social Sciences. She serves as a parliamentary adviser at the Commission for Andean, Amazonian and Afro-Peruvian Peoples, Environment and Ecology at the Congress of the Republic of Peru. She is also a political activist for indigenous peoples' rights and has advocated for reclaiming indigenous identity in Peru. Last year, she ran for Congress in Peru, leading a campaign based on making people aware about the importance of reclaiming indigenous identity. On hearing of her success, Maria said; "I am really grateful to UCC and the Talloires Network, for their commitment to civic engagement. It is so exciting to have the possibility to share with a broader international community how reclaiming indigenous identity could be a driving force to challenge structural social problems in Latin America".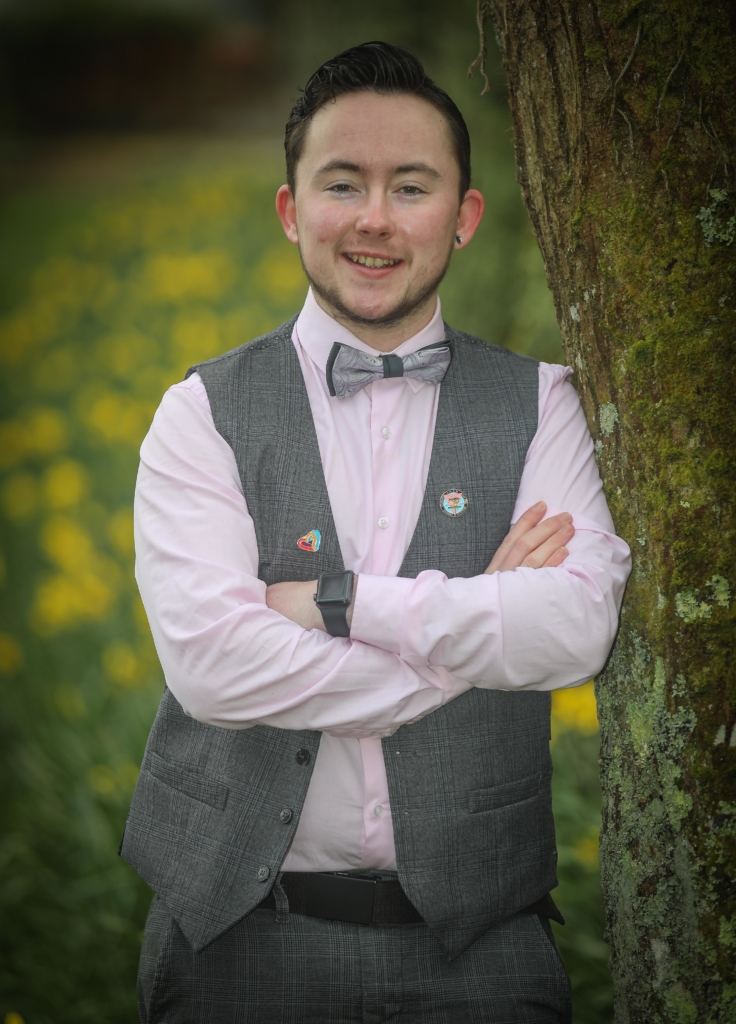 Cameron Keighron is a PhD Student in Electrophysiology studying Parkinson's Disease at NUI Galway. He has been involved in advocacy, activism and volunteering for the past decade and is the current Chair of AMACH! LGBT+, the President of the ENLIGHT Student Board, student partner in the Inclusive Learning and Teaching project and a Youth Panel Member on a study looking to improve healthcare for Type 1 Diabetics. Cameron was selected given his passion about changing the way we view the world around us and ensuring that everyone feels empowered to have their voice heard. Responding to his appointment Cameron said;  "I am delighted to be selected to be a part of the Next Generation Leaders Program through the Talloires Network of Engaged Universities. This is an exciting opportunity to contribute to global conversations around civic engagement and activism, with an incredible chance to network with 40 other engaged students from diverse backgrounds. I am looking forward to working closely on the Innovations in Gender Equity working group developing strategies to combat discrimination based on gender identity."
In offering his congratulations to Maria Torres, Professor John O'Halloran, Interim President of UCC, described Maria as "a great example of our many students who demonstrate themselves to be socially responsible effective global citizens, who recognise and challenge inequality. We strive to nurture these attributes and are immensely proud to see the leadership our students and graduates demonstrate in these areas."
Similar sentiments were expressed by Ciarán Ó hÓgartaigh, President of NUI Galway who stated,
"We are excited and proud that Cameron Keighron has been chosen to participate in the Next Generation Leaders Program and know that the capacities and attributes that Cameron possesses emulate our vision and values of openness and respect, of our graduates as citizens connected to and contributing to community and society in Ireland and internationally.  We look forward to supporting this Program and all who participate."
The successful student candidate applications were supported by staff from the Civic and Community Engagement Office, International Office at UCC and the Community Knowledge Initiative at NUI Galway, all strong advocates for fostering community engagement and global citizenship in Irish Universities.
Speaking to Maria's candidacy, Cliona Maher, UCC International Officer says,
"Maria's work and research, inspired by an important Irish legacy in Latin America – Roger Casement, protecting indigenous and environmental rights, is most relevant to both Irish and EU missions in the region. Maria is an inspiring leader and a wonderful representative for UCC and how Higher Education can work towards the Sustainable Development Goals."
University College Cork and NUI Galway are both signatories to Ireland's Campus Engage Charter, which reflects the leadership commitment within Ireland's higher education sector to the civic and community engagement role and responsibilities of third level education.
Ends.
For more information contact:
Kate Morris, Head of Campus Engage, kate.morris@iua.ie