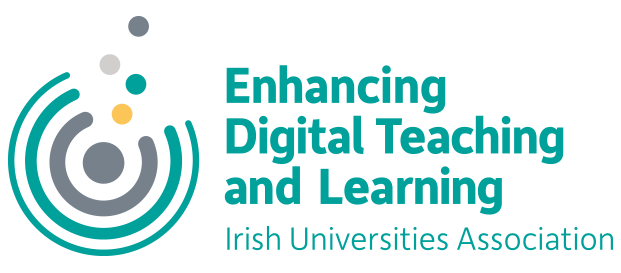 This project, which began in January 2019 and will extend to September 2022, is funded through the HEA's Innovation and Transformation Programme. It aims to enhance the digital attributes and educational experiences of Irish university students through enabling the mainstreamed and integrated use of digital technologies across the teaching and learning process. The project aims to mainstream digital in teaching and learning activities in Irish Universities, by addressing the professional development of all who teach or support teaching and learning.
Why Digital?
Higher Education is facing a number of challenges that effect teaching and learning. Student numbers are increasing, while the staff/student ratio has decreased. The student population is increasing in diversity and there are demands for increased flexibility in when and how learning opportunities are provided. Digital devices and applications are ubiquitous. To respond to the changes in student population and the increasingly digital environment, educators have to develop their digital skills and adapt to more innovative teaching approaches.
Steering Committee
Sharon Flynn, Project Manager for Enhancing Digital Teaching and Learning in Irish Universities, IUA
Lewis Purser, Director of Learning & Teaching and Academic Affairs, IUA
Nora Trench Bowles, Head of Lifelong Learning, Skills and Quality, IUA
Dr Pauline Rooney, Academic Developer, Trinity College Dublin
Prof. Jason Last, Dean of Students, University College Dublin
Dr Alison Hood, Dean of Teaching and Learning, Maynooth University
Tom O'Mara, Online Learning Project Manager, Office of the Vice-President for Teaching and Learning, University College Cork
Dr Mary Fitzpatrick, Acting Dean, Teaching and Learning, Regional Teaching and Learning Advocate, Centre for Teaching and Learning, University of Limerick
Dr Iain Mac Labhrainn, Director, Centre for Excellence in Learning and Teaching, NUI Galway
Dr Terry Maguire, Director, National Forum for the Enhancement of Teaching and Learning
Megan O'Connor, Vice President for Academic Affairs, USI
Tim Conlon, Head of Policy and Strategic Planning, HEA
Dr Mark Glynn, Head of Teaching Enhancement Unit, Dublin City University
Clodagh McGivern, Vice President for Academic Affairs, USI
Project Team
Project Team
Rob Lowney
Suzanne Stone
Dublin City University
Cliodhna O'Callaghan
University College Cork
Morag Munro
Andreas Boldt
Maynooth University
Marian O'Connor
Mairéad O'Reilly
Marta Bulstill
University College Dublin
Kate Molloy
NUI Galway
Pauline Rooney
Jonny Johnston
Trinity College Dublin
David Moloney
University of Limerick
Fernandos Ongolly
IUA Associate Student Intern
Student Intern Team
Fernandos Ongolly, IUA Associate Intern
Sinéad Mooney, DCU Intern
Robyn Meyler, Maynooth Intern
Chris Abraham, Maynooth Intern
Aishling Gillen, Maynooth Intern
Hannah Arthurs, Trinity Intern
Kyle Wright, TU Dublin Intern
Katie Martin, UL Intern
IUADigEd Community & Webinars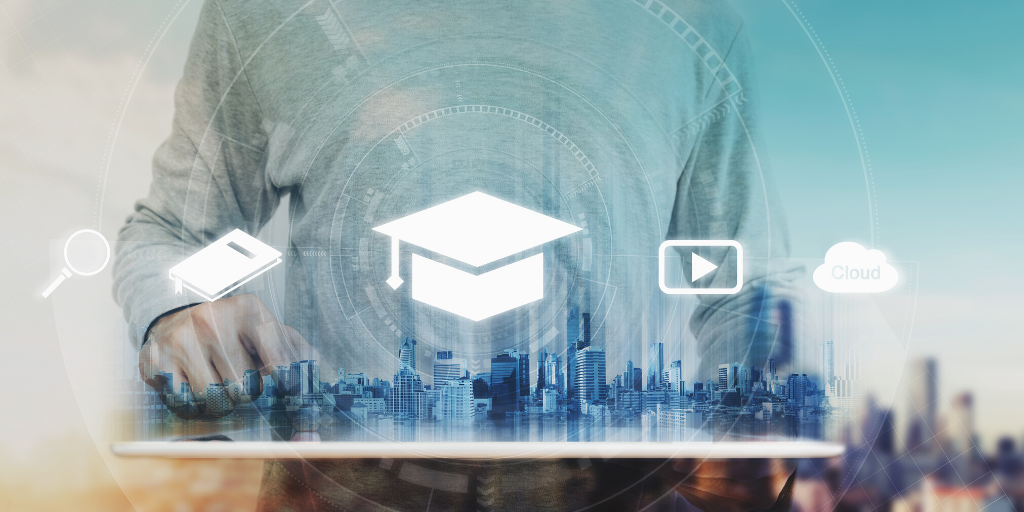 The #IUADigEd Community is an open group, created to share experience and expertise on diverse topics related to supporting the development of staff/student digital skills in Irish higher education. Regular webinars and opportunities for conversation are hosted by the EDTL team, not to showcase, but rather create an environment to share, learn and develop practice. The EDTL student interns are regular contributors to the conversation. Webinars are recorded and available to access under an open licence.
Students' Vision for the Future of Learning in Higher Education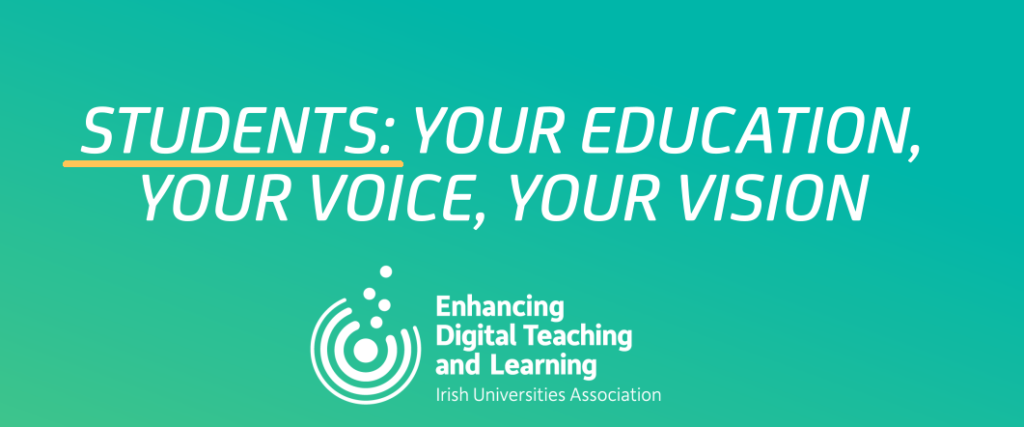 The Your Education, Your Voice, Your Vision campaign by the IUA Enhancing Digital Teaching and Learning in Irish Universities project, aimed to crowd-source the vision for university learning in a post-Covid environment; challenging third-level students across Ireland to project themselves into the post-pandemic future and imagine their ideal learning experience. Our goal is to use students' remote learning and assessment experiences to help create a better and brighter future for third-level education in Ireland. We want to imagine a future that caters for every student in Ireland, where no one is left behind.