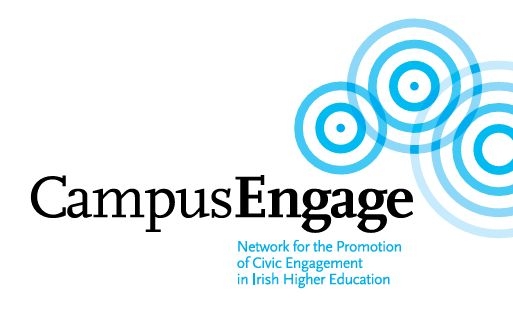 Based within the Irish Universities Association, Campus Engage is dedicated to supporting Irish higher education institutions to embed, scale and promote civic and community engagement across staff and student teaching, learning and research.
Campus Engage is overseen by a Steering Committee, facilitated by the IUA. Currently all Irish universities and the Technological University of Dublin are represented on the Steering Committee and participate in the following areas of activity:
Engaged Research and Innovation for Societal Impact: research and innovation that aims to improve, understand or investigate societal challenges, issues of public interest or concern, advanced with community partners rather than for them.
Community-based Teaching and Learning: accredited experiential community-based learning/ community-based research (service learning).
Student Volunteering: scaling student volunteering through our online 'tech for good' system studentvolunteer.ie
Planning for Impact: building a national Framework for measuring and evaluating the positive social impact of higher education civic and community engagement.
Based at the IUA, the National Coordinator for Campus Engage is Kate Morris.