Airing in Episode Three - Jan 17th - 8.30pm RTE 1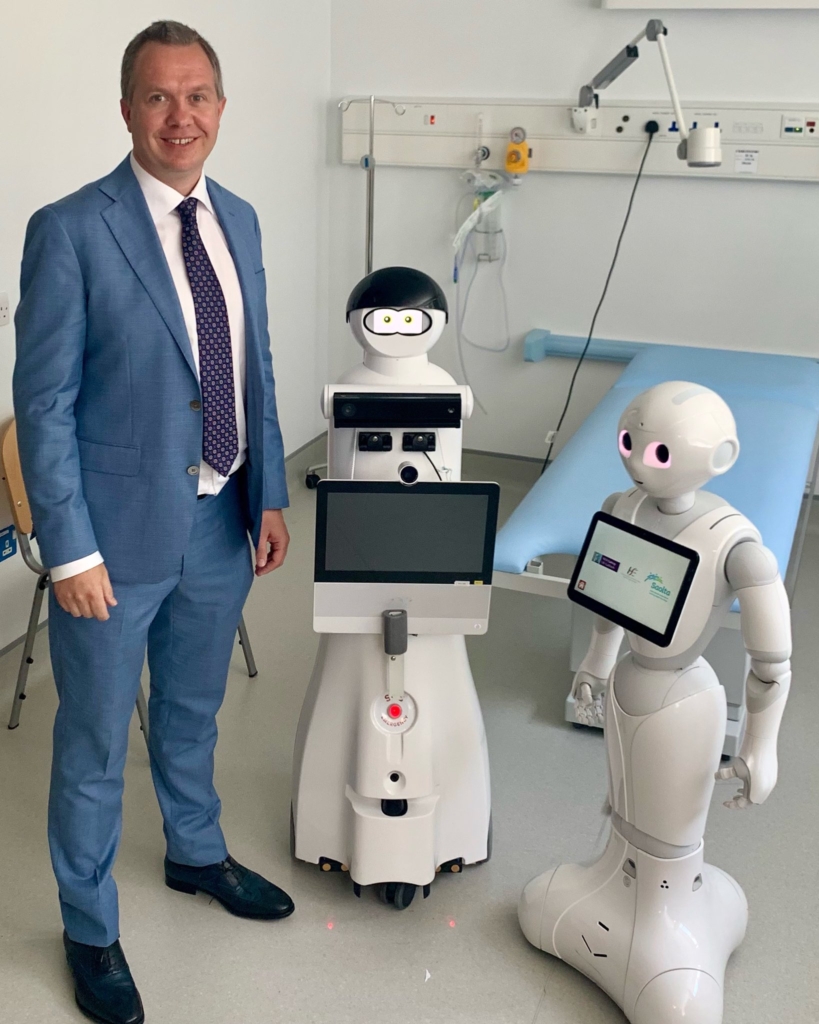 Professor Derek O'Keeffe is a Physicianeer – a dual qualified Physician and Engineer who trained in Ireland as well as in the United States at Harvard University and the Mayo Clinic.
Prof O'Keeffe and researchers at the HIVE Lab, in The Lambe Institute identify clinical needs and use state of the art technology to develop innovative patient solutions.
DAVE the Robot is one of piece of technology that is helping Professor O'Keeffe and his team,  deliver care to his patients who suffer from diabetes, a chronically debilitating condition that can be life changing for those who develop it.
"In many of our projects we are trying to fix problems for humans using novel technology. There is a person at the centre of all of our solutions."