26.03.21: IUA and Campus Engage warmly congratulates Lorraine Tansey, NUI Galway on her appointment as the higher education representative on the newly established National Volunteering Strategy Implementation Group.
This group is led by Minister of State with responsibility for Community Development and Charities, Joe O'Brien TD who published the National Volunteering Strategy 2021-2025 in December 2020. The Strategy includes a commitment to work with higher education to deliver high level and ambitious targets.
The National Volunteering Implementation Group, chaired by the Department of Rural and Community Development, will work to deliver on the strategy with, and for society, and includes representation from relevant Government Departments, State Agencies and sectoral stakeholders. According to the Department, "The Implementation Group will be a key vehicle to oversee the implementation of the National Volunteering Strategy 2021-2025."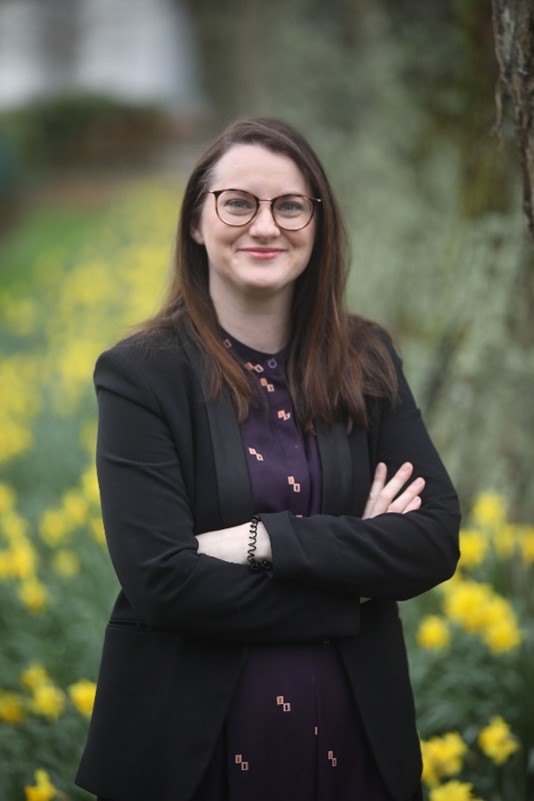 Lorraine Tansey currently leads Student Volunteer Coordination within the Community Knowledge Initiative at NUI Galway. For the past 15 years she has spearheaded a culture of volunteering across the higher education sector of Ireland with local communities, and has advanced volunteering practice and policy for societal impact nationally.  Lorraine is a Board member for the Galway Volunteer Centre, a Gaisce President's Award Civic Merit awardee and an Advisory Council member of the Global Citizen Award, all of which seek to acknowledge the power of volunteering.
Commenting on her appointment Lorraine Tansey said; "The new Volunteer Strategy offers a strategic opportunity to align Government department agendas and engage the next generation of volunteers active in health, education, sport, arts and international settings. I look forward to helping to deliver this ground-breaking Strategy, impacting communities across Ireland."
Lorraine has played an active role in the Student Volunteer Working Group of Campus Engage, based at the Irish Universities Association.
Commenting on the important place of volunteering in Irish Society, Kate Morris, Head of Campus Engage said; "The current COVID-19 health crisis has shone a light on the hands-on approach of our third-level student volunteers, addressing real world problems through volunteering. Student volunteers form a key part of the Irish further and higher education ecosystem; a force underpinning the university's civic role and driving the agenda of the new Department of Further and Higher Education, Research, Innovation and Science to create an island of inclusion and engagement."
Ends
For more information contact:
Kate Morris, Head of Campus Engage, kate.morris@iua.ie