Dr Lynn Ramsay has been appointed as Programme Lead for the Multi-Campus Micro-Credentials Project, based at the Irish Universities Association.
Through the MC2 project, the IUA universities will lead the establishment of a national framework for ECTS-bearing, quality-assured micro-credentials, the first in Europe. This project will facilitate the development of a programme of micro-credentials across the Irish university sector, each flexibly delivered and accredited and included within the National Framework of Qualifications (NFQ). The project furthers the universities' commitment to work in partnership with government and enterprise to drive lifelong learning, up-skilling and re-skilling in Ireland across the private, public and voluntary sectors.
Lynn Ramsey brings years of leadership experience to this project. She is Chair of the National Forum for the Enhancement of Teaching and Learning and a Director of the Higher Education Authority. She holds a PhD in EU law and policy from the University of Glasgow, a Masters of Education in Leadership and Management from Trinity College Dublin and has held academic and leadership positions in universities in Scotland and Northern Ireland.  She was Director of Equality, Diversity and Inclusion at Letterkenny Institute of Technology and Programme Manager for the West/North West Higher Education Cluster.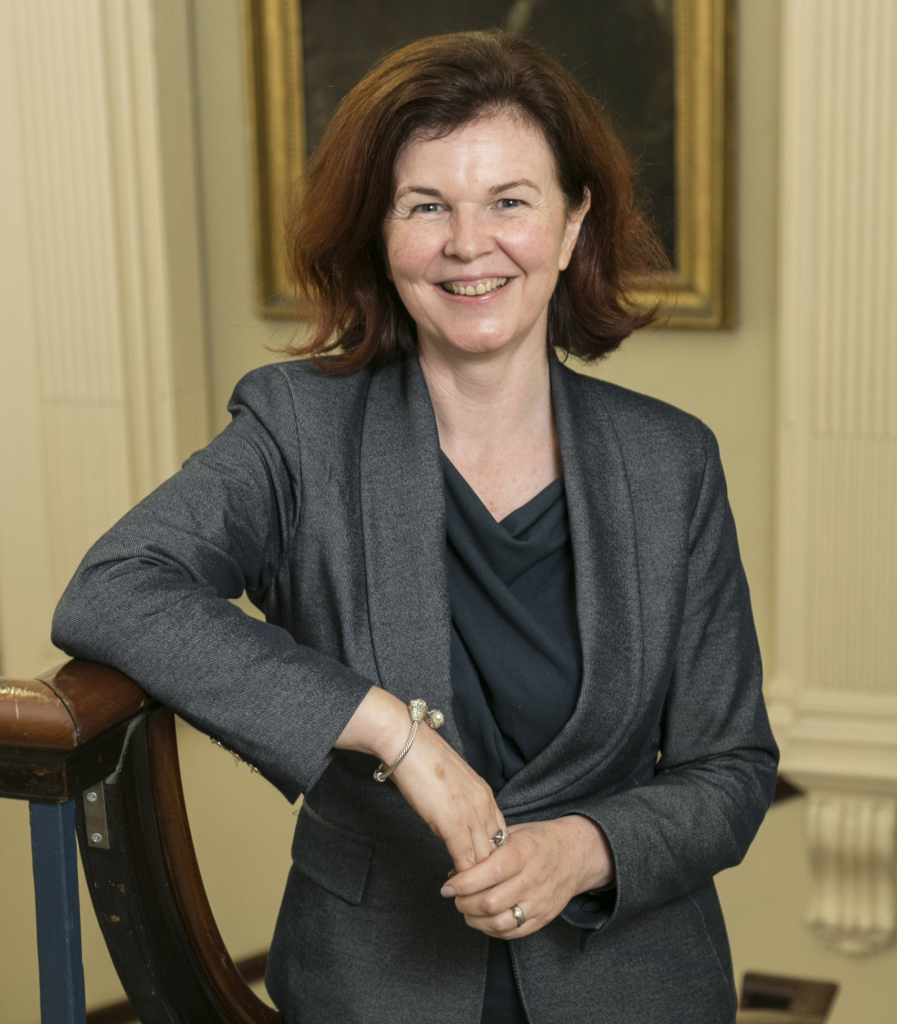 Commenting on her role Dr Lynn Ramsey said: " I am honoured to join the Irish Universities Association and to have the chance to be part of an outstanding team working to support the universities in advancing learning, teaching and research." She continued:
" The Multi-Campus, Micro-Credentials project has the potential to transform learning pathways and career development through the creation of  an agile and innovative system. I look forward to working with colleagues across the sector, enterprise and community partners and current students and alumni to create an Irish Micro-Credentials system which supports economic, social and cultural well-being across Ireland."
Commenting on the announcement, Lewis Purser, IUA Director of Learning, Teaching and Academic Affairs said: "The impact of the MC2 programme will be transformative across the seven universities and will support the rapid development and roll-out of flexible and agile short courses across the university system. An important element of the programme will be the development of a one-stop-shop portal through which available micro-credentials across the university system can be identified and where interested students can register.  The programme will support skills development across enterprise and throughout the country for the benefit of all in Ireland's 21st century knowledge society".
The IUA's MC2 project has been approved for funding of €12.3 million over 2020-2024 by Minister Simon Harris. This results from a competitive process under the Department of Further and Higher Education, Research, Innovation and Science 's Human Capital Initiative, with the funding drawn from the National Training Fund.
Ends.
For further information please contact:
Lia O'Sullivan, Head of Communications, IUA: 085 7141414 lia.osullivan@iua.ie
More information on the project can be found here