State's future tied to adequate investment to ensure educational opportunity for all
Jim Miley, Director General, Irish Universities Association
As featured in the Opinion section of the Irish Times 06.07.18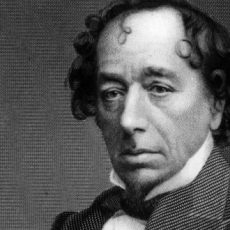 "Upon the education of the people of this country, the fate of this country depends"
History regards Benjamin Disraeli as a reforming political leader. His contention that education determines the fate of the country is as apt today as it was when he spoke in the House of Commons on June 15th, 1874. The leaders of main political parties in Ireland seek to position themselves as reformers. Their success in this regard will be ultimately determined by their actions and adjudicated by the electorate. History will be kind to genuine reformers, particularly when that reform benefits the country today and in the years ahead.
The Government has an ambition to have a "Best in Europe" higher education system by 2026. The seven universities in the State share that ambition. This is not some lofty broad-brush objective to be achieved for the sake of national pride. Higher education is a cornerstone of our national infrastructure. The development of higher education as a national enabler across so many aspects of society is crucial to the wellbeing of Ireland and its people in an increasingly competitive world.
Sadly, exchequer investment in Irish universities has diminished year on year over the past decade. The financial crisis demanded that exchequer funding was cut to so many important sectors in national life. However, the reduction in core funding to universities, combined with the steady increase in students seeking a third-level qualification, has fundamentally undermined the financial model. If this is not fixed, and soon, the country's economic future may be jeopardised as warned by Ibec and others.
A modern democracy and developed economy should demand the initiative whereby the primary and secondary school children of today can be certain of a high-quality, third-level education.
The evidence of detrimental impact has been greatly mitigated by universities becoming more efficient and resourceful. Because of the funding reductions, the increased enrolment in recent years has been funded by internal efficiencies and other cost-cutting measures which are now largely exhausted. Universities continue to successfully use philanthropy, enterprise and debt to fund necessary capital and developmental projects. But the kernel is core funding; funds used for teaching, learning and research. Core funding per student has halved in the last decade.
Peak demand
The number of students completing second level will peak in 2029 and is projected to be 27 per cent higher than in 2015. These students are currently in second class in primary school. Many of today's seven and eight year olds will be seeking access to third-level education at a point of peak demand. If the funding problem is not fixed, there may not be places available for some of them.
A modern democracy and developed economy should demand the initiative whereby the primary and secondary school children of today can be certain of a high-quality, third-level education if they wish to pursue their ambitions and potential. However, time is not on our side.
The political inaction on the report of the Expert Group on Future Funding for Higher Education (the Cassells report) is of serious concern in this context. All political parties express a strong regard for the Cassells report but we're no closer to a solution. The report was produced 26 months ago and Cassells said "there is a need and a desire for urgent reform of the funding landscape. The funding system is simply not fit for purpose." Over two years have passed and "urgent" is now developing into a crisis.
Budget 2018 brought a welcome but modest initial increase in core funding for higher-level education. However, the gap in core funding to 2021 based on Cassells's analysis remains in excess of €550 million. It is essential that this gap to 2021 is bridged if there is to be any meaningful progress towards achieving "Best in Europe".
International rankings
This investment would allow universities to absorb the growth in student numbers while starting to address the underlying quality issues which have arisen from years of underfunding, which are now beginning to become evident in international rankings. This investment must also enable universities to enhance their efforts to improve access and to better respond to skills needs in the knowledge economy.
On behalf of the seven universities, the Irish Universities Association has made a budget submission to Minister for Finance Paschal Donohoe on the core funding required for higher education in 2019. We have also flagged the increments required for the subsequent years to bridge the gap identified by Cassells and associated capital expenditure necessities.
The Minister is assailed by budget requests from all the departments and from many vested interests. Many of these requests have a solid rationale. It must, however, be difficult, if not impossible, for the political community to avoid genuinely addressing a critical investment on which the fate of the country and its core talent depends.
The Government and indeed all political parties need to step up to the plate on third-level funding. Any further prevarication will negatively impact tens of thousands of primary and secondary pupils as well as the student generation attending third-level institutions across Ireland today.