To mark World Refugee Day, the Irish Universities Association (IUA) and the Irish Refugee Council (IRC) are delighted to jointly welcome a rule change in the Department of Education and Skills Student Support Scheme for students living in direct provision, which will allow a greater number of young people in or having come through direct provision to gain a financially supported place in an Irish university.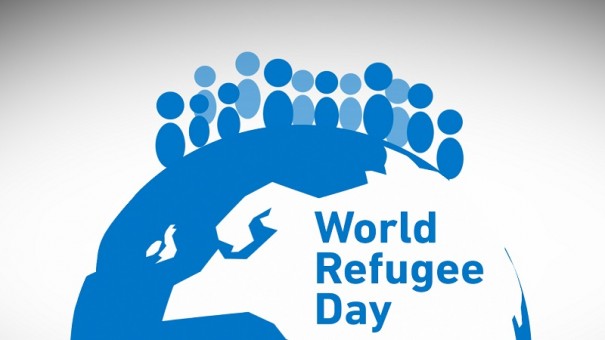 Prospective students must have obtained their Leaving Certificate and have been in the Irish school system for at least three academic years by 31 August 2019. This requirement has been reduced from five academic years. To be eligible under these revised Department of Education and Skills criteria, asylum applicants, subsidiary protection applicants, and leave to remain applicants whose eligibility has yet to be determined, must have been part of an application for a combined period of three years by 31 August 2019.
Welcoming the development, Lewis Purser, Director of Academic Affairs, Learning and Teaching at IUA said: "The universities encourage everyone to apply who fulfils the criteria for the Department of Education and Skills' Student Support Scheme. Applications are now open for the 2019/20 academic year, and the closing date is 1 November 2019. The scheme is complementary to existing activities to support students in the international protection process, including scholarships, which have been introduced by the universities."
Having been accepted on an approved undergraduate course through the CAO or an approved post-Leaving Certificate (PLC) course, successful applicants will be provided with free tuition and supports in line with the Student Grant Scheme operated by SUSI. In the case of an undergraduate course at any of the Irish universities, this means that the €3,000 per year student contribution will be paid by the State, as will the costs of essential field trips. A maintenance grant will contribute towards living costs. Students will also be assessed and supported through their university's Access Office in terms of possible academic and/or other financial needs.
Commenting on what this means for eligible students, Charlotte Byrne, Education Officer of the IRC said "This is great news for all students who have been in an Irish secondary school for three years and who have completed their Leaving Certificate.  It means that these young students can now plan their future alongside their classmates, and it means that their hard work and study has a definite purpose.  While the Student Support Scheme continues to exclude other pathways to University, such as mature student entry and further education applicants it is nonetheless a welcome change in the right direction. "
Further information on how to apply, including the application form, is available on the Department of Education and Skills' website: https://www.education.ie/en/Learners/Services/Pilot-Support-Scheme/Pilot-Support-Scheme.html
In addition to encouraging students in direct provision to apply for the revised DES Support Scheme as early as possible, the Irish Universities Association and the Irish Refugee Council also encourage students who have Permission to Remain under the 2015 International Protection Act to apply for SUSI student maintenance grants. As a result of the 2015 International Protection act, such students should now be eligible for SUSI supports, as with all other students who have "leave to remain".
Ends
For more information contact
Lia O'Sullivan Head of Communications IUA 085 7141414   lia.osullivan@iua.ie