International Women's Day is a global day celebrating the social, economic, cultural and political achievements of women. Our universities have an incredible history of women making a difference to the higher education community as well as the wider, international community in which we work. However, across the globe, women are under-represented in the highest levels of academia and progress to date has been slow.  Ireland aims to be a 'world-leading country for gender equality in higher education by 2026' as stated in the government's Gender Equality Taskforce Action Plan 2018-2020.
All seven IUA universities have a dedicated Vice President (or equivalent) for equality, diversity and inclusion who, as well as promoting greater staff and student diversity and participation, also work to achieve greater gender balance across their institution in all areas and at all levels. In 2019, the IUA set up a high-level group for Vice Presidents for Equality and Diversity and Inclusion to coordinate the work of universities in this priority area.
They do this by sharing best practice, providing strategic advice, coordinating the implementation of the Gender Taskforce Report and supporting a wide range of EDI activities across the sector. All universities have institutional Gender Action Plans and report annually to the Higher Education Authority on their progress in bringing about sustainable organisational change and empowering a culture of gender equality.  Rapid progress has also been made on gender balancing in the executive management teams and Governing Authorities.
"The IUA and our member universities are fully committed to advancing the equality agenda and embedding diversity and inclusion through the system. The work of our network of dedicated and passionate Vice Presidents for EDI is supported by the IUA Charter for Irish Universities which sets out our commitment to implementing the recommendations of the Gender Equality Taskforce on Higher Education. Our goal is to deliver a step-change in diversity, inclusion and equality across our institutions." ~ Jennifer Cleary, IUA Head of Equality, Diversity and Inclusion.
Ireland recognises that in order for HEIs to perform to their full potential, they need to address the persistent under-representation of women at senior academic levels and increase the numbers of women involved in decision-making processes in the institution
According to research conducted by the Higher Education Authority in 2017 only 24% of high-level Professor posts were held by women; compared to 51% women Lecturers, which are entry level academic posts in the university sector.
To combat these stats the following initiatives have been undertaken:
The government- backed Senior Academic Leadership Initiative (SALI) provides new and additional funding for 45 prestigious senior academic leadership posts over the next three years to accelerate gender balance at the highest point of the academic career path.
Twenty of these posts have been advertised in twelve HEIs and are only being made available in areas where there is clear evidence of significant gender under-representation.
All seven Irish universities have now been awarded Athena SWAN Bronze status, a key indicator of progress on equality and diversity. It is recognised that the system needs to push ahead with further advances in this area in accordance with the Taskforce on Equality plans that are appropriately resourced.
The SAGE (Systemic Action for Gender Equality) Charter of Principles for Gender Equality was formally endorsed by the Irish Universities Association on behalf of its members in 2019. Designed to promote stronger action on gender equality and research, the SAGE Charter supports structural, cultural and political change to eradicate sexism, bias and other forms of discrimination in research and higher education.
Click below to see an overview of individual university EDI activity:
Dublin City University (DCU)
DCU has embedded its commitment to achieving gender equality into every aspect of the University and this commitment is enshrined within the DCU Strategic Plan 2017 – 2022. The Women in Leadership Initiative places female leaders front and centre within the university, attracting internationally renowned speakers to the Mary McAleese Lecture Series. The 50/50 campaign has seen DCU committing to naming 50% of its buildings after females and they have also just launched the DCU Women on Walls campaign with Accenture which will recognise the pioneering achievements of a group of extraordinary women and enhance the visibility of female leaders in STEM. The University has increased the number of females at Professorial level from 21% to 30% within the last five years and continues to work to increase this further.  All DCU HR policies have been audited to ensure they promote and support gender equality, including maternity and adoption leave, with new initiatives to ensure female academics who may keep in touch with their lab on leave do not miss out on valuable time with their family.
"I feel privileged to be working for DCU and leading the Centre of Excellence where I get to contribute to this agenda on a daily basis. Together we strive to achieve gender equality in every aspect of the university, creating a workplace that is inclusive at all levels, one that embraces and celebrates our visible and invisible differences."~ Sandra Healy | Head of Equality, Diversity and Inclusion, DCU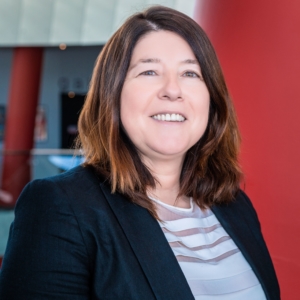 Maynooth University (MU)
Systematic barriers in higher education organisation and culture mean that talent alone is not always enough to guarantee success.  The reason women are not found in the most senior positions in the same proportion as men is not because women are not talented or driven enough to fill these roles; it is because numerous factors in HEIs, conscious and unconscious, cultural and structural mean that women face barriers to progression which are not experienced to the same degree by their male colleagues. This is a 'societal' problem, not a 'women's' problem and we need a collaborative national approach so that everyone can be empowered to engage and adopt equal and inclusive practices.  It cannot be left to the people experiencing the barriers – it is everyone's responsibility.
Culture is led from the top and that's why the President of Maynooth University established a Vice President for Equality and Diversity (VP-ED) role on the University Executive to help the university drive organisational and cultural change. This was one of the recommendations outlined in the HEA National Review of Gender Equality in Irish Higher Education Institutions which recognised that higher education institutions (HEIs) that allow inequality to exist are not performing to their full potential.  In MU the VP-ED role has responsibility for not only equality, diversity, inclusion and interculturalism of staff but also widening participation of students, therefore our EDI focus is on people, our culture, our campus.
MU has set out an ambitious programme of activities outlined in our institutional Gender Equality Action Plan 2018-2021, with a particular focus on women in Science, Technology, Engineering and Mathematics (STEM) and developing a gender data dashboard to better visualise and track progress.  This is complemented by a wider programme of activities encompassing work on intersectionality and implementing the National Framework for Consent in Higher Education Institutions. 
Bystander intervention needs to be encouraged so that we are all held to account for encouraging a culture where everyone is treated equally. Recognising one's biases, unfortunately, does not make them go away. Rather, we all need to find ways to work around our biases every day to minimise the effects they have on our behaviour, choices, and actions. Equality and inclusion should therefore be considered practices, not end goals, and we all have a long road to travel.
Dr Gemma Irvine | Vice President for Equality and Diversity, Maynooth University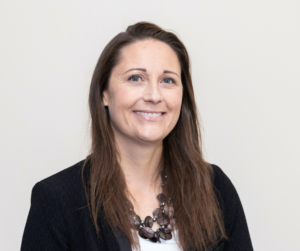 NUI Galway
NUI Galway is fully committed to achieving equal opportunities for all staff, irrespective of their gender, and has put in place key action plans to work toward achievement of gender equality. The position of VP for Equality & Diversity in post was established in 2016. We have three Institutional committees with equality focus – EDI sub-committee of Údarás na hOllscoile, NUI Galway Equality Diversity and Inclusion Campus Committee and the Institutional Athena SWAN SAT. The Gender Equality Action Plan (GEAP) has been in place since 2016, second GEAP approved June 2019 – progress on implementing the GEAP is updated every two months and uploaded to the OVPED website at the following link: https://www.nuigalway.ie/genderequality/genderequalityactionplan/
Decision Making
66% of committees (107 committees included in audit) overall are fully compliant, i.e. committee is comprised of min. 40% men and women
85% of central committees are fully compliant
81% of committees overall comprise ≥ 30% men and women
"This work must be led by a senior member of the university in order to ensure that the need for gender equality is kept constantly on the agenda of the senior management of the university, to underline the importance of the agenda, to model the kinds of behaviours, consideration and interventions required from all colleagues in the university. Women, their roles, and the importance of their contribution to the life of the university and to the development of the history of ideas should be properly visible, recognised and appreciated."~ Prof Anne Scott | Vice President for Equality and Diversity, NUI Galway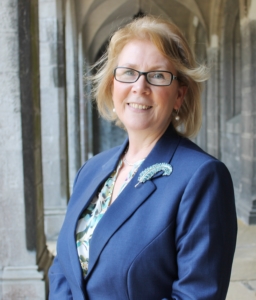 Trinity College Dublin
Trinity has radically shifted gear to bring gender equality, and EDI, right into the heart of the College. The new role of the Associate Vice Provost for Equality, Diversity and Inclusion (AVPEDI) was created in November 2019 to drive the EDI agenda and steer Trinity towards Athena SWAN Silver. A new 5-person unit, overseen by the AVPEDI, is shortly to be launched. It will occupy a new accessible and central location on campus: an important statement of the new centrality – and intersectionality – of this agenda to Trinity. Trinity's historically male iconography has been challenged too by the commissioning of a female portrait for the dining hall and of two new busts of female scholars for the Long Room. And change continues at the top with the nomination of our second female Chancellor, Mary McAleese and two SALI Professorial Chairs. We have attained gender equality on Trinity's Board and highest committees. The launch of the SAGE Charter for Gender Equality is a further milestone. Essential grassroots work is being done by the many Schools now busily preparing Athena SWAN applications plus, of course, the sterling work of the Students Union and GSU. The road ahead is steep, however, with tough challenges, from growing numbers of female Chairs to tackling questions of consent.
"I am humbled by the privilege of building on the foundational work of women who have long led gender equality in Trinity and internationally. On Women's Day, I wish to thank them and each and every person who has opened doors and so energetically worked and fought for change." ~ Prof Clodagh Brook | Associate Vice Provost for Equality, Diversity and Inclusion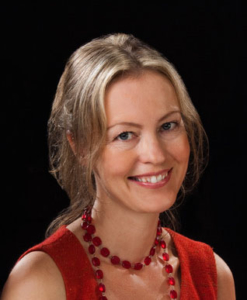 University College Cork (UCC)
We are working in UCC to recognise gender inequality as one of a range of equality issues experienced by our staff, students and the wider communities we engage with. This means working to map the extent of, and ultimately limit precarious employment (which is a gendered issue), supporting students and staff of diverse gender identities to be recognised and meaningfully included in all aspects of University life (e.g. through supporting staff/student records and ID changes), recognising the underrepresentation of female and minority ethnicity staff in senior positions and decision-making roles, reviewing our recruitment material, training our committees to be more representative and inclusive, and through our Athena SWAN work in particular, looking at the evidence and shifting mindsets and cultures at School and institutional level. We know that teaching about gender and related social justice issues systematically across disciplines is a significant issue that HE in Ireland needs to grapple with. That is why we developed and lead on the Disciplines Inquiring into Societal Challenges (DISCs) project with DCU and Maynooth University. Funded by the National Forum for Teaching and Learning, DISCs is about supporting staff to teach about and for social justice – see discs.ie for more. For International Women's Day to be truly international, we need to break out of Eurocentric, Western thinking and engage perspectives from the Global South, for example, through the Undocumented Migration Project installation 'Hostile Terrain 94' which forms part of our Equality Week 2020 series of events this week. Another highlight from this week is two talks by Professor Marie-Pierre Moreau on the invisibility of Carers in Higher Education, another highly gendered issue. While there is so much good work ongoing that could be highlighted, one other thing I'd like to highlight is the Bystander Intervention programme, which teaches students, and in due course, staff, to identify and proactively intervene on cultures and practices of harassment and assault.
"I am fully behind International Women's Day events that challenge the prioritising of positive PR over meaningful change, and focus on multiple forms of solidarity. The work of changing our policies and practices, constantly raising visibility and not being afraid to ask difficult questions is critical. Equality work – which is everyone's work – is absolutely crucial because we are public institutions, and we have a public responsibility (indeed a legal public sector duty) to be proactive about equality and eliminate discrimination."~ Dr Karl Kitching | Director of Equality, Diversity and Inclusion, University College Cork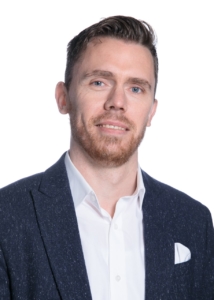 University College Dublin (UCD)
At UCD we are actively engaging with the Athena Swan process, seeking to understand better the barriers to gender equality, and developing both policies and wider actions to underpin the cultural change which will enhance equality. We are progressively achieving gender balance in key decision making committees and current policy initiatives including measures to support academics returning from maternity leave and new initiatives to address sexual harassment and gender-based violence. Processes of reflection and cultural change are at least as important as policy innovations. New roles of Vice Principal for Equality, Diversity and Inclusion in each College are working closely with representatives from each of our schools to develop and implement new actions.
"Consistent with #GenerationEquality my personal commitment to seeking to advance equality, diversity and inclusion is based on the twin ideas that social justice requires nothing less and second that we are squandering talent if we fail to support all to reach their potential." ~ Prof Colin Scott | Vice President for Equality, Diversity and Inclusion, University College Dublin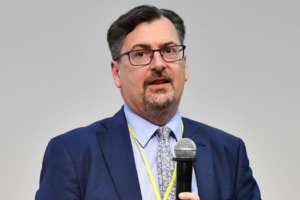 University of Limerick (UL)
The University of Limerick has been a proponent of Gender Equality for many years, evidenced by the fact that it was the first University in Ireland to build an on-campus crèche in the mid-1990s.  We have held the Athena SWAN Bronze award since 2015, and renewed to the Athena SWAN Bronze Expanded Charter in 2019.  Amongst other initiatives, we have implemented grants for researchers returning from medium-term leave, run specific leadership programs for women, have assigned toilets as gender-neutral throughout the campus, and insist on gender balanced recruitment and promotions panels.  We hold successful Science and Engineering outreach programs, many of which are geared to attract young women to STEM (science, technology, engineering and mathematics). In 2019, we published our Equality and Human Rights Strategy, which expands our equality initiatives to 12 other grounds, and gender to 'gender, gender identity and gender expression'. This is available at https://www.ul.ie/UL_Equality_and_Human_Rights_Strategy.pdf.  UL hosts an annual International Women's Day conference, which is supported and attended by local industry.
"My interest in equality has arisen due to my recognition of the lack of women in STEM  I am a Software Engineer, and believe that it is important that we, as women, support our living environment by being part of its construction – be that software, hardware, buildings, traffic flow, green environment etc.   Through this, I recognised the inequalities that effect women, and also see these inequalities for other sections of our society.  Surely, everyone should be able to live without having to campaign for their rights, to be persons in their own right, and not to face prejudice on a regular basis?" ~ Prof Ita Richardson | Chair of the Equality and Human Rights sub-committee of the UL Executive Committee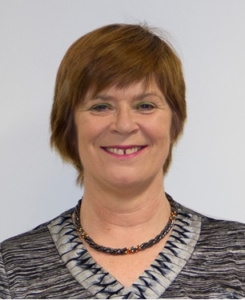 ---
For more information please contact:
Jennifer Cleary, IUA Head of Equality, Diversity and Inclusion, 01 6764948
Lia O'Sullivan, IUA Head of Communications, 01 6764948