The 30% Club has established partnerships with a number of learning institutions, including the seven IUA member universities, to address the under-representation of women pursuing postgraduate management education, by offering scholarships aimed at women.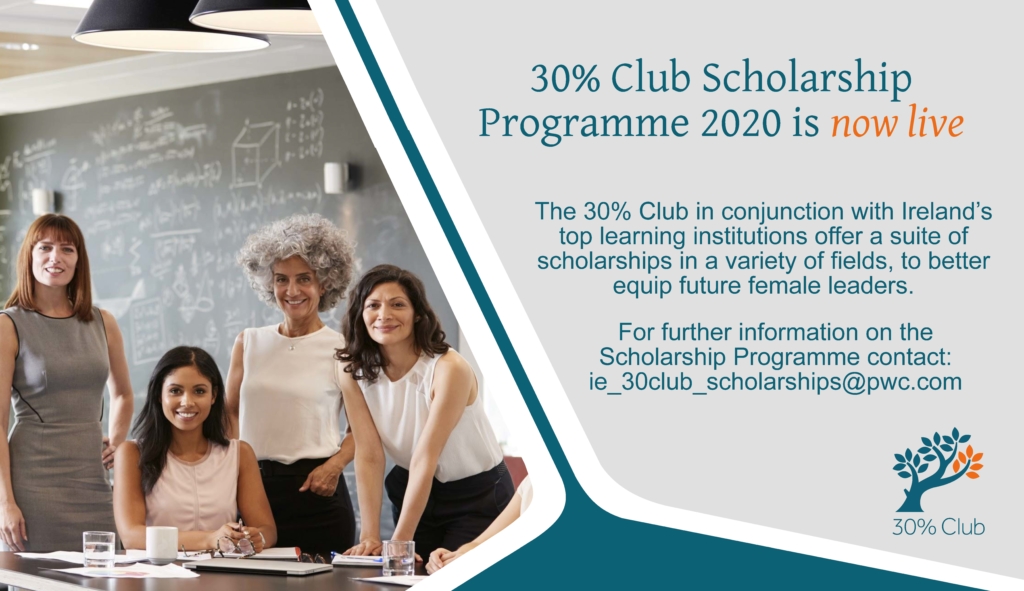 Through these partnerships, the 30% Club seeks to build a continuum of change, highlighting the impact of executive education in accelerating career development and helping women to decide to under take further education.
In Ireland, the 30% Club Scholarship Programme continues to attract generous support across all national education providers and allows us to offer opportunities in Business, STEM and Leadership in Healthcare.
Gillian Harford, Country executive for 30% Club:
"At the 30% Club we believe very strongly in the view that executive education is an important support for career progression into senior roles, for men and women. We also support the view that diversity in the executive classroom is just as important in delivering better outcomes, as diversity in the workplace. The census in 2016 showed that women made up 53% of the students graduating from third level education, with a quarter of those students studying business, administration and law. Yet the numbers of women moving on to post graduate and executive education is dramatically reduced, and at the same time, the percentage of women in very senior business roles, including CEO and Board roles is progressing at a very slow rate."
The application process is now open, with deadlines ranging from 11th March to 30th October.
For further information on the Scholarship Programme please contact:
ie_30club_scholarships@pwc.com