Róisín Farragher – NUI Galway
Course: PhD in Child and Youth Research
From: Galway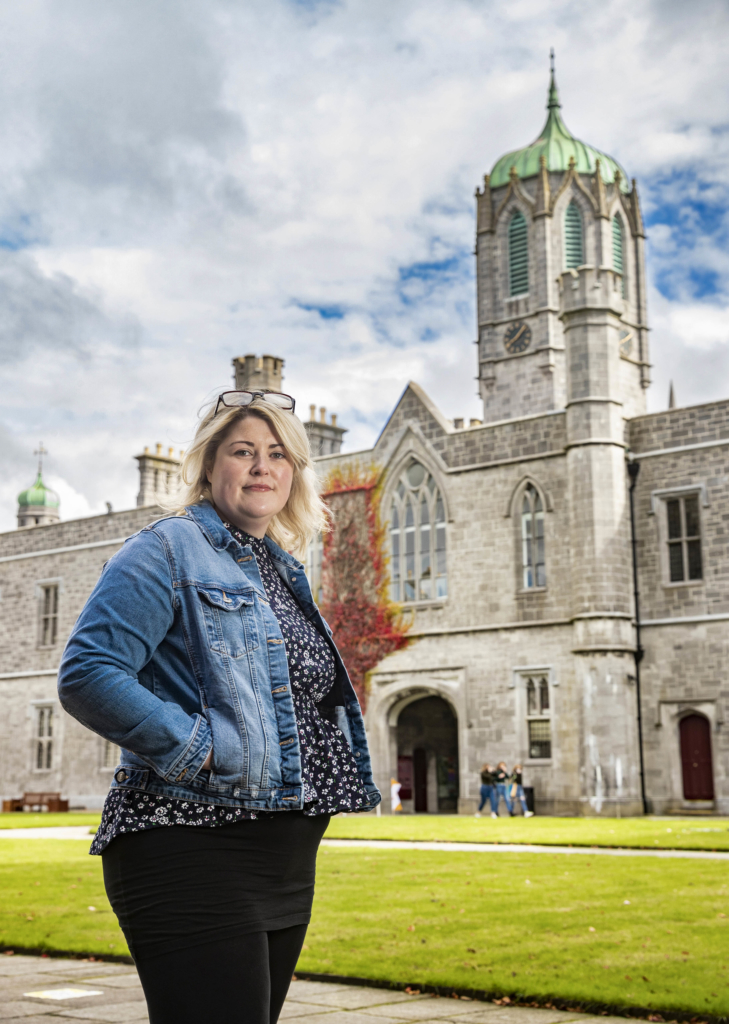 In NUI Galway, we meet 27 year-old PhD student Róisín Farragher who has overcome more challenges than could be imagined and with a strong, positive outlook on her future. She grew up in rural Galway and as she describes the ethos at the time "was very much focused on getting a job and not having notions".
As the first in her family to reach University Level, and dealing with other challenges in her childhood, university has offered Róisín an invaluable opportunity to regain control of her life. Through her work on Child and Youth research, Róisín is passionate about empowering young people and reducing the working class background stigma of going to college or University being seen as prestigious and somewhat out of reach to individuals with similar experiences or backgrounds.
"I hope that people watching the documentary will feel motivated. I hope that when they watch it, they see me, but do not pity me. Rather they think about pushing themselves further and challenging themselves. I hope people take every opportunity offered to them and never let a horrible or tough childhood or any other challenges stand in their way. I hope they see that they have a right to everything good that comes to them and so they take those opportunities and be grateful."
NUI Galway Access & Disability Fast Facts
13 staff work in access and disability in NUI Galway.
Every year approximately 1000 students from underrepresented groups enter NUI Galway.
Over the last three years 753 students have entered NUI Galway through the HEAR scheme and 568 through the DARE scheme.
Of the students with disabilities 29% had a Specific Learning Difficulty, 24% had a Mental Health diagnosis and 14% had a Significant Ongoing Illness.
Over the last three years 297 mature students, 236 FE students and 559 foundation year students registered at NUI Galway
NUI Galway has exceeded all the national targets for widening participation of under-represented groups.
Initiatives that NUI Galway is most proud of include:

NUI Galway is a University of Sanctuary  – 18 University of Sanctuary Scholarships have been awarded to date. Currently 6  students are in year 1 and 10  students  in year 2 with 2 graduands of Master's programmes
28 students have benefited from the 1916 Scholarships over the last 4 years with the first 2 scholars are graduating this year.
NUI Galway has recently celebrated 20 Years of Access – and the University's efforts to ensure higher education is within reach for all members of society.
LK Shields Solicitors are partners with the Access Centre  in NUI Galway, in an exciting programmes called SOAR. This partnership involves LK Shields working with artist James Riordan to develop a programme of workshops for the University  Mature Access Students to help them develop presentation skills and leadership skills to assist them prepare for entering the workforce, and to overcome barriers to progressing in their chosen career.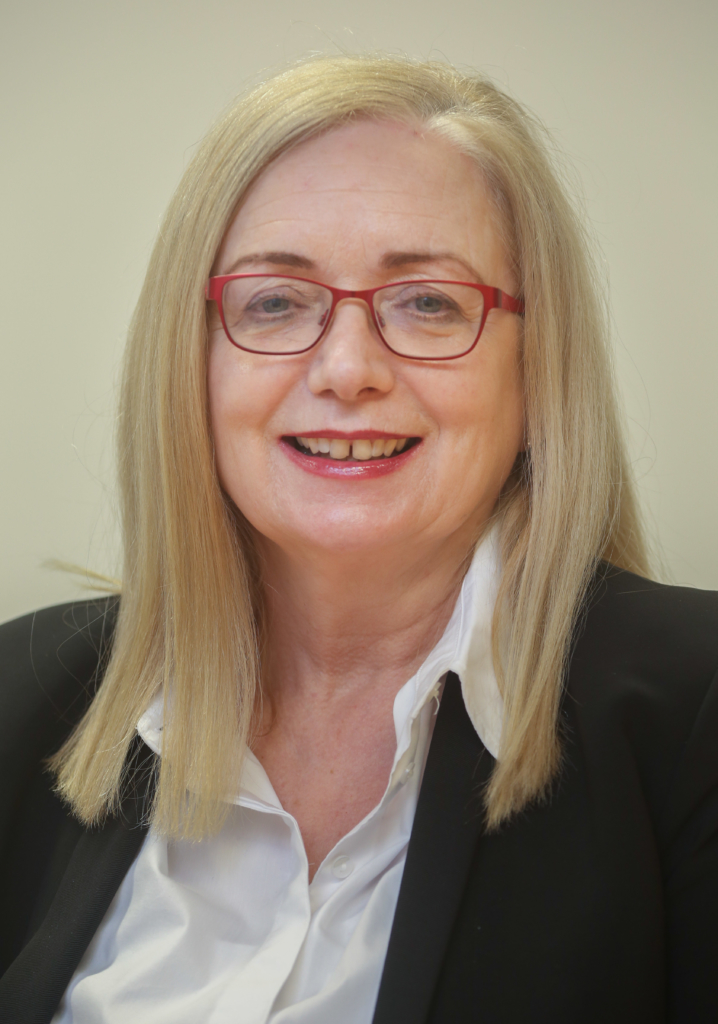 IMELDA BYRNE
Head of Access Centre at NUI Galway
"Our belief is that Access is more than a student's initial pathway into higher education. For those from traditionally under-represented groups, we believe Access means students having the supports to successfully participate and remain in higher education, to achieve graduation and the opportunity thereafter to progress in their chosen career or to further postgraduate study.
As a University we remain committed to diversity and equality of opportunity, to combating educational disadvantage in our region and beyond, and to ensuring university education is for everyone. This documentary shows that NUI Galway supports all students from all backgrounds succeed, irrespective of their circumstances of birth."
Key Access & Disability Contacts