March 2nd   8.30am-9.30am     In person / zoom   
Venue: Dun Library, Royal College of Physicians, Kildare St, D2
Findings from the European Universities Association survey on autonomy across more than 30 countries will be previewed in Ireland in advance of their international launch on March 7th. The EUA Autonomy Scorecard shows that Ireland still performs poorly on staffing autonomy.  We will discuss the results of the survey and evidence that the most autonomous universities are the most successful.
View Recording
Guest Speaker: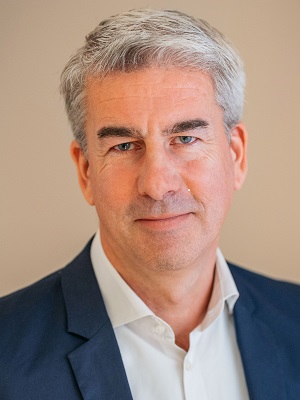 Thomas Estermann is Director for Governance, Funding and Public Policy Development with responsibilities for EUA's work aimed at strengthening universities' autonomy, governance, management and their financial sustainability.
Before joining EUA in 2007, Thomas Estermann was Deputy Head of Strategic Development and Deputy University Director at the University of Music and Performing Arts, Vienna, a member of the universities' senate and involved in several reforms in higher education in Austria. Before entering the University in 1997, he pursued a career as a lawyer.
Thomas is member of several European and national committees, expert groups, editorial boards, advisory groups and contributes on a regular basis to higher education management programmes and national higher education reform processes. He has published on the topic of university funding, governance and management.
He holds a Master's degree in law from the University of Vienna.
Panel:
Bio - Alison Johns
Alison is the chief executive Advance HE. She was appointed in autumn 2017, to lead the merger of three national agencies which created Advance HE in 2018.
Prior to that she was the chief executive of the Leadership Foundation for Higher Education (LFHE). With three decades experience in higher education she was held a variety of senior posts including head of policy for leadership, governance and management at the HEFCE (The Higher Education Funding Council for England, now the Office for Students, the HE regulator for England), where she led on a wide range of policy themes and established both the Leadership Foundation and the Equality Challenge Unit.
She is a past president and chair of the Association of University Administrators (AUA), advisor to the Association of Commonwealth Universities Human Resources Management Network and also sits on the British Council's planning committee for Going Global, the major international higher education conference. She has and has held numerous Board positions and works widely in the area of effective governance and the advancement of equality, diversity and inclusion. Advance HE is the home of the Athena Swan Charter, a framework used to support and transform gender equality within higher education and research. The framework has been adapted for use outside of Europe, with charter frameworks established in Australia (SAGE Athena Swan), the USA (SEA-Change), Canada (Dimensions), India (GATI, in partnership with the British Council) and Brazil (also in partnership with the British Council).
Alison has extensive international experience in higher education sitting on a variety of boards and advising governments and higher education institutions on higher education reform. She led the review of teaching and learning enhancement for the Australian government, which established the Office for Learning and Teaching to enhance teaching quality across the Australian higher education sector. Alison regularly takes part in conferences and events, both nationally and internationally, and has been an invited speaker in over 30 countries on four continents speaking on all aspects of university leadership, governance and management.
Bio - Prof Kerstin Mey
Professor Kerstin Mey took up her appointment as President of the University of Limerick in September 2020.
Over the past 25 years, Professor Mey has built a track record of successfully initiating and implementing pioneering academic and research initiatives and cultural projects in higher education. As an experienced leader and senior manager, she led major infrastructure and culture change programmes and set up a range of strategic external partnerships.
After studying for an MA equivalent in Art and German language and literature at Humboldt University of Berlin, Germany, and obtaining a PhD in Art Theory and Aesthetics there, Kerstin Mey held academic positions in universities in Germany and the UK. Before she joined the University of Westminster as Pro-Vice Chancellor and Dean of Media, Arts and Design, and Professor of Contemporary Art and Theory in 2013, she was Director for Research and Enterprise at the University for the Creative Arts, UK. From 2009–2013, she led the research strand Art and its Locations in Interface: Centre for Research in Art, Technologies and Design at the University of Ulster and was Director of the Research Institute of Art and Design there.
Bio - Prof Eeva Leinonen
Professor Eeva Leinonen, an international researcher and former Vice-Chancellor of Murdoch University in Perth, Australia, was appointed by the Governing Authority of Maynooth University in March 2021.
Professor Leinonen has held the role of Vice Chancellor of Murdoch University, since 2016, having previously been Deputy Vice Chancellor (Academic) at the University of Wollongong, New South Wales, Australia. Prior to moving to Australia in 2012, she was Vice Principal (Education) at King's College, London.
Originally from Finland, Professor Leinonen has a background in linguistics and psychology. She engages with researchers in Finland and Italy in ongoing research into pragmatic language development in children and contextual processing deficits of children and young adults with autistic spectrum disorders.
Professor Leinonen said she was honoured to have the opportunity to lead Maynooth University in the next stage of its development. The new President said that Maynooth University can play an outsized role in next-generation Ireland.