On Friday May 20th 2022, in our first hybrid Future of Ireland event, Minister for the Environment, Climate and Communications Eamon Ryan TD gave his thoughts on the role of the universities in addressing the climate and biodiversity crisis. Dr Cara Augustenborg then led a panel of experts in a discussion on  greening the university footprint, contributing to local and global communities through innovative research and teaching, developing solutions to societal and environmental challenges and accelerating action towards carbon neutrality and a more sustainable society.
Date and Time: Friday 20th May 12pm – 1pm, TU Dublin East Quad or Zoom
See more information on our guest speakers and view the recording of the event below.
Keynote Speaker: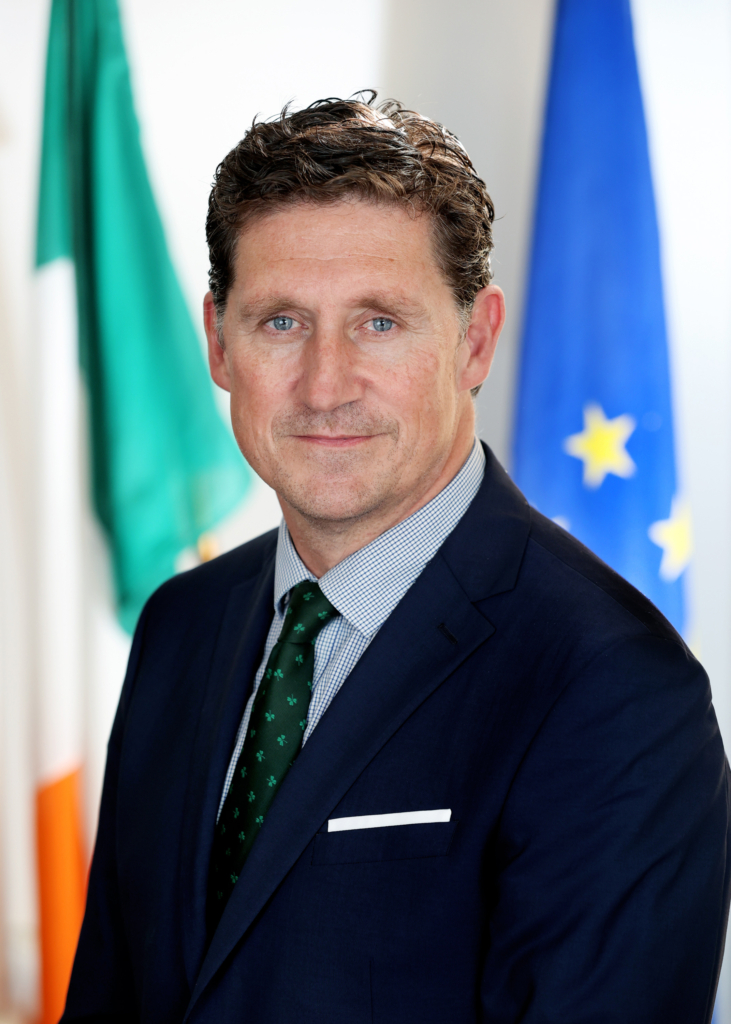 Eamon Ryan T.D. – Minister for the Environment Climate and Communications
Eamon Ryan TD is also the Minister for Transport and leader of the Green Party/Comhaontas Glas. He was elected to represent Dublin Bay South in the 2020 general election. He studied commerce in UCD before taking a job managing a marketing course in the university's School of Business. He went on to found a cycling tourism company – Irish Cycling Safaris – in the late 1980s and in 1996 won the Ernst & Young Entrepreneur of the Year award. He was the founding chairperson of the Dublin Cycling Campaign and began his political career as a Dublin City Councillor for the Rathgar-Rathmines ward. He then went on to serve both as a TD for Dublin South and as a Government Minister for Communications, Energy and Natural Resources. In recent years he has worked for a European climate organisation and chaired the digital policy group in the Institute of International and European Affairs.
Panel and MC:
Directions: TU Dublin, East Quad, Grangegorman Campus
The East Quad is the first TU Dublin building you reach after alighting from the LUAS at the Broadstone plaza that connects to the University via an open, paved walkway. Our Grangegorman Campus is car-free, so please consider using sustainable transport when attending an event. You will find more information on how to get there on our website – https://www.tudublin.ie/explore/our-campuses/grangegorman/getting-here/.
If you are a blue badge holder, car parking spaces are available in our Lower House Car Park beside the East Quad.