Two years ago, at the inaugural IUA Future of Ireland event, Micheál Martin T.D and Leader of Fianna Fáil put forward his plan for a new Department for Higher Education. As we emerge from the Covid-19 pandemic, he joined us again, now as Taoiseach on May 27th to outline his vision for the role of universities and other third level institutions in Irish society and economy. Following his presentation, An Taoiseach joined Áine Lawlor for questions and further discussion.
Opening comments were delivered by IUA Chair and President of NUI Galway, Professor Ciarán Ó hÓgartaigh.
For those who were unable to attend on the day the recording of the event is available below.
Guests: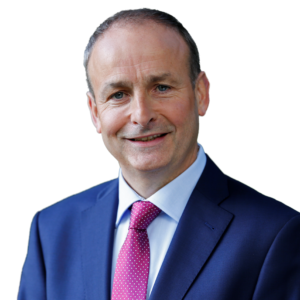 Name and Title: Keynote Speaker - Micheál Martin TD
An Taoiseach and Leader of Fianna Fail
Link:
Description: