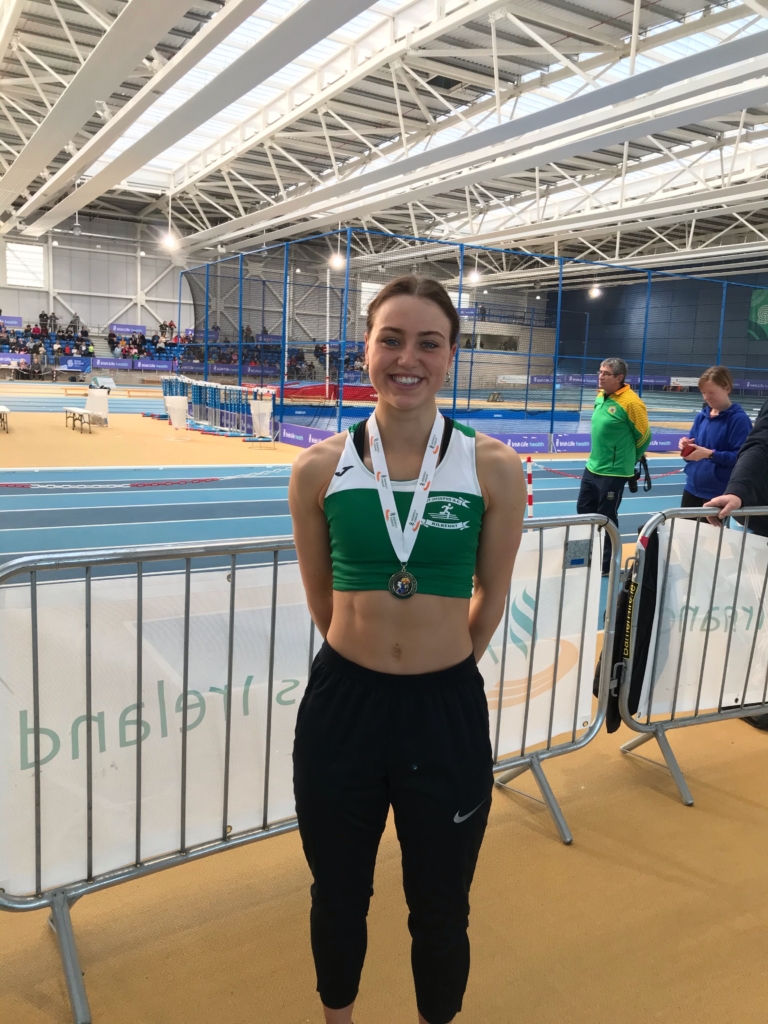 Sophie Becker is a twenty-three-year-old student-athlete at DCU, from County Wexford. She is currently in the final year of her degree in Genetics & Cell Biology while also training for the 400m and working part-time in a laboratory.
Sophie started athletics when she was nine as a means of managing her asthma but never thought it could bring her so far! When Sophie arrived in DCU in 2016 she had a personal best of 56 seconds and no Irish caps. Fast forward nearly five years later and now she holds a time of 53.20 seconds for 400m and has multiple Irish caps and national titles to her name.
Sophie has competed for Ireland in European U23 and Senior Championships, with her most recent race being the European Indoor Championships in Poland in early March.
Currently, Sophie is in the final few weeks of her degree and is back into a hard training block, focusing on the outdoor season and all that it has to offer. Ireland is hoping to send a 4x400m relay team to the 2021 Tokyo Olympics and Sophie aims to have a place on that team. She is also aiming to qualify for the World Student Games in China later this summer.