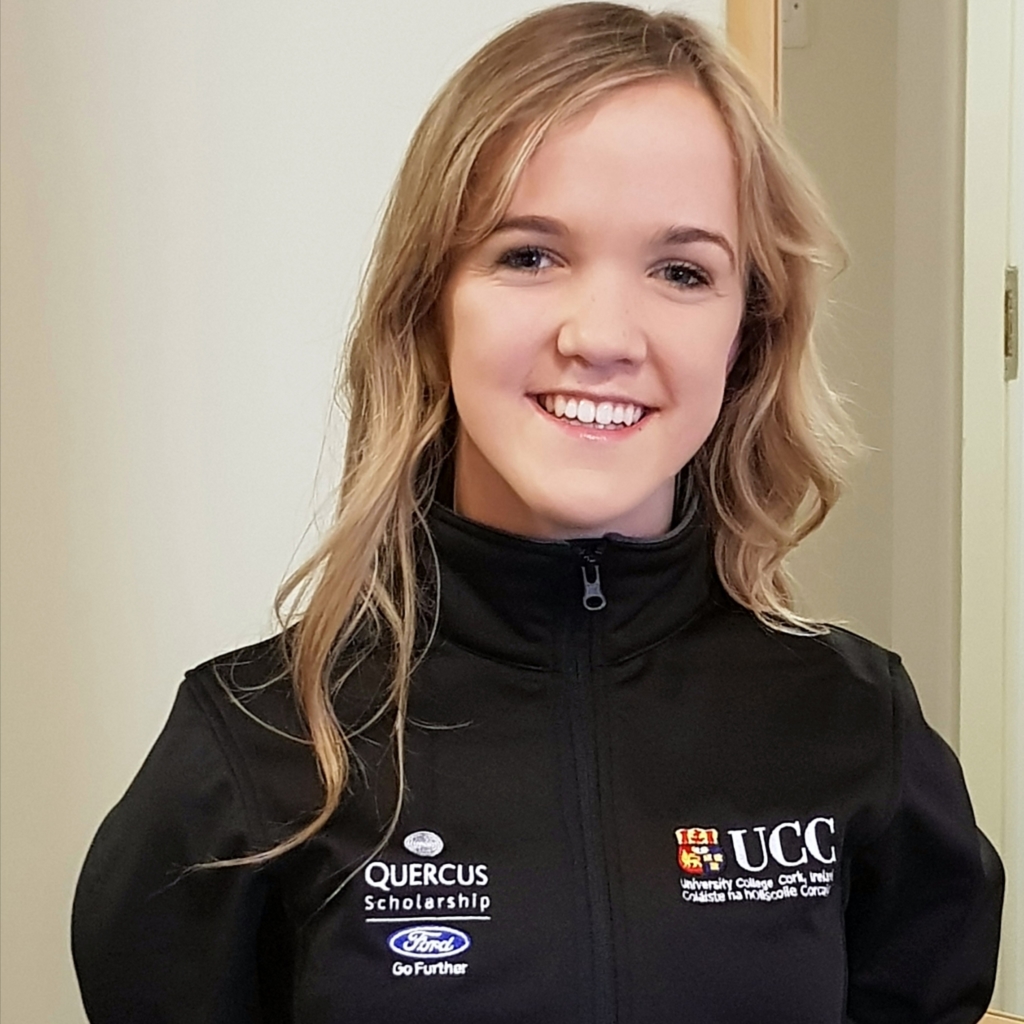 Mary FitzGerald is a 21-year old Paralympic athlete on the Irish squad. Her main event is shot put, but she also competes in javelin and discus. She holds the Irish record in her classification in all three disciplines. She has competed several times internationally at IWAS (international wheelchair and amputee sports) world games, winning several medals. She has competed in the US, the UK, the UAE, France, Italy, Portugal, and the Czech Republic, to name but a few. Mary joined the Irish Paralympic squad in January 2019 and competed in her first Para Athletics World Championships in Dubai in November that year.
Furthermore, Mary is a third year Occupational Therapy student in University College Cork, and is currently on a 12-week work placement in Cork Primary Care, working with adults with physical and sensory disabilities. Mary has commented on how supportive and accommodating the Occupational Therapy department at UCC have beento her on her student-athlete journey. She hopes to complete her Master's degree after graduating from her Honours degree in 2022.
She is also on a Ford Quercus Sports' scholarship in UCC, which allows her to reach her highest potential in both her academics and sport, providing on-campus accommodation, strength and conditioning training, physiotherapy, and nutrition. Mary currently has her sights set on the European Para Athletics Championships, which will be held in Bydgoszcz, Poland in June 2021, and the Tokyo 2021 Paralympic games in late August/early September.