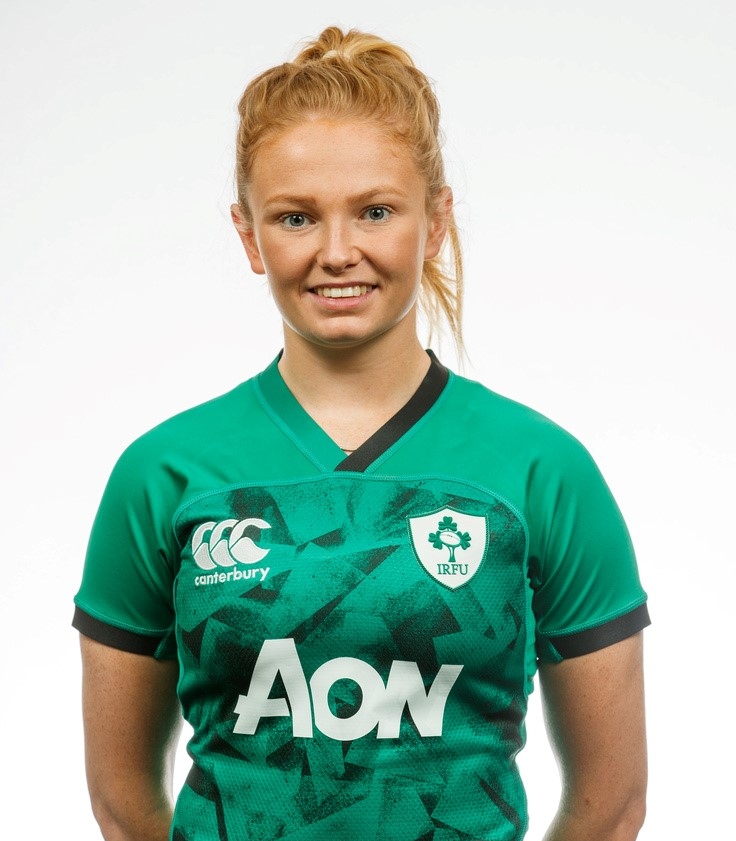 Kathryn Dane is an Irish International and Ulster rugby player, she's also a Trinity Sport Scholarship student athlete. Kathryn was named as the Ulster Rugby 'Player of the Year' for 2020. Dane was a standout performer during the Six Nations Championship in 2020, providing another exciting glimpse of her talent as Ireland's number nine.
Kathryn is also excelling in her academic career as she was recently the recipient of a prestigious Irish Research Council grant to fund her PhD at Trinity, a study that will investigate injuries related to tackling in women's rugby. Kathryn also recently started an internship in the physio department at Leinster Rugby.
Kathryn is currently preparing for the Women's Six Nations Championship which is scheduled to kick off at the start of April 2021.