The IUA's proposal, Towards a Multi-Campus Micro-Credentials (MC2) system across the universities, has been approved for funding of €12.3 million over 2020-2024 by Minister Simon Harris. This results from a competitive process under the Department of Further and Higher Education, Research, Innovation and Science 's Human Capital Initiative, with the funding drawn from the National Training Fund.
Through the MC2 project, the IUA universities will lead the establishment of a national framework for ECTS-bearing, quality-assured micro-credentials, the first in Europe. This will facilitate the development of a programme of micro-credentials, each flexibly delivered and accredited by a university and included within the National Framework of Qualifications (NFQ). The project furthers the universities' commitment to work in partnership with government and enterprise to drive lifelong learning in Ireland.
Strand 1 will develop the architecture of the national micro-credentials framework, collaborating with key stakeholders, e.g. Quality and Qualifications Ireland (QQI), to include sector-wide agreed definitions on micro-credentials and links with European, national and institutional quality assurance procedures, recognition and accreditation structures.
Strand 2 will develop a structured process for collaboration with enterprise, harnessing existing university-enterprise links. Detailed needs analyses will be undertaken, and structures will be established to drive uptake of MC2 micro-credentials as they are rolled out. The project had buy-in from key stakeholders from the proposal phase, with interest to sit on an Enterprise Advisory Group expressed by 10 initial enterprise partners, covering diverse groups and priority sectors. The first meeting of this EAG takes place in January 2021.
Strand 3 will develop an online 'shop window' portal for learners to provide information and gateway access to a curated menu of micro-credentials across the universities (following evaluation of existing/ proposed portals for possible adaptation). Learners will be directed to universities for applications, admissions and course delivery, etc. The portal will drive awareness and help to grow the market and encourage further registrations.
Strand 4 will provide for rapid development and roll-out of micro-credentials across the universities, enabling each to develop a programme in line with its strengths and contexts.
The Project Team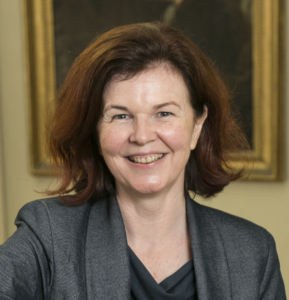 Name and Title: Dr Lynn Ramsey
Project Lead, Multi-Campus Micro-Credentials
Phone:
Email: lynn.ramsey@iua.ie
Description: Dr Lynn Ramsay is Programme Lead for the Multi-Campus Micro-Credentials Project, based at the Irish Universities Association. This project will facilitate the development of a programme of micro-credentials across the Irish university sector, each flexibly delivered and accredited and included within the National Framework of Qualifications (NFQ) Lynn Ramsey is Chair of the National Forum for the Enhancement of Teaching and Learning and a Director of the Higher Education Authority. She holds a PhD in EU law and policy from the University of Glasgow, a Masters of Education in Leadership and Management from Trinity College Dublin and has held academic and leadership positions in universities in Scotland and Northern Ireland. She was Director of Equality, Diversity and Inclusion at Letterkenny Institute of Technology and Programme Manager for the West/North West Higher Education Cluster.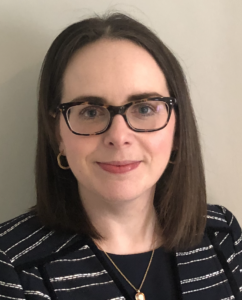 Name and Title: Dr Emma Francis
Project Support & Liaison Officer for Micro-Credentials Project
Phone:
Email: emma.francis@iua.ie
Description: Dr Emma Francis is the Project Support and Liaison Offer for developing a Multi-Campus Micro-Credentials system in Irish Universities, based at the Irish Universities Association (IUA). This is a 4-year project which has received €12.3 million in funding through the Higher Education Authority's Human Capital Initiative, aimed at establishing an innovative system of quality assured and accredited micro-credentials across the seven IUA universities. Academically, Emma has a life sciences research background and holds a PhD from Trinity College Dublin and an honours degree from NUI Galway. Professionally, she has provided consultancy for industry throughout Europe together with research and institutional policy advisory for higher education providers in Ireland. More recently, Emma was Project Manager for the West/North West region for the Programme for Access to Higher Education (PATH), aiming to increase participation by under-represented groups in higher education.
Name and Title:

Phone:
Email:
Description:
Name and Title:

Phone:
Email:
Description: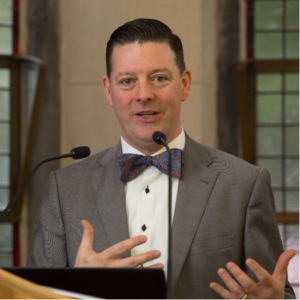 Name and Title: Brían Ó Donnchadha
Project Lead, NUI Galway
Phone:
Email:
Description: Dr Brían Ó Donnchadha is NUI Galway's CPD Development Officer and is based at the Centre for Adult Learning & Professional Development. During the last three years in this role he has been building an extensive portfolio of standalone modules from across the campus, delivered on a part-time basis. These learning opportunities provide pathways for upskilling and reskilling for personal and professional development. Central to the module development process is the use of a co-creation model with external stakeholders to ensure that skills gaps are met with the appropriate capacity building. With a research background in community-based learning and management acumen in programme coordination in the fields of Science & Technology and Broadcast Communications, Brían brings over 20 years' experience in education to the MC2 project. "I am looking forward to collaborating on a national level with peer institutions to create an innovative system over the next 4 years that will meet the needs of civil society for upskilling and the requirements of enterprise for workforce development."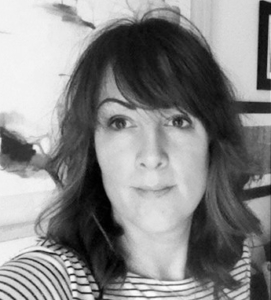 Name and Title: Deirdre Harkin
Project Lead, Trinity College Dublin
Phone:
Email:
Description: Having worked for seven years as a Behaviour for Learning Teacher in Kilkenny I was seconded in 2014 to the National Behaviour Support Service team as a Regional Development Officer. On becoming Assistant National Coordinator from 2017-2019 I led the Post-Primary Behaviour Team as part of the newly established National Council for Special Education Support Service responsible for supporting post-primary schools nationally in the area of innovative experiential training programmes and behaviour policy and practice, while also leading the design, delivery and implementation of a significant suite of continuous professional development in post-primary schools and third level institutions. More recently I set up an education consultancy aimed at assisting school leaders and school staff in driving systemic change in the area of behaviour policy in schools. My areas of interest include innovative approaches to learning, transformative change and widening access to experiential learning.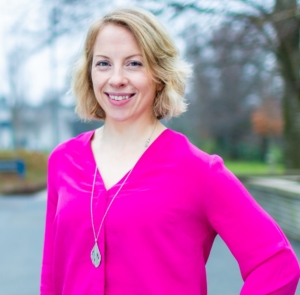 Name and Title: Sorcha Mulcahy
Project Lead, University College Dublin
Phone:
Email:
Description: Sorcha is the UCD Project Lead for the Multi-campus Multi-credential project. Previously Sorcha was Deputy Director of UCD Careers Network, where she led a team of careers professionals, working in partnership with academic faculty to implement the UCD Career Development & Employability Strategy, embed employability within the curriculum, and enhance the educational experience for UCD students. Sorcha has developed strong working relationships with national and international employers, professional bodies, and industry groups, working collaboratively to develop talent pipelines and create opportunities for UCD students and graduates. Prior to joining UCD Sorcha worked as a management consultant, leading organisational change projects for large public and private sector clients. Sorcha holds a BA in Applied Psychology from University College Cork, an MSc. in Occupational Psychology from Cardiff University and a Postgraduate Diploma in Careers Education and Guidance in Higher Education from Warwick University.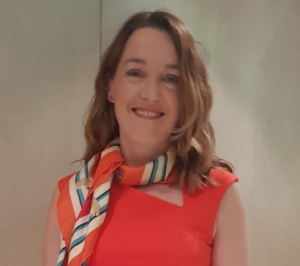 Name and Title: Sarah Brady
Project Lead, University of Limerick
Phone:
Email:
Description: Sarah is the UL Project Lead for the multi-campus micro-credential project. Previously Sarah was Programme Manager for the Midwest Regional Cluster/Shannon Consortium, the collaborative partnership involving the three Higher Education Institutions, University of Limerick, Limerick Institute of Technology and Mary Immaculate College, Limerick, with responsibilities to manage the development and implementation of formal projects as well as build relationships with local authorities, namely Limerick City and County Council. Sarah has extensive experience of working in partnerships across higher education. Prior to joining UL, Sarah was research officer for the inter-institutional research centre, Centre for the Advancement of Science and Mathematics Teaching and Learning (CASTeL) which at the time bridged Dublin City University and St. Patrick's College Drumcondra. She was also founding support staff member of the Bernal Institute, a scientific and engineering research centre in materials science. Through these different roles, Sarah has gained deep understanding of intra- and inter-institutional relationships, as well as the imperative for education engagement and innovation. Sarah holds a BSc in Analytical Science as well as Ph.D. (Chemistry) from Dublin City University and is Prince2 Project Manager certified.