Week five marks our second week of work at our internships. Susan and I have been incredibly lucky to be placed in the Taihe Institute, which is located in the Pangu Plaza in the Chaoyang District of Beijing. The Pangu Plaza, otherwise known as the 'Dragon Building' overlooks Beijing's Olympic grounds, including the Bird's Nest Arena and the Water Cube. The view of the city skyline that we have from the office is distracting to say the least! With a total of 29 floors, we've often found ourselves lost in the elevator system only to end up on new floors with an ever-increasing level of luxury – the splendor of the lobby alone was enough to make our jaws drop. Although hailing down taxis in the morning for work has been frustrating, having a valet open the car door as we arrive at the Plaza is not something we think we'll ever get used to!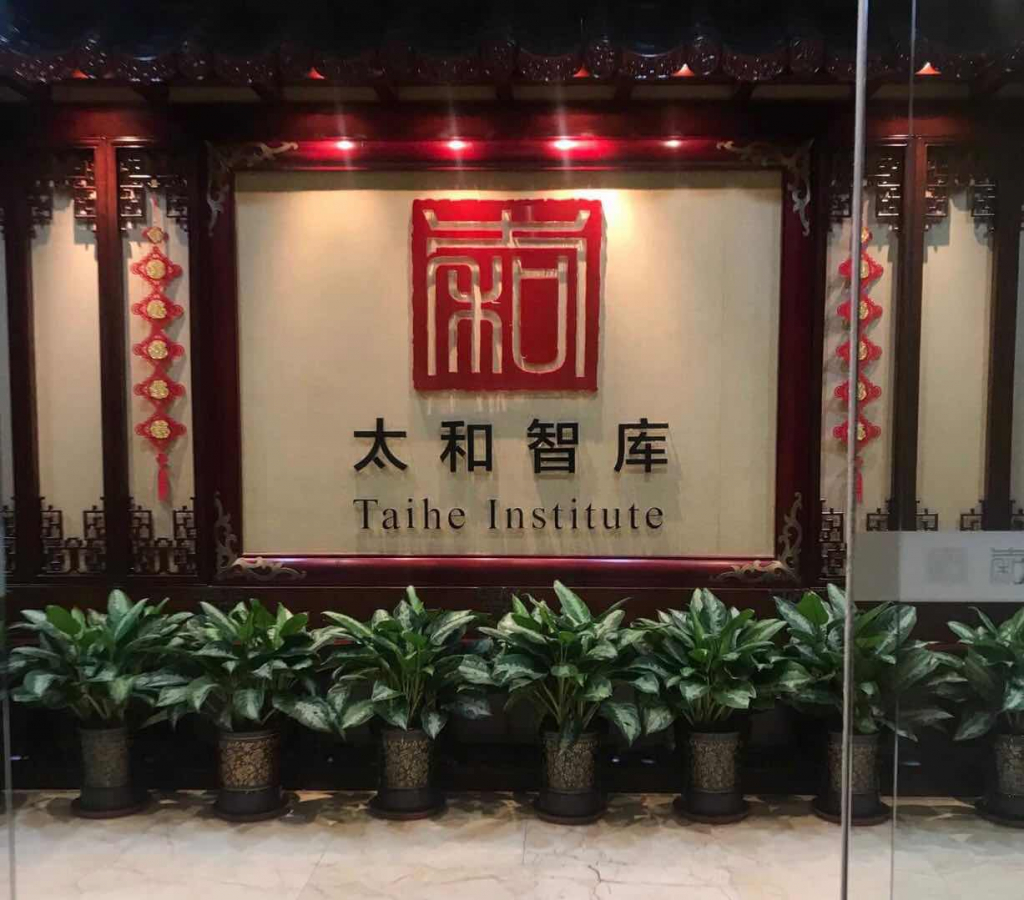 The Taihe Institute is a Chinese think tank, founded in 2013 in Beijing. It focuses on contemporary issues that China and the world are confronted with and endeavors to generate high-quality research in these areas. Specific areas that Taihe focuses on include: international politics, religion, science and technology, education, culture, finance and economics. The Taihe offices are stunning, matching the luxury and impressiveness of the rest of the Pangu Plaza, however there is a calm and relaxed atmosphere that has made interning here so enjoyable. Everyone we have met, be it in the office or in different coffee shops and canteens around the building have been so lovely and friendly.
Susan and I were thrilled to discover on our first day that we would be working in our own office space, with ornate desks and chairs in the traditional Chinese Imperial style. Our work has mostly consisted of proof reading English literature that the Taihe Institute publishes, such as information booklets or project reports. We have also been helping in the organisation of logistics for the Taihe Civilisations Forum, which will be held in September. The aim of the forum is to engage elites and diplomatic leaders from all over the world to facilitate cultural exchange across countries, and to promote sustainable development.  This week was also particularly exciting as we were invited to sit in and observe a meeting between the Singaporean ambassador to China and several Chinese diplomats along with the CEO of the Taihe Institute. This internship so far has been so fascinating and relevant to both Susan and I, both in our chosen areas of study and our hopes for our future careers, as I am currently studying International Development and Susan will be entering a masters degree in Diplomacy this September. We have so much to be thankful for towards the IUA, the CEAIE, the Taihe Institute, and Beijing Normal University, who did a fantastic job in prepping us for the internship!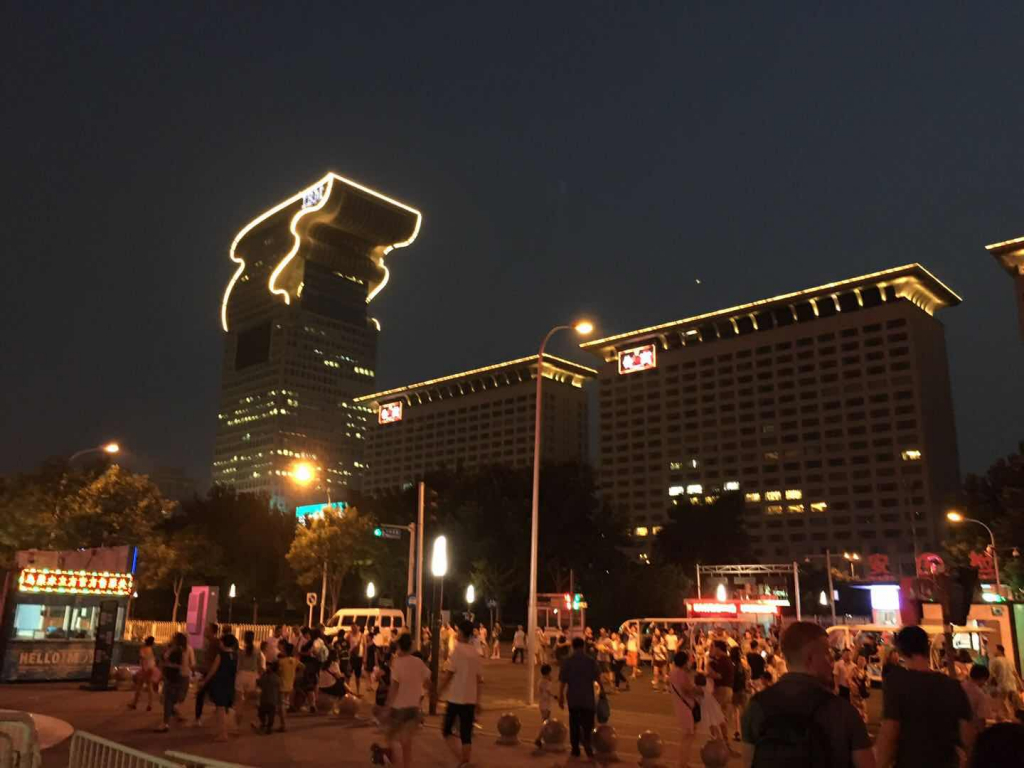 As per usual, the group made a huge effort to get plenty of sight seeing done – even small trips into the city after work – as we've only become too aware of how fast the time is flying, and how much there is to see! On Tuesday night we went to see the Water Cube which holds the Olympic swimming pools. Although we didn't go for a swim, the building itself is very impressive, especially after the sun has set giving way to a beautiful light display.
On Thursday night we went for a walk around the grounds of the Temple of Heaven. I'll never get over the beauty and detail of the different temples around the city, they're all incredibly ornate. Even though the temple is located right in the Centre of Beijing, when you walk around the grounds you feel as though you're totally immersed nature. It was nice to find a spot of silence in a city that is always bustling! The highlight of my week was definitely Friday night. Representatives from the CEAIE arranged for us to have dinner in the Hutongs,  which are the traditional residential areas of Beijing. The walk to our destination was fascinating, seeing the Hutongs which date back to the Yuan, Ming, and Qing dynasties. The meal we had was delicious!
Regardless of where you're from or what you're used to eating growing up, I think there's a lot to be said for a home-cooked meal, no matter where in the world you are. It was a nice break from our usual eating out and was definitely one of the best meals I've had here so far. After dinner we were determined to head out as it was Oisin's birthday! Representatives from CEAIE showed us around the neighborhood from the residential Hutongs to the more commercial areas. It was here that we came across Wudaoying Hutong, a gorgeous, quiet street filled with cafes, bars and quirky shops. We spent the rest of our evening here, making sure to poke our heads in everywhere to get a proper look. I have to say, it was the coolest spot we've come across so far in Beijing, and it could have been so easily missed had we not had locals showing us around – it's absolutely a must see! On Sunday afternoon Oisin, Susan and I headed out to see the Forbidden City. I can't believe it took us five weeks to get around to seeing it! We were amazed at the amount of tourists around the place, and we weren't surprised when we found out that the number of tourists permitted into the site is eighty-thousand per day. We weren't disappointed as we around what seemed like an endless number of courtyards and gardens, it's definitely a sight worth seeing.
Finishing our fifth week of the program is bittersweet; we are finally getting into the swing of things at work, and have begun to feel a little more like locals around Beijing, making great use of the subway and the Ofo shared-bike system. However, for the first time we are at a point where we have less time left ahead of us in Beijing than we have behind us. I remember before accepting my place on this scholarship being so intimidated by the length of time we would be spending here – this has been the longest I have ever been away from home! But I've never felt four weeks pass so quickly.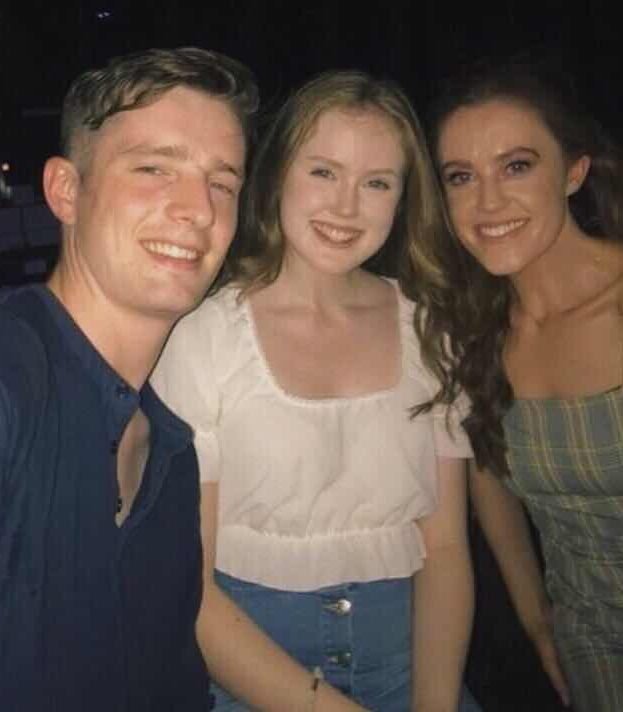 Every evening and weekend we're out sight seeing, riding the subway and discovering new hidden streets, but it feels as though in a city this vast we're never going to see a even a fraction of it. Worse than the struggle to see as much as possible in what little time we have left (because the next four weeks I know will fly), is the thought of my time with the other seven scholarship recipients coming to an end. We were eight strangers thrown together in a foreign city on the other side of the planet, and in our short time together so far we've become something of a family unit, having a great time and making memories that I know will stay with us forever. I have always felt that in the grand scheme of things, it doesn't really matter what you're doing or where in the world you are that will make an experience, but rather the friendships and human connections you form in the meantime. I've been lucky enough to be placed in one of the most lively, captivating cities on the planet, in an internship that I know will stand to me in the pursuit of my future career, and to top it all off I've also been fortunate enough to get to spend this incredible experience with seven other excellent people. Regardless of what souvenirs or work experience I take home with me, I will more importantly have some genuine friendships that I know will last well into the future.