It's the final week and almost the end of an incredible experience. China has met all expectations so far and more, it has been an amazing journey with wonderful people. It was a relief to have such a great group as it made these eight weeks away from home that much easier. We bonded quite quickly and although arriving a few days late, I was made feel so welcome to the programme by people I now consider friends for life.
Our time here in Beijing has gone by so quickly and it is now almost time to pack our bags and head home to be reunited with family and friends.  We have done so much in Beijing, from the three weeks of Chinese classes to visiting famous Chinese tourist sites, experiencing Chinese culture, traditional food, Inner Mongolia, interning for different companies and finally getting to know new people on our travels and learning from their experiences.
Monday
After a hectic weekend in Inner Mongolia that was filled with lots of activities, as outlined in Jessica's blog last week. Mondaywe were all wrecked, but feeling the lack of sleep from the previous week was worth it because we had a fantastic experience in the desert and staying in yurt's and visiting volcano's, it was definitely a milestone in life that will not be forgotten. I made my way to work Monday morning as I've done the past couple of weeks, taking the 620 bus to Perfect World Games company. It is a 20-floor building with over 3,000 employees. It was such an opportunity to be interning with such a company that has a high reputation in Beijing and also has many influences elsewhere in the world, with their always expanding business.  I was placed into the communications department during my internship, in this department the work is based on relations with the government and with other companies. Making sure Perfect World benefits in negotiations about future developments. During my internship I mainly read up on the company and what they were about and how they research into different countries. Whether it is beneficial for the company to invest in that area. Such as my research into the Netherlands and Europe to see if this country would be worth investing their products into in terms of games, movies and education products. It was very interesting learning what this type of work involved.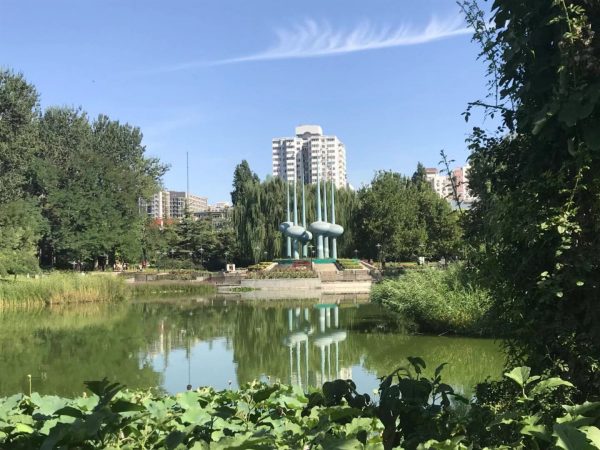 After work I headed straight to Jingshan Park, it was so beautiful the first time I visited this park I wanted to relax and relive the beauty again. I met up with Jenny and Hayley at the park and we relaxed and took in the scenery watching over Beijing and areas such as the forbidden city as the sunset. Was a great finish to the day.
Tuesday
In work the head of the department that I was interning at, Yidi. Kindly showed me around the company and different facilities the company had to offer its employee's such as a basketball court, a gym, a café and an essential relax area that they can rest and take a break during their long hours of work. I was then taken for food with everyone as my last meal because my week was soon to come to a close and my supervisor Thea, ordered a delicious meal for me that included eggs, rice, beef, vegetables and a yoghurt as desert. It had to have been the most filling meal I have had since I came here, it was very tasty. In the evening at the apartments we had a catch up on our days work over a cup of tea as we enjoyed a well-deserved rest day.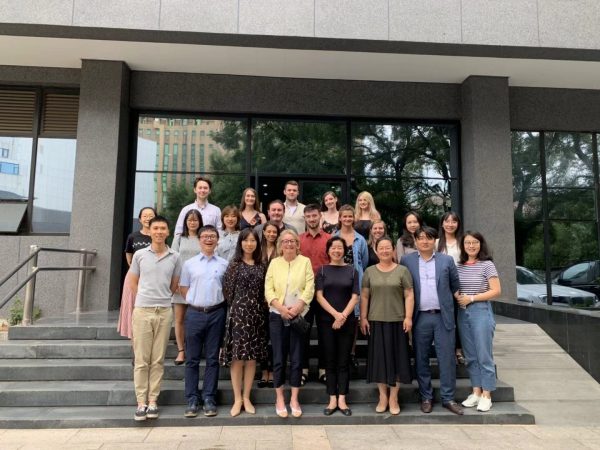 Wednesday
Final day of work arrived. I was finished work today earlier than some because the company had an important business trip to Shanghai the next day. It was such an experience working in an important company in Beijing up until now. One that won't be forgotten any time soon and hopefully this experience benefits my future aspirations, whatever they turn out to be. As a parting gift Thea, my supervisor. Thoughtfully gave me a memory stick in the shape of a wand, which was very thoughtful as I now have a memory stick for saving my college work when I return.
After work I went to Silk Street where I met up with Hayley and Jessica. We got our game faces on as we set out to bargain our way through the market in search for sentimental gifts for our relatives and friends at home. For a reasonable price of course, was very difficult to get the price down in some of the stalls but I think we managed to save a bit of money. Afterwards we got a well-deserved meal and topped with a dessert of course in Pizza Hut after our hard day's work.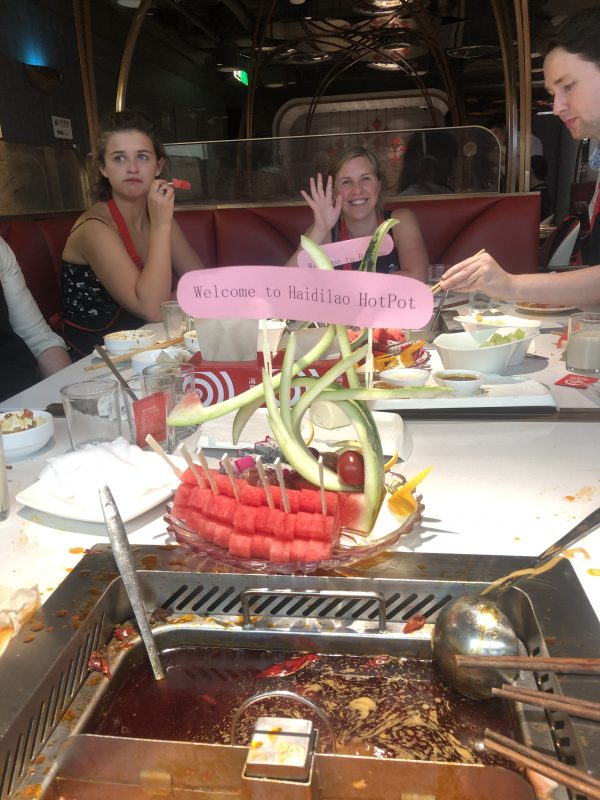 Thursday
Early morning, headed off to Joy City with Hayley who fortunately was finished work aswell. Got a lovely breakfast out of Wagas and had a look around the shops to once again find souvenirs to take home and also see what the modern day shopping in Beijing was like. We came across a technology place that was a Chinese brand called Xiao mi. The place was full of people trying out the technology and games. We then returned home where we met up with the others and headed across the road from BNU to a restaurant, where we enjoyed some delicious sweet and sour pork and rice. That we just can't get enough of. Will definitely try recreate something similar to it when I get home because it was just that delicious.
Friday
Jessica and I headed off to Maan Coffee near BNU campus to have gorgeous waffles for breakfast with cream, honey, jam and a little fruit. Then we occupied our spare time by adding finishing touches to our presentations for the closing ceremony and posting our postcards home (better late than never!). Everyone got dressed up for the closing ceremony and headed off as a group to the meeting place. We had all prepared PowerPoints of our time here in Beijing and all that we have accomplished while being here. It was clear to see that we have benefited so much life experience from this programme and memories that will never be forgotten. afterward Zhaotian took us for our final meal with the company, where we tried delicious hot pot, my favourite was the little deserts that tasted like donuts, yummy!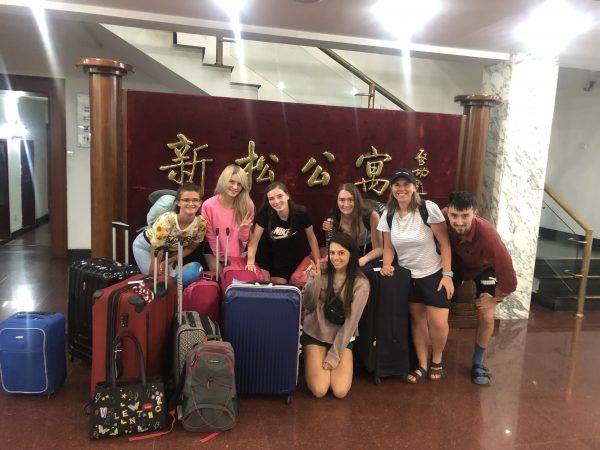 Weekend
On Saturday morning. Myself, Jenny and Jessica went to Soho complex to the Friends Café, it looked exactly like central Perk from the programme Friends. We enjoyed a delicious red velvet cupcake while watching an episode from the show. Afterwards we met up with everyone and went to Rendinghu Park, enjoying our ice creams and relaxing in the sun. Before heading back to the apartments and getting ready to leave BNU and head to the airport as our adventure had come to a close. It is safe to say that we have conquered Beijing and we hope to return someday in the future.