Monday 8th July
We started class at 8:30 and finished at 12:00. The topic today was money. We covered vocabulary to do with Chinese currency, asking for prices, paying through WeChat, items for sale; basically, how to converse during a typical day in the market. It was very useful. We played learning games and used roleplays to help us put the words to use. Our homework for that day was to record ourselves haggling with street vendors. That was fun; it was a great way to force us out of our comfort zones and get some exposure to real life in China.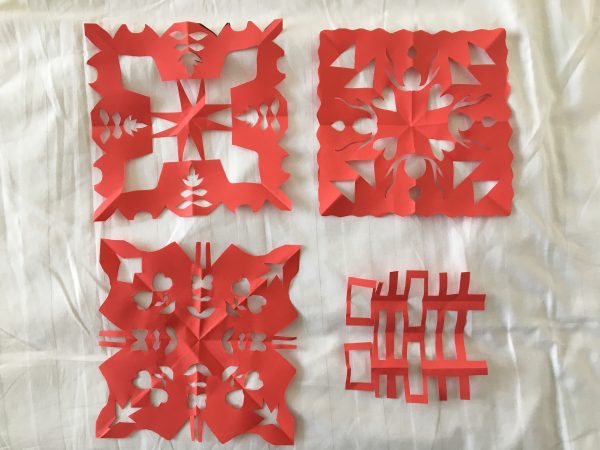 At 13:30, we attended a Chinese paper-cutting class during which we were taught about Chinese culture regarding the art. It goes back many years and is rich in symbolism. For example, the koi fish symbolizes prosperity and luck. After a two-hour tutorial on how to create a variation of patterns using red paper and scissors, we attended a tai chi lesson in the main university square from 16:00-16:45.
Tuesday 9th July
The topic of today's class was learning about various colours and clothes sizes, to add to yesterday's lesson of how to bargain and haggle with street vendors.
After lunch, we had a class by professor by Wang Xinsong. The lecture was divided in two; the first half was about China's economic development under various stages of political change and the second half was about Chinese foreign policy. It was informative and topical, especially in today's political climate. It gave me a better understanding China's present political landscape.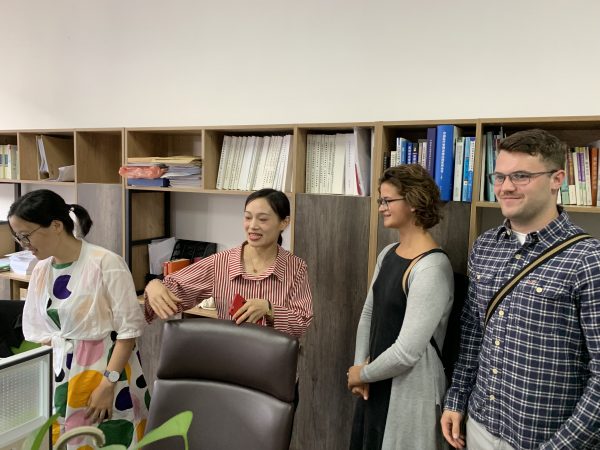 Wednesday 10th July
In class today, we moved on to the next topic: ordering food in a restaurant. This was by far the most interesting class because it involved everyone's favourite topic- food. We got to learn about the integral part of Chinese culture while memorising vocabulary we use everyday in Beijing. We can now order food without pointing to the menu; impressive for people who have only been learning Mandarin for two weeks.
Later, Niall and I went to Zihjin Law Firm where we will do our internship, beginning next week. We will be working here until the 23rd of August. Meeting our mentors for the first time and learning about the firm was exciting after all the anticipation. It was nice to be welcomed by the staff and be shown around the place before we were due to start.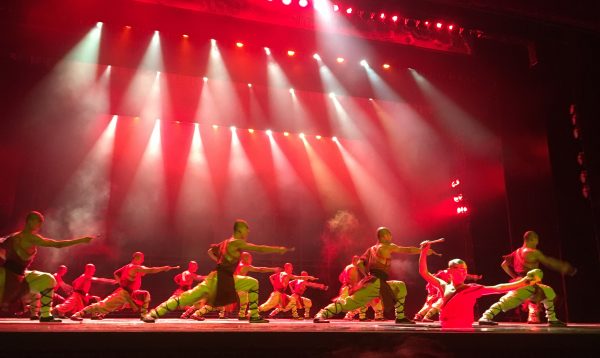 Afterword, in the evening, we attended an impressive Shaolin Kung Fu show in the famous Red Theatre of Beijing at 19:30. The acrobatics was spectacular and exceeded expectations. We went home that day tired but happy.
Thursday 11th July
In class, we went into further detail about restaurant etiquette and what to expect when being served by people only fluent in Mandarin. We learned how to describe food and ask for the bill, extra drinks, napkins, soy sauce, etc. From 13:30- 16:00 we attended a review of the program which gave us a chance to touch base with our organisers. Afterward, in our free time, we went to the Silk Market.
Friday 12th July
In Friday's class we learned about how to describe our own lives, such as describing our friends, our families, our pets, etc. The afternoon class was spent divided between our weekly exam and learning Chinese characters. That afternoon, we were taken to a business incubator for start-up companies and were showed around the business campus. We got to experience first-hand Chinese enterprise in action.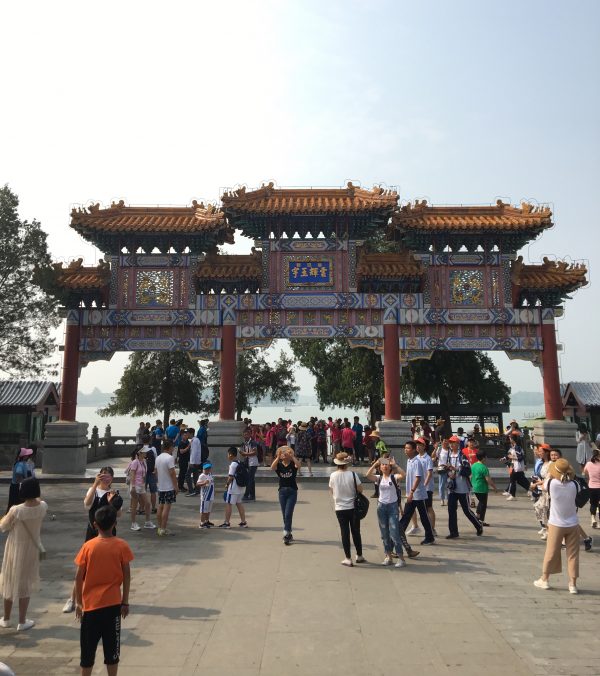 Saturday 13th July
We were up at  7:40 on Saturday, to visit the Summer Palace. It was so gorgeous. We spent four hours wondering around the winding pathways and exploring the grounds. Informative plaques were scattered around the park, and we could learn about its history. We took pictures by the lake and sat under the trees when it got hot coming up to midday. The proximity to the lake and the openness of the grounds were a relief from the humidity of the inner city.