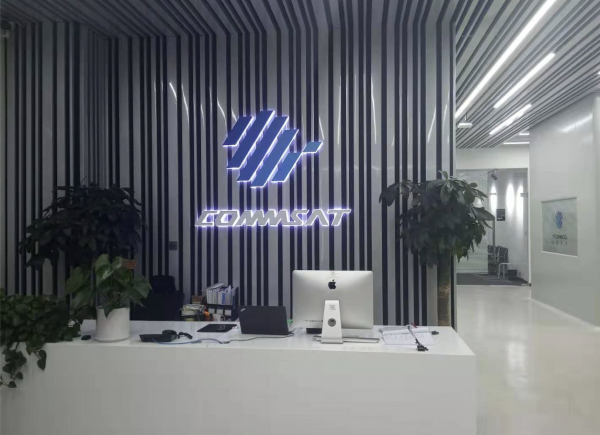 Monday
After a relaxing week spent exploring more of Beijing, I woke to my alarm at 7am to get readyfor my second last week in China. Cathal and I work together in a Chinese commercial space company called Commsat which we absolutely love working in. The company wants to start selling their educational product, the Cubesat satellite kit, in schools and societies internationally, especially in the UK and Ireland. Our supervisors Giuseppe and Zihua have given us this project to work on from scratch while interning at Commsat, which is really exciting. We arrived at work at 9am and got started on our tasks. We are always given a different task each day and we are always kept busy. I am learning so much by working here as I have no experience with space but it is very fascinating.
This week we were busy finishing our contact list for the UK and Ireland, which included private schools, universities, NGOS and societies, as it is our second last week. We had a video call with one of our contacts Cambridge Spaceflight Society, which was cool as we showed them our Cubesat product and heard all about their space society. Last week we had a call with a school near where I live which was quite surreal to think that only a year ago I was still in secondary school and now I am here working in Beijing.
Tuesday
At work, Cathal and I were both busy working on our project. Cathal was working on finding and emailing STEM experts and related societies. My task today was to find 2 more contacts for the organisations who had already responded to us and finish the STEM expert list. At 5pm, we had a video call with an Irish STEAM (the same as STEM but with Arts) expert, Niamh Shaw, who is based in CIT Blackrock Castle Observatory in Cork. This was so exciting as she was an actress in Fair City 10 years ago and she also is from my hometown, Dundalk. She gave us lots of helpful information on STEAM education in Ireland and where we could potentially sell our product. She was very nice and wants to keep in contact with both Cathal and I. After work, Hayley, Sheena and I went the restaurant across from BNU and got our dinner, sweet and sour pork and rice.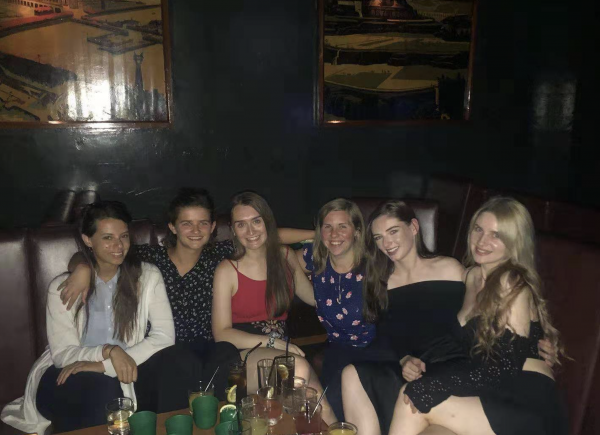 Wednesday
Today at work I researched for other contacts for the organisations that hadn't responded to us yet and I sent personalised emails to some of the STEM experts I found, this took a long time as a lot of research had to be done but was very interesting. At 5pm, we had a call with a lady from Space Generation Advisory Council, this was particularly very interesting as she is a space lawyer and gave us a lot of useful information for our project, she wanted to keep in contact also. After work, we headed to meet the others in Wudaokou for food and drinks and we got some really good sandwiches for only 15yuan! The girls and I then headed to the bar Propaganda, where unknowingly there was a free bar till 3:30am and it was ladies night so we got in free as well.
Thursday
Today I was busy finishing the contact and STEM expert list and sending emails, while Cathal was busy sending emails to societies and scheduling our next conference calls. At lunchtime, Cathal and I went to a nearby shopping centre and got a Chinese pizza, which was delicious and very cheap. After work, I had dinner across from BNU and then we headed to bed early as a group of us got the following day off from our internships and were going to Inner Mongolia for the weekend.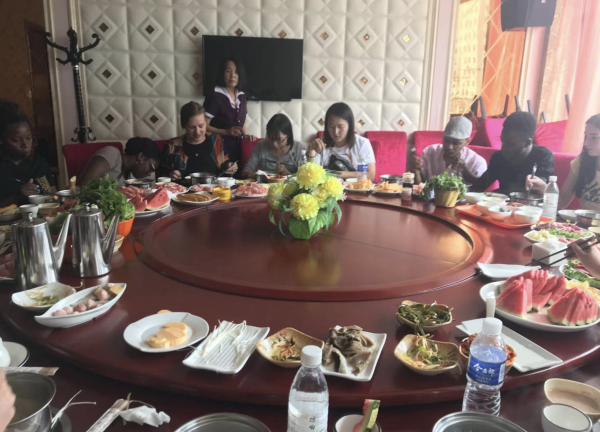 Friday
On Friday morning at 3.15am, Jenny, Sheena, Niamh, Adam, Jack and I headed to get the bus for Inner Mongolia, although we were exhausted, we were very excited for what was ahead of us. After a very long, tiring bus journey, we finally arrived at the yurt campsite and had lunch straight away. Lunch was very plain, but it wasn't as bad as we had expected it to be. We put our bags in our yurts, which were actually very nice, and we then went horse riding on the grasslands. At 6.30pm we had dinner (the exact same as lunch) and at 8pm there was an amazing firework show that had been paid for by a wealthy local man. (it costed around 2 million yuan!!) Afterwards there was a party, where everyone was drinking, dancing and there was a group singing on the stage. To top it off, the man who paid for the firework show invited us to his yurt at the end of the night for food and drinks, little did we expect them to come out with such a feast, it was pretty cool and a fantastic night.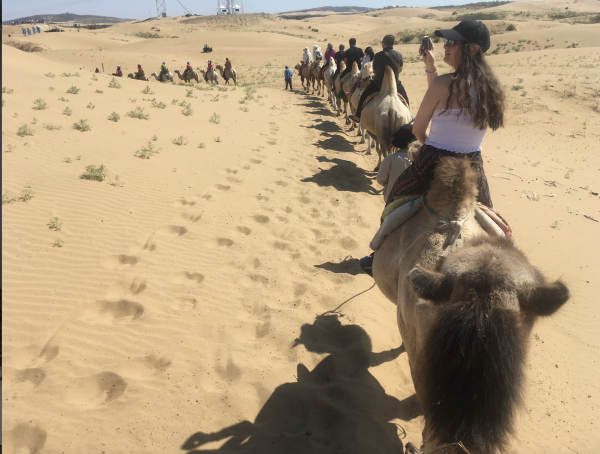 The weekend
On Saturday, after a cold night in the yurt, we had breakfast at 7am (which was very plain) and headed towards the desert. After another long bus journey, we arrived at a restaurant for lunch near the desert, the food was very tasty. We arrived at the desert at 2pm and got the cable car over to it, seeing the whole view of the desert. When we got there, we did camel riding, sand sliding, quad riding and a zip-line (this was my favourite because the view from the top was unbelievable.) We left at 4.30pm to travel to Hohhot on another extremely long bus journey. Finally, we arrived at the karaoke restaurant, having a lovely dinner with lots of rice, and then we went to our hotel for the night.
Early Sunday morning we got back on the small bus and went to see a volcano, which was quite cool when you got to the top and looked down.  A young man from Zambia who was on the trip with us was very good at photography, so he took some very good pictures of us at the top. Back on the bus we went to go to a Hotpot restaurant, which was absolutely amazing especially the small donuts and the sweet dipping sauce, I couldn't stop eating them! After around 6 more hours on the bus, we arrived back in Beijing, saying goodbye to the other group members who were all so friendly and went back to BNU, the girls and I getting a cheeky McDonalds to top off our perfect weekend.
As I look back on the past seven weeks, I feel extremely grateful to have been given this fantastic opportunity, and to have experienced it with such an amazing bunch of people, I have made some friends for life. I am so lucky to have also been given an internship in which I love working in and have met some really cool people here at Commsat, I will miss it a lot. I have really enjoyed my time here in Beijing and don't want to leave just yet. To think that there is only one more week left is scary but I look forward to our last week here and I know for definite that I will return to China very soon.