Hello everybody! My name is Cathal Brennan. I recently graduated from UCD with a bachelor of international commerce with Chinese studies. What attracted me the most to the IUA-CEAIE Chinese Scholarship programme was the unique opportunity to undertake a 5 week internship in China, something I was not allowed to do when I had previously spent a year on exchange in the Middle Kingdom.
Myself and another scholarship winner Aedín are the only 2 of the 10 students with a prior knowledge of the Chinese language and we were both initially worried that we would spend 3 weeks in a beginner class. Thankfully, the CEAIE were extremely accommodating before we even had a chance to ask, notifying us that we would be placed in classes suitable for our language level.
Monday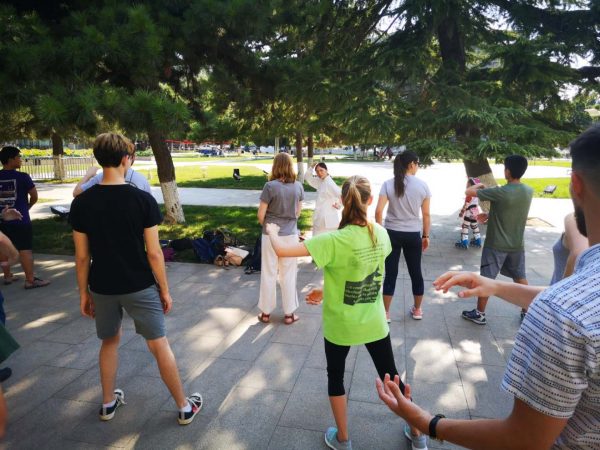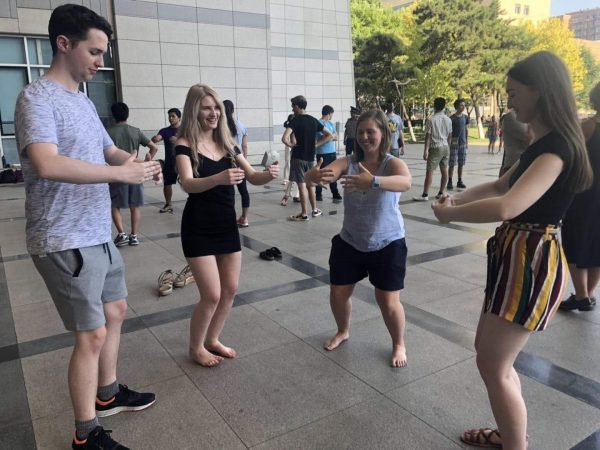 I arrived at my campus accommodation late on Sunday night as I had taken a few days to travel around China before the programme began. Our room for the 8 weeks is very spacious, with a cleaner coming in daily to replace towels and toiletries, which is a luxury I did not expect. The campus and the surrounding area are riddled with restaurants and canteens, selling full dinners for 2-4 euro and beer for 1 euro.
The opening ceremony of our program was at 08:30, where we were looked after by the CEAIE, and also greeted by the Enterprise Ireland marketing executive in Beijing, Kim McNair. Immediately afterwards, myself and Aedín were separated from the rest of the group in order to take a placement test to decide which class we should be put in. In the afternoon, we took a calligraphy class. This was my first taste of writing Chinese characters in this style, and the teacher also gave us the opportunity to draw in English and to draw portraits of our classmates. We rounded up the day with our first Taiji class in the courtyard which is a form of Chinese internal martial arts which is practiced by 250 million people worldwide.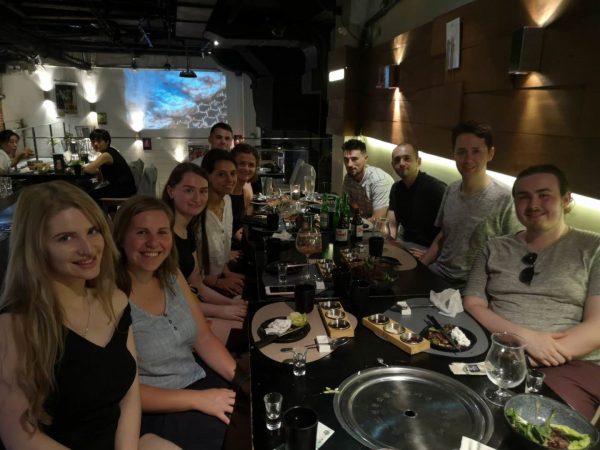 At night, we met Kim McNair from Enterprise Ireland again, who took all of the students out to a Korean BBQ restaurant and kindly paid for our meals. This was an especially great insight for me into doing business in China.
Tuesday
On Tuesday, myself and Aedín began our first advanced Chinese classes. Our class consists of ourselves, Japanese, Korean and American students. The lessons are intensive and very beneficial. Our schedule is to start each day with a reading & writing class, followed by a speaking & listening class. In the afternoon, we had an extremely interesting lecture on the international business environment in China, which was delivered by Professor Guo Ji. On Tuesday evening, we had our first opportunity to get together as a group and make our own plan. We found a Western restaurant nearby and enjoyed a few beers.
Wednesday
On Wednesday afternoon, we had a lecture about Chinese architecture and Chinese music. While architecture is not something that would interest me at home, the varied shapes of Chinese buildings along with the explanations behind these shapes were fascinating. The teacher also gave us samples of traditional and modern music from all 4 corners of China. In the evening, the university took the group of us to watch the Beijing Opera. This was far from the stereotypical opera that we would recognise from Western movies, and all 10 of us left the theatre pleasantly surprised and intrigued by the mainly visual performance that was put on for us.
Thursday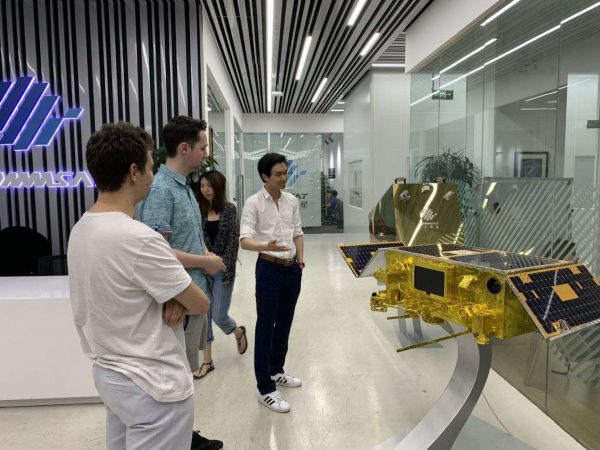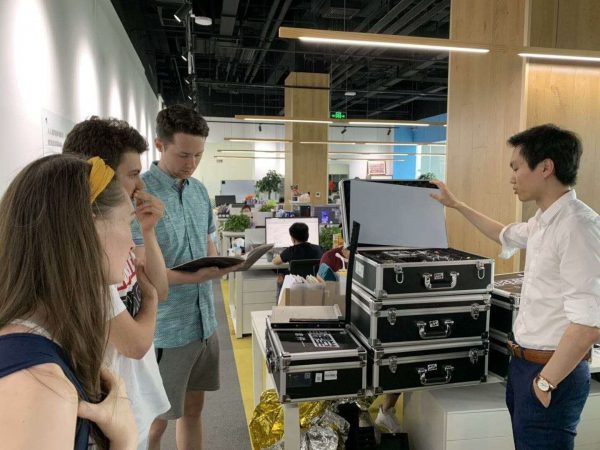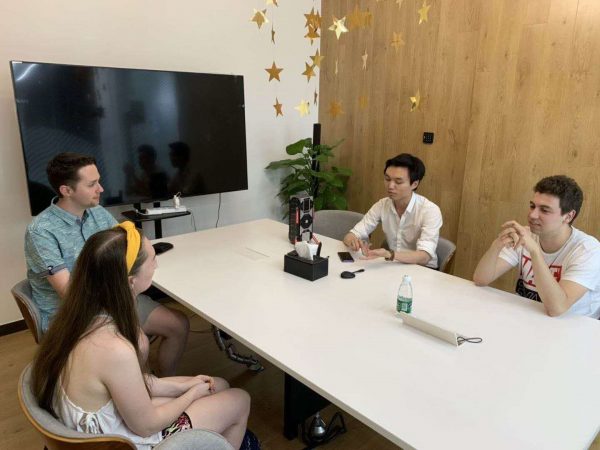 The CEAIE arranged for me to meet representatives from the company that I will be undertaking my internship with, Commsat (a commercial space start-up). Myself and Jessica, who I will be interning with, travelled out to their offices and we met the owner of the company along with the leaders of the departments we will be in. As a business student, I was placed in the business development department. Jessica, who is a law student, has been tasked with the responsibility of researching the laws existing in foreign countries in order for Commsat to better analyse its business potential for when it expands beyond China.
We had a meeting with the leaders of our departments who told us what they would like from us, but more importantly asked us what we want to learn and achieve during our 5 weeks in the programme. The atmosphere was very pleasant and it left both myself and Jessica very much looking forward to beginning in Week 4 of the programme.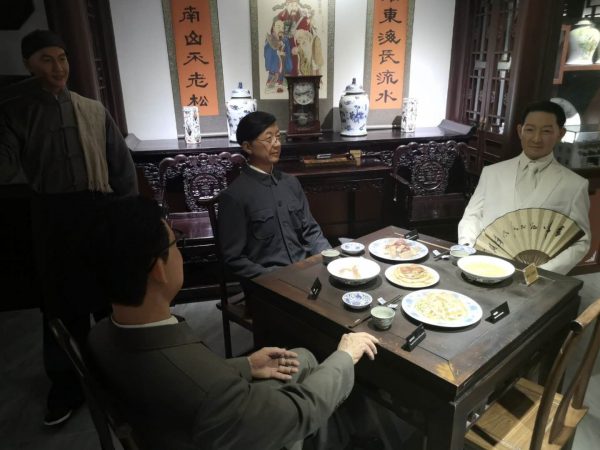 Friday
On Friday, myself and Aedín both had tests in our respective classes. While we were dreading the tests, we were very pleased afterwards and appreciated the extra incentive they gave us to learn the language.
In the afternoon, we visted the famous Quanjude restaurant and its accompanying museum. This is perhaps the most famous historical restaurant in China, and we all felt overwhelmed to be standing on the same grounds that many well-known people stood on, such as Mao Zedong, Deng Xiaoping, Richard Nixon and Kim Jong Il.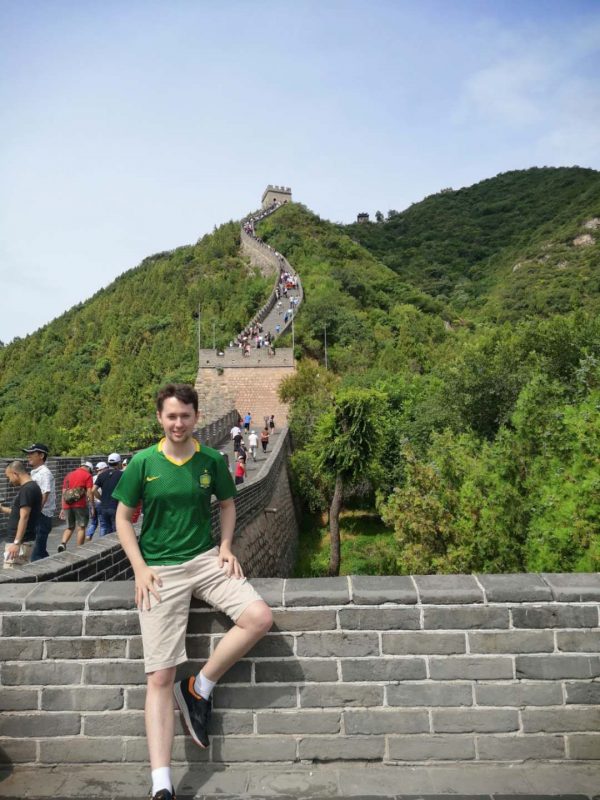 Saturday
On Saturday, our university took us to visit the Great Wall of China. This was undoubtedly the most exciting time of the week as we visited the landmark which is synonymous with China all around the world. On our journey along the wall, we met many people from all different nationalities; posing for a photo with them at the end. While we reached the peak of our section of the wall, we couldn't help but notice that this particular Wall has become a symbol of unity, bringing people together from all over the world, instead of being a symbol of division.
Sunday
Sunday was the only day of the week where our timetable was completely free and so it was quite simply a rest day for all 10 of us. The girls took the opportunity to visit Beihai Park as the weather was a lot cooler than it had been throughout the week. The lads and myself spent the day eating, drinking and playing lots of table tennis.
Looking Forward
All 10 of us have had an amazing time this week and we have settled in quickly. I was rather unfortunate to fall ill prior to coming out here but the classes and activities have more than offset any negative emotions from the sickness. I have always said that it's the internship that I have been most looking forward to, however the classes have been more fun than any Chinese class I had in Ireland. Every day has been exciting so far, and I am really looking forward to finally getting started in Commsat in 2 weeks.