The second week of the course was much different from the first. The honeymoon phase is over, and we have all settled in. Having a basic level of Chinese starting out was a huge advantage in settling in and arriving a few days before the course allowed me to get over the jet lag and initial culture shock before we started.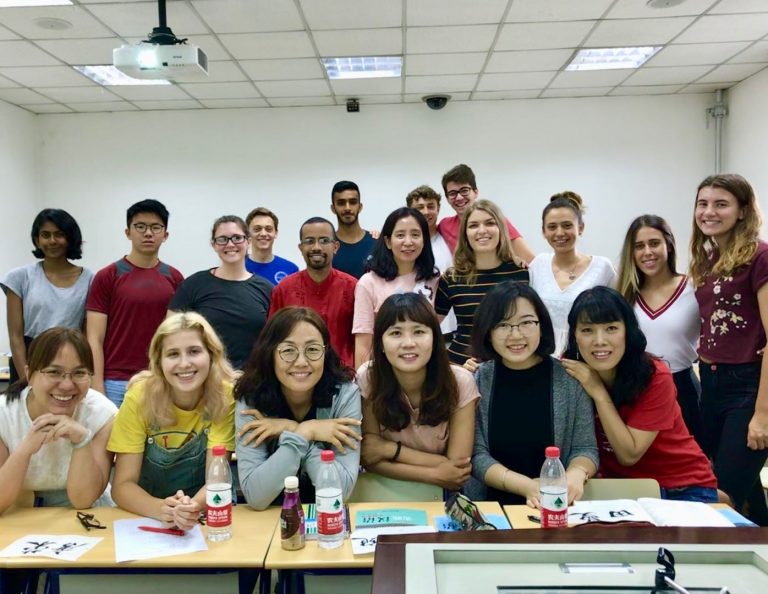 Having studied Chinese in university, Pauric and I are in separate language classes to the rest of the group. As someone who is studying the language, getting a scholarship to do a summer study course in one of Beijing's top university's is an amazing opportunity. While the course is difficult, it is very enjoyable. I must put the work in and my Chinese has already improved so much even in the two weeks I have been here. My class is culturally diverse with people from the UK, Italy, Korea, the US and Indonesia and we all have the same aim of improving our Chinese. In our dorms there are people from Princeton university in the US.
They have taken a pledge to only speak Chinese at all times, which they are surprisingly and an impressive commitment. It gives me the opportunity to practice my Chinese with them and I found that my Chinese improves more in those sessions than in actual class. For anyone wanting to learn Chinese, I would recommend download 'pleco', a Chinese dictionary app for your phone and look up words as you go. I find it is the best way to improve my Chinese on the go as I am constantly learning new words.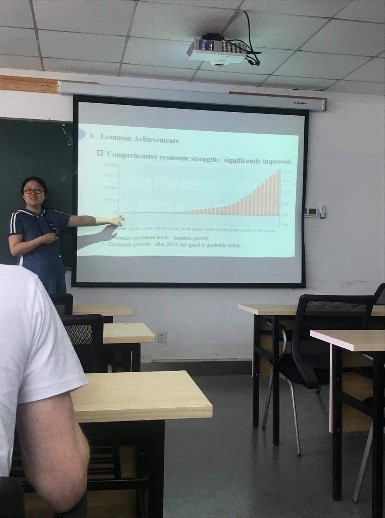 Week two language classes have become more intense compared to week one. I must get up an hour earlier as I am in a different class to the others on the programme. It's heart-breaking seeing your roommate still asleep as you leave!! We get through two chapters a week studying grammar, lots of new vocab and characters. What I like about the classes is that everything we learn is relevant to daily life in Beijing. We even had a class on bargaining in Chinese which came in very useful in the silk market! I had to take a test to determine my standard of Chinese and I was put in the intermediate class which suits my Chinese perfectly. Four hours of Chinese is intense every morning, but the benefits are clear to see. However, you must use what you learn as much outside of class as well as inside the classroom!
Week two had two culture classes and a business lecture about the growth of the Chinese economy. The culture classes were paper cutting and Chinese music. Personally, I found the culture classes to be not as interesting as the language classes, but they give you an insight to life in China. The teachers are very enthusiastic and love to show off the China and its culture. The business class gave us real insight into the Chinese economy. What I enjoyed about these lectures is that they give you real insight into all that's good and bad in Chinese politics. If you ask the lecturer a straight up question about various aspects of China, you will get a straight up answer.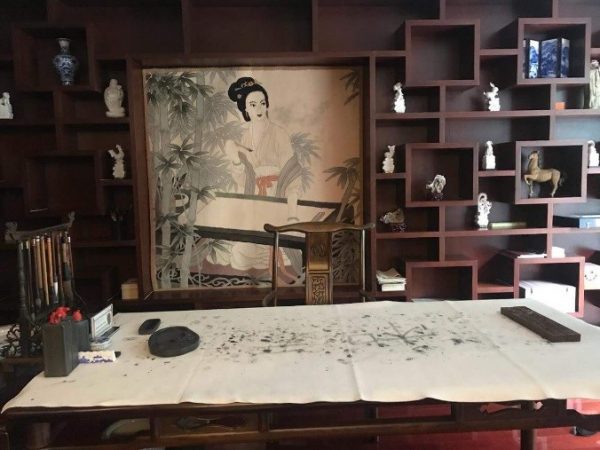 This week our business visit was to Hejun Management Consulting. It is a one of the biggest Chinese consulting firms that described themselves as the Chinese PWC. It was a very interesting company with a very different business culture than what we are used to. It was interesting to see the different business rooms and the general design of the company. Hierarchies' were clearly visible in the company in that people must call their boss "师傅" (master). The way the company puts their employees in competition with each other was also very interesting. It seemed that all the employees wanted was to get their names on the wall. Evidence of Guanxi was clearly seen in their business dealings also and many of their clients are state own companies. This visit was eye-opening into real Chinese business culture which is very different to our own.
Our weekend trip was to the Summer Palace. Off we went bright eyed and bushy tailed at half seven on Saturday morning. The palace was gorgeous although it was a particularly smoggy day in Beijing. It had a rich culture and a history which we simply aren't exposed to in the west, the views were stunning. Bring your runners though as it's a long day walking and a lot of stairs in flip flops. As we are getting used to in most tourist spots in Beijing, we got asked for a lot of photos. This is because most Chinese people from the rural China may have never seen a foreigner before. At first it's amusing but it  does get annoying but it's something you need to get used to in Beijing! It is definitely one of the biggest culture shocks!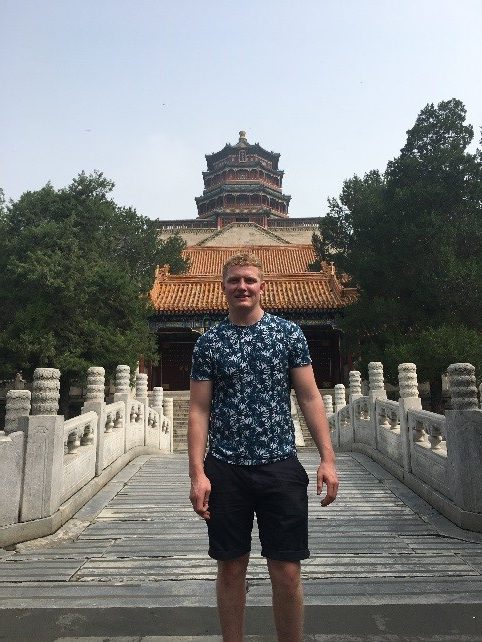 Some of the best bits of this scholarship have been the trips we have made on our own. We are lucky in that we all get on so well and we really have a great time exploring this mega-city together.
Warning however to anyone who speaks Chinese. All the ordering and questions and navigating the subway will come down to you! We have already seen Tiananmen, Beihai park, the silk market and of course Sanlitun. Best of all however and I'm sure the others will agree, was Wangfujing street also known as 'Snack Street'. Seeing the bustling street markets and the Chinese vendors screaming and singing was an amazing experience, you barely have space to move and you are surrounded by exotic food such as spiders and scorpions on sticks. I would recommend staying away from them however as a lot of us have been suffering from Beijing belly!
Even though it's only been two weeks I must say this course is amazing and perfect for someone studying business and Chinese. It's only been two weeks and I've already made friends for life. Roll on week three!