Monday:
My alarm went off at 6.30 am on Monday morning and it felt like the middle of the night. With bleary eyes I turned it off and got ready to go to the Opening Ceremony of my first official day at Beijing Normal University. Walking into the looming Main Building at BNU, we didn't know what to expect. Within minutes though I was quickly reassured that we were in good hands as all the people from the Chinese Education Association for International Exchange were smiling and introducing themselves. After the panel gave their speeches we begun our first mandarin class at 8.30am.
This of course was very daunting! However by 12 o'clock we could greet people, say our names and where we come from in Chinese. We then went to get lunch in one of the many canteens on campus. I must say it has been a challenge to find vegetarian dishes but everyday is a new victory as Pleco and myself navigate the various menus.
After lunch we had our calligraphy class. This was very cool as we got the opportunity to paint our new Chinese names as well as other characters. It was very tricky! By the end of the class our teacher painted portraits of us which was funny and a nice souvenir to have going home.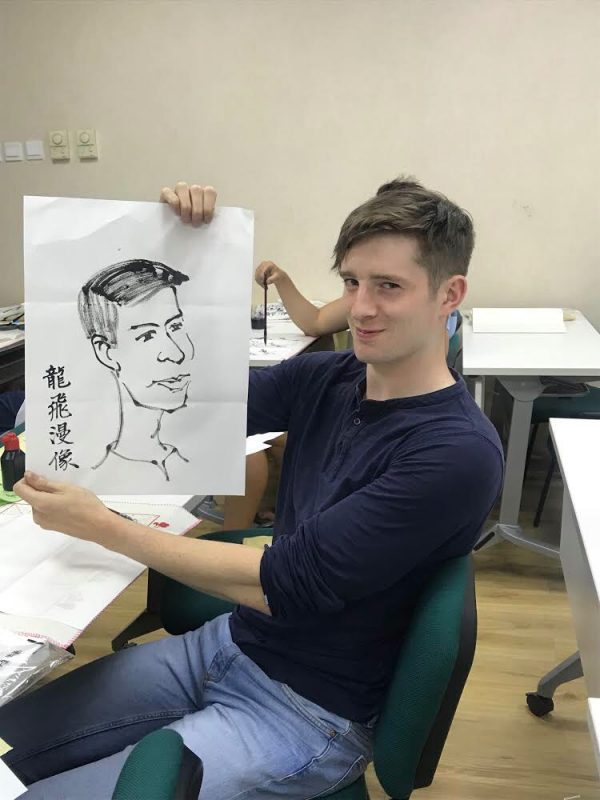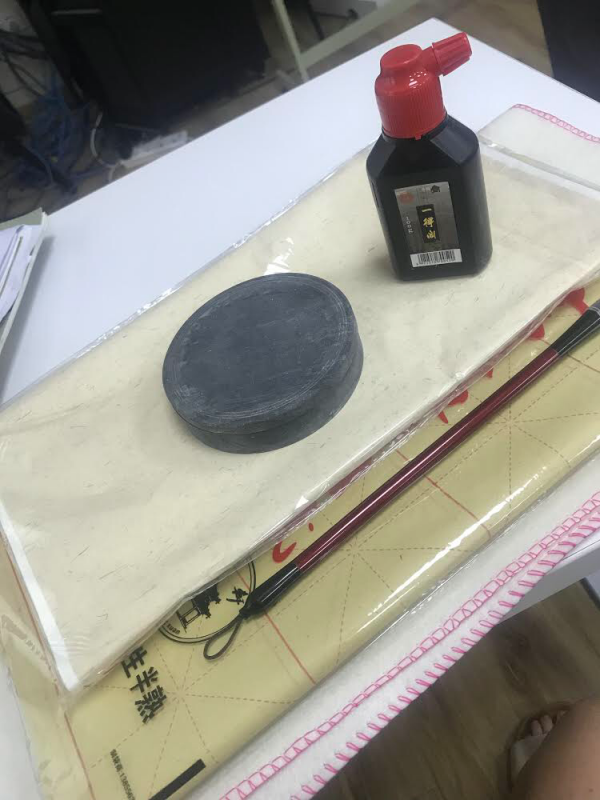 Tuesday:
Tuesday started with our Chinese comprehensive course as well as Chinese practise course. I felt more confident going into day two as I was beginning to feel that I had got a handle on a small journey from our dorm to the classroom building.
We had a very interesting business lecture in the afternoon which focused on Negotiation Analysis in China. During role plays, we had an introduction to the skill of bargaining and how business is conducted here.
Tuesday evening we were brought to dinner by Niamh Madden who works for Enterprise Ireland. This was fantastic as not only did I have the tastiest green beans in the entire world but also I got so many tips from Niamh about life in Beijing.
I also got my first taste of Chinese chips which are deep fried potatoes on a stick. They dont taste anything like potatoes from home but are tasty all the same! Niamh then brought us to the main square in Sanlitun and we stood around like the real tourists that we are in awe of "how absolutely MASSIVE" the buildings in this capital city are.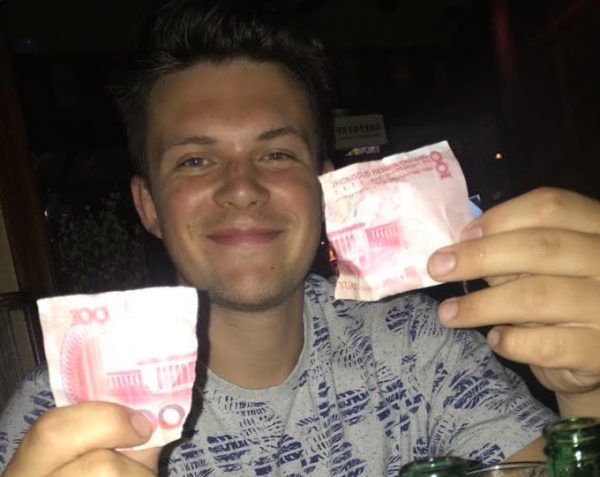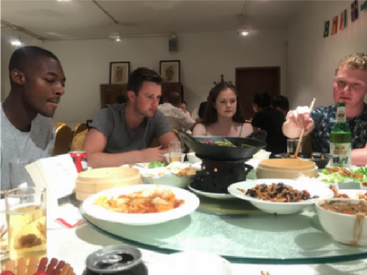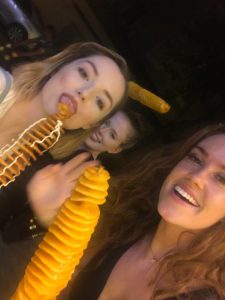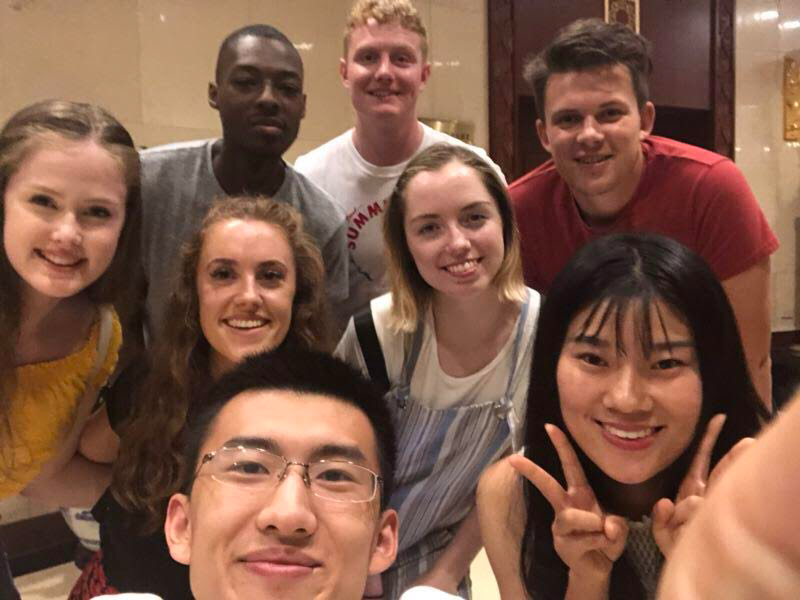 Wednesday:
After the morning of classes we had a Chinese cultural class about art, architecture and pottery in china. This was very interesting. The event that stands out the most by far from Wednesday however is our trip to Peking Opera.
Between the school children in front of us who were mesmerized by Anna's beauty and the traditional singing of the opera singers it was definitely a night to remember!
Thursday:
We had our first meetings with our internships in the afternoon. Myself and Anna are doing our internships at the Taihe Institute, one of China's leading think tanks. We made our first solo trip across the city to in a taxi but it turns out the building was actually only ten minutes down the road! The building was so impressive, we didn't actually believe we were in the right place until we saw Jingya from the CEAIE in the lobby. And inside is just as beautiful as the outside.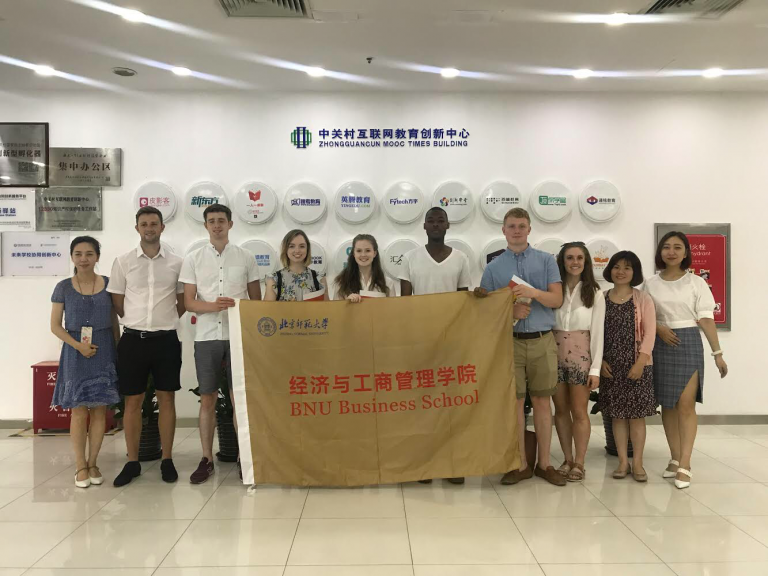 Friday:
We had our first Chinese exam, which I found unsurprisingly quite tough. Later that afternoon, we got the chance to visit the Zhongguancun Mooc Times Building. It was amazing seeing the innovation and ideas that these companies and start ups are doing for the future of education. I think we definitely met some future millionaires. Everyone was so friendly and I felt very welcome.
Saturday: 
We visited the Great Wall! To my delight, it was only 24 degrees, raining and misty. I didn't have to cover my Irish skin with sun cream every five minutes. The Wall was so beautiful. Climbing it was definitely a challenge as was coming down. We spent the morning walking up as high as we could and the highest point we got to was 517 metres above sea level. I felt so lucky to have been brought to one of seven Wonders of the World. One to tick off the bucket list! It was also nice to meet the other international students attending BNU.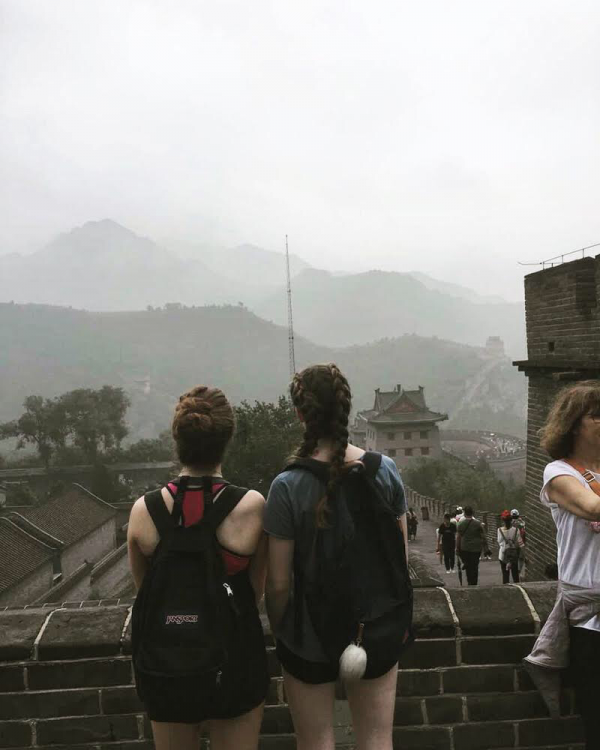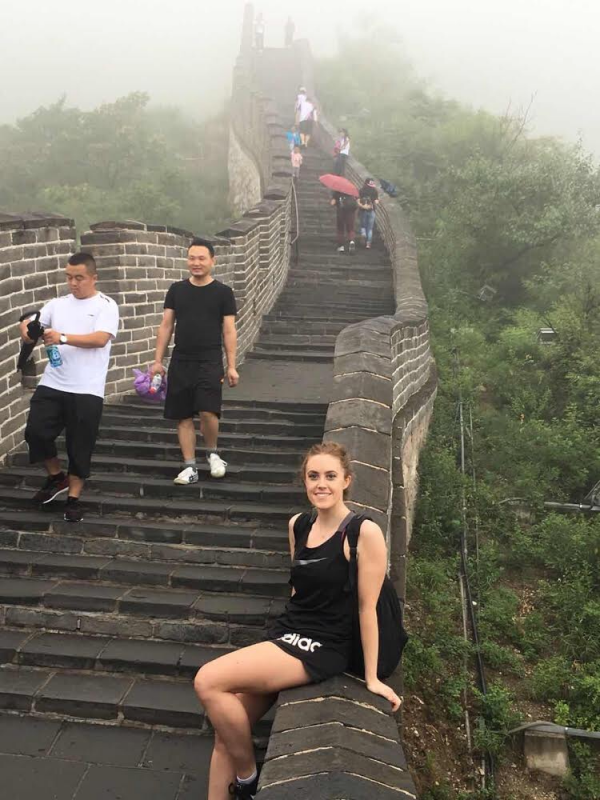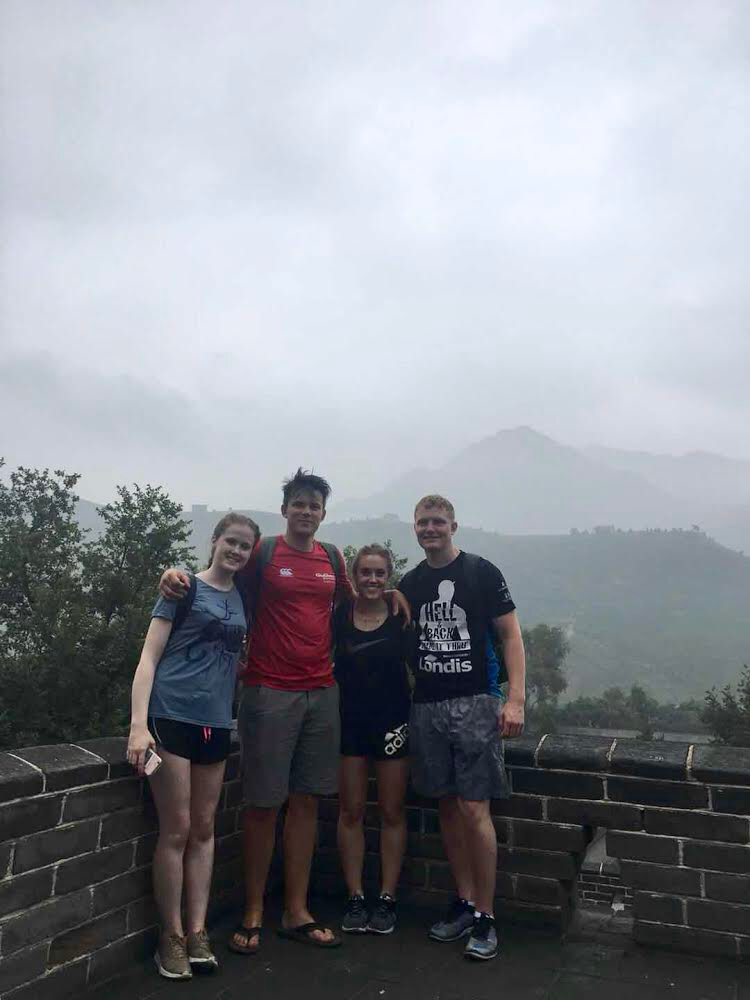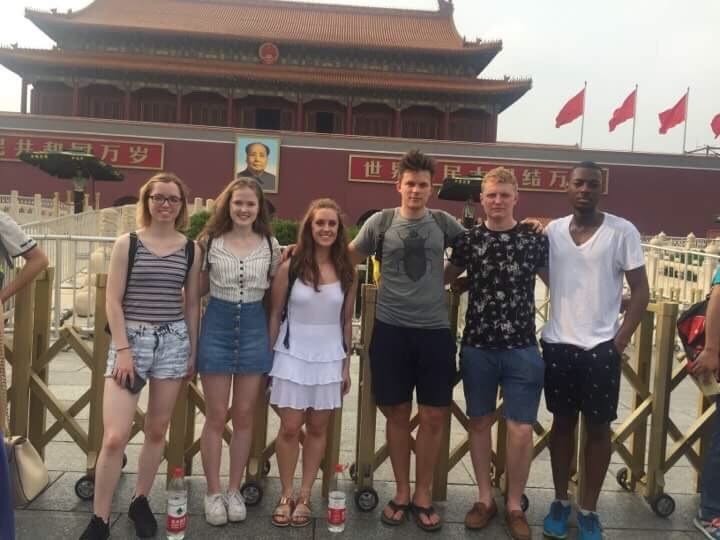 Sunday:
On Sunday, we visited Tian'amen square which was also fantastic to see in person. Some tourists ended up getting pictures with us instead of the historical monument which is something I still haven't gotten used to. All in all, my first week was an absolute success and I'm very excited to spend seven more weeks in Beijing.