Arrival in china中国
I have always wanted to visit China and learn Mandarin. The things I knew about China were from movies, television, music, talking to people who had been to China; were all informative. However, I felt that if I wanted to know more about China then I would have to experience it for myself.
I didn't know what to expect. I have been abroad before, but I had not been to Asia, let alone China. So, it was a whole new experience for me, but I would be accompanied by seven other people – some of whom have been to China before – and together, we would go through the eight weeks.
Although I met them just before we went to China, over the course of the programme, we developed a bond like no other. Looking out for one another and having a bit of craic each week.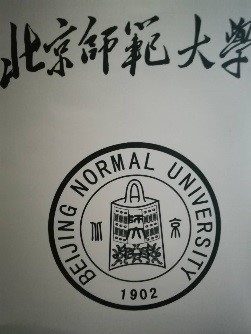 Beijingshifandaxue北京师范大学 (beishida北师大)
This university is world renowned for its Mandarin study programme. We learned Mandarin here for three weeks. We attended daily Mandarin learning and cultural classes along with a business class each week; sprinkled with company visits and events organised by the university and CEAIE.
We were taught by Jia LaoShi and Wang LaoShi. The classes were intense and comprehensive which made for an excellent learning experience. Their teaching was exemplary. I feel that Jia and Wang LaoShi's teachings echoed the motto of the university "学为人师, 行为世范- "Learn, so as to instruct others; Act, to serve as a model for all". I feel like they gave us a solid foundation in Mandarin which will support us for further study.
We each had language partners who are students in BeiShiDa. They gave us a tour of the university and tips to make transport in Beijing and our lives in the university more convenient.
We also met students from all corners of the world who were studying Mandarin as well. They accompanied us on some of our events and experiences which made for an even more enjoyable experience. The more the merrier.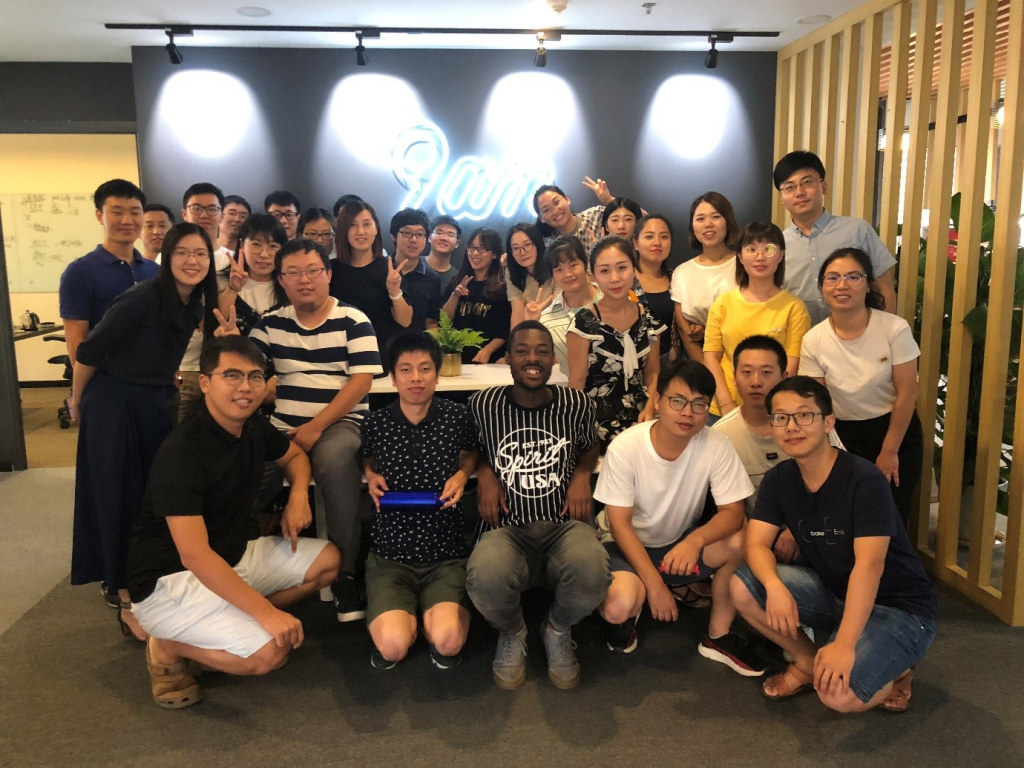 9-a-m – healthier and smarter workplace
I did my internship in 9-A-M – Healthier and Smarter Workplace, a start-up located in Zhongguancun 中关村. 9-A-M is a company that does exactly what it says. The purpose of the company is to create a healthier and smarter workplace for its clients through data analysis and high-quality service.
I was a software developer in the R&D department. I had the opportunity to work with some talented people and solve interesting real-world problems along the way.
Thanks to Jia LaoShi and Wang LaoShi's teaching, I was able to communicate well enough to introduce myself, identify others and ask for and do basic tasks around the company. I was told that my Mandarin was good, but I credit that to the teaching I received from Jia LaoShi and Wang LaoShi. I really cannot praise it enough. From there, I was able to continue learning Mandarin by communicating with people in my department and the company at large. I learned some slang words in Mandarin too, though, you won't find them in the dictionary yet. I also taught them some English phrases agus beagáinín Gaeilge ☘.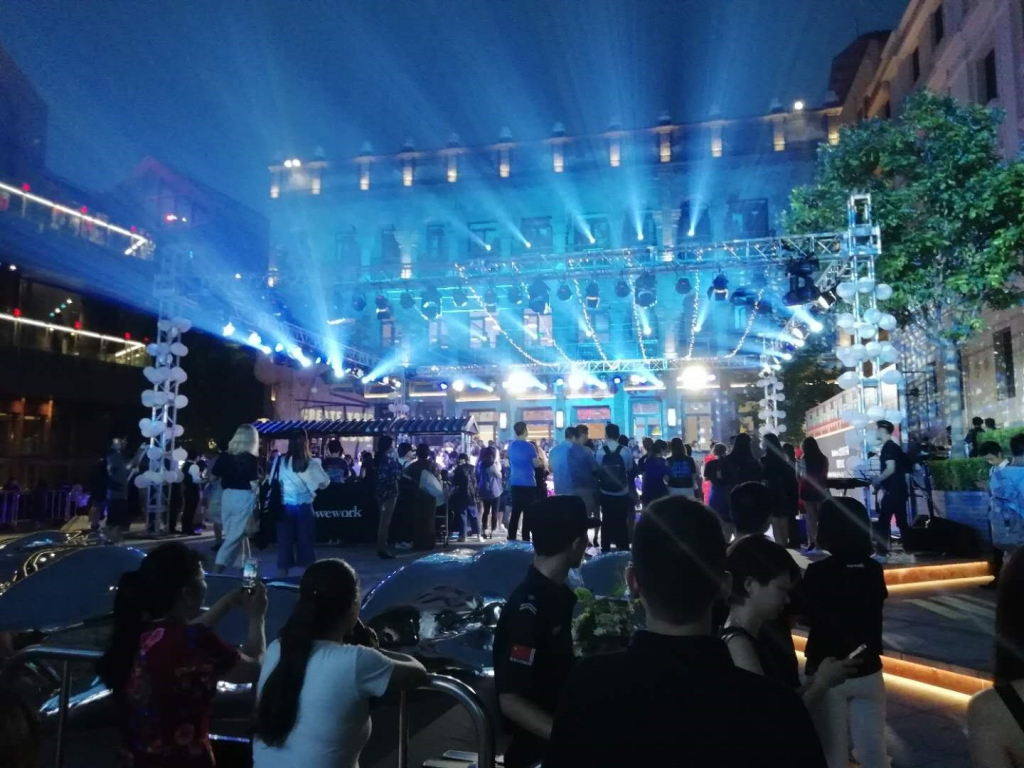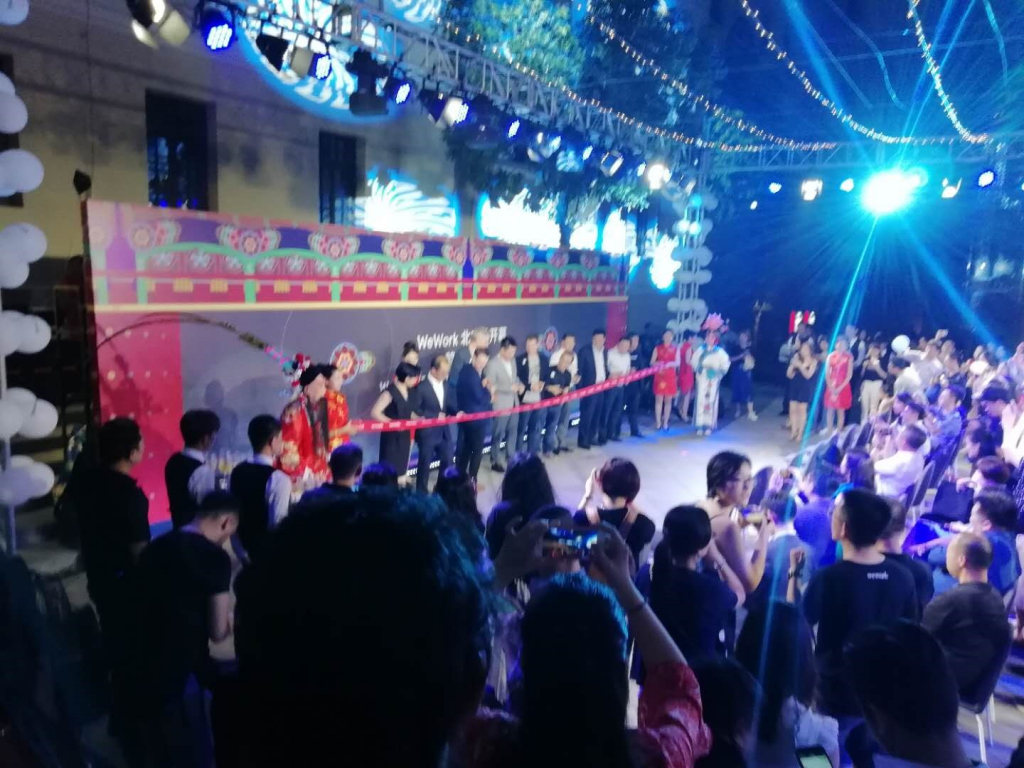 I was invited to attend a demonstration of 9-A-M's product in a collaboration with WeWork. It was a media covered event that was then made available to the public. The place was buzzing with excitement as representatives from 9-A-M and WeWork addressed the crowd to unveil their collaboration. It was quite a spectacle.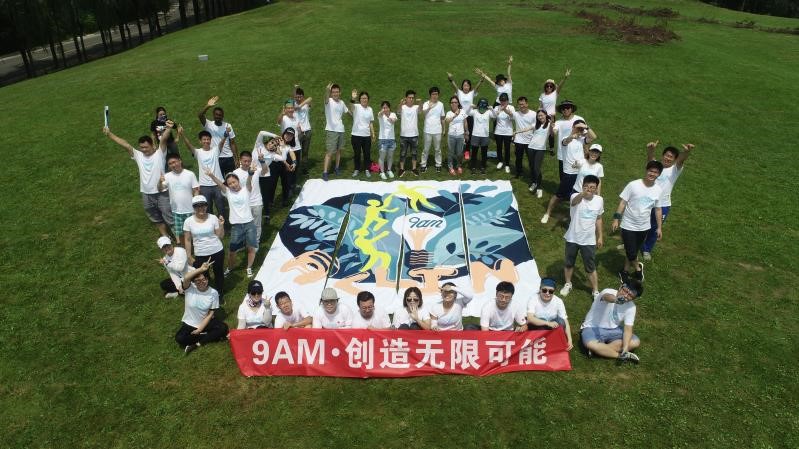 We had a team building retreat for everyone at 9-A-M during my time on the internship. We went to the Yanqing district of Beijing for a weekend. On the first day, we played some team games to encourage co-operation, rope climbing in a jungle gym to test our mettle, basketball and a little karaoke in the evening to unwind.
On the second day, we all worked together to create a team painting which was based on a design created by product and UI designers at the company.  We then hiked the Yudu mountain 玉渡山 later that day. It was no easy feat, but the mountain tops at the end of the hike were a sight to see.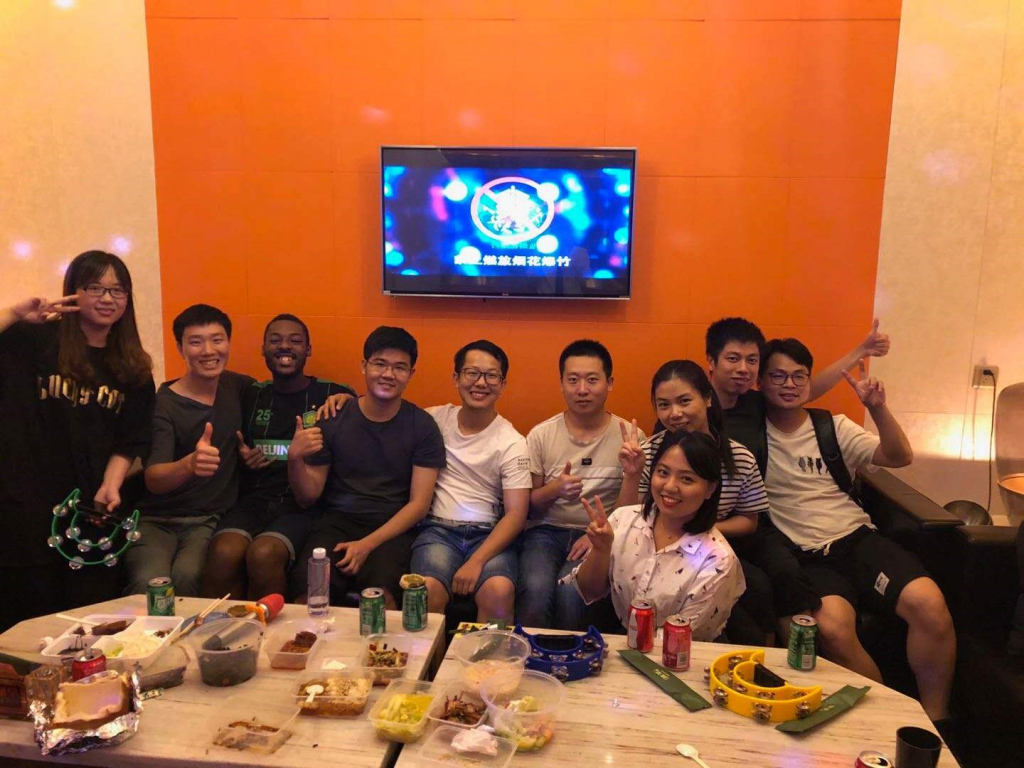 I went to karaoke with everyone at my department to mark my last week at 9-A-M and celebrate the time I spent there. It was an enjoyable experience. We all had a wonderful time singing songs until our voices were gone.
I enjoyed my time at 9-A-M and I was treated as one of the group from day one. Needless to say, 9-A-M is going places. They are a wonderful, talented unit who are working towards a common goal. I would recommend them to anybody. An excellent team to be a part of and my introduction to the world of work. What a debut it has been. They are hiring right now as they have many projects and plans in the works and they are looking for more talented people who would like to be a part of  9-A-M.
Closing Ceremony
We had the official closing ceremony for the programme on Friday, August 24th. We were given an address by representatives from the Irish Embassy in China. Representatives from the CEAIE and BeiShiDa were in attendance and each gave a speech on their experience of running the programme.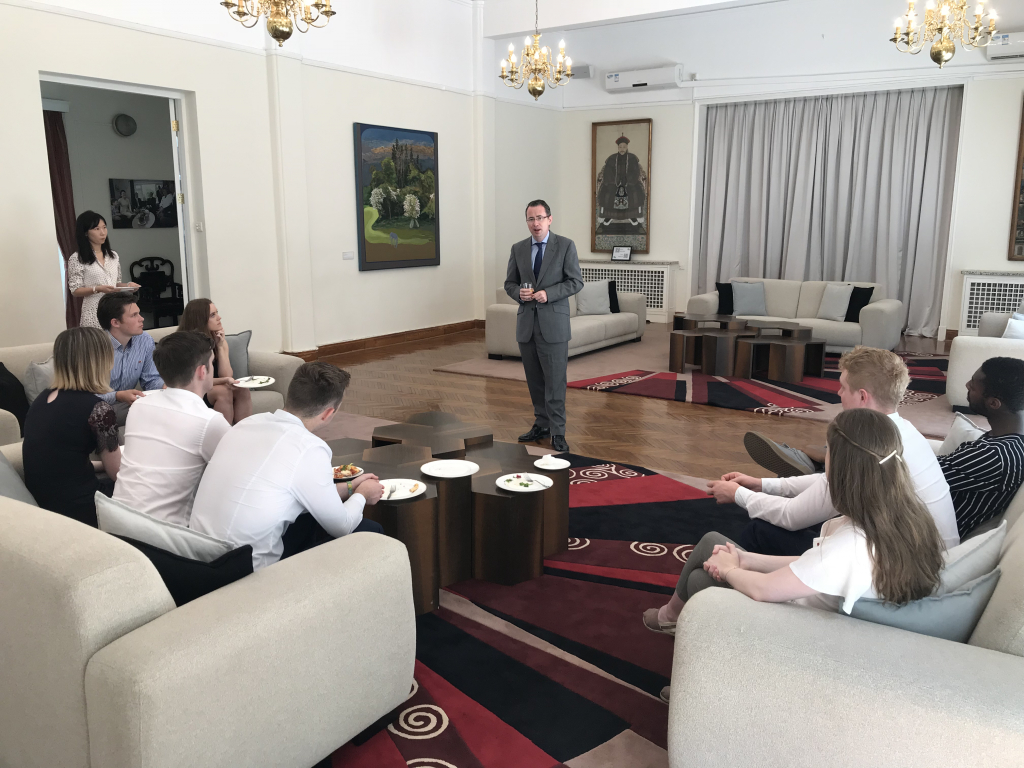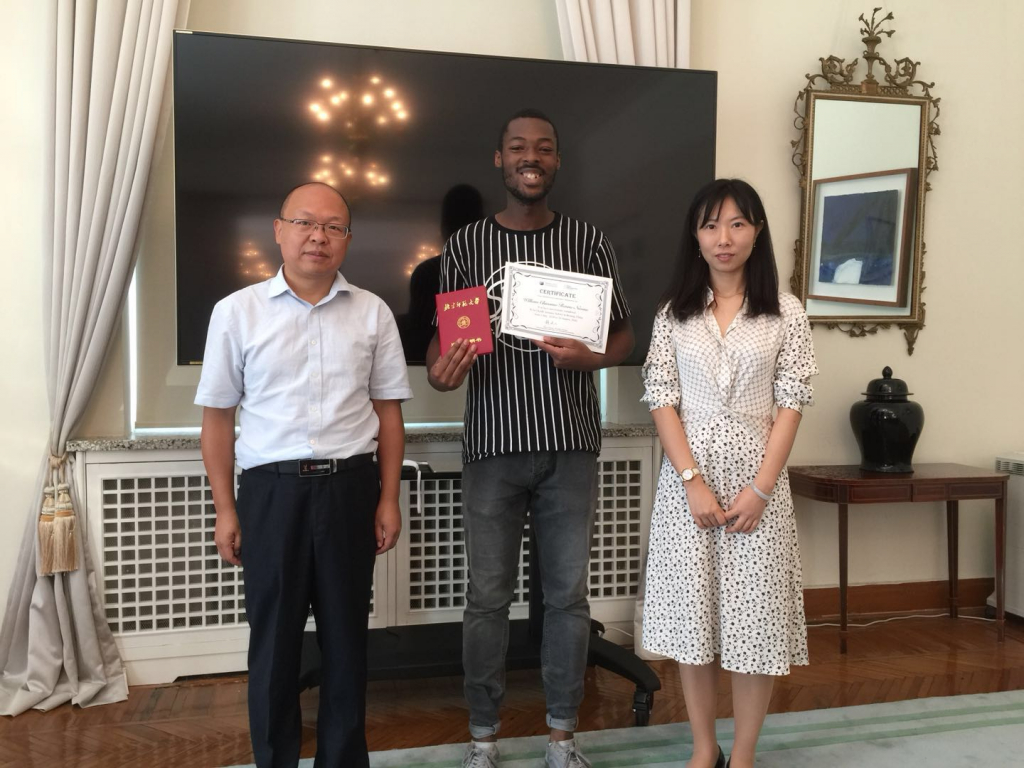 The eight of us on the programme gave an account of our individual experiences. My account was based on what happened to me on the way to the embassy that day and how it represented how much I learned during my time in China.
I learned many things here that I could not have learned anywhere else in the world. Overall, I found more similarities than differences; at least more than one would expect. I met many interesting and unique people in Beijing. I will share the relationships that I have forged with people here for the rest of my life. 關係.
As I am writing this, it doesn't feel like the end. It feels like the beginning. I think there is potential for a unique and interesting relationship between Ireland and China. With the luck of Ireland and the dragon of China 緑龙. Only time will tell… 龙生九子。